Thousands of Three PAYG customers to be hit by huge price increases from today – here's how to beat the hikes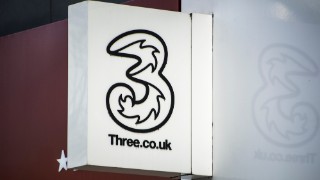 Thousands of Three pay-as-you-go (PAYG) mobile users will be charged more for the cost of calls, texts and data. From today (Tuesday 12 July), the price of a call will jump by 250%. Below we explain what's happening and how to beat the hikes.
How Three's PAYG prices are changing
This affects you if you're an existing Three customer with a 'traditional' PAYG package, where you top-up with credit and are then charged for each minute, text and MB of data as you use it. Prices will increase as follows:
The cost of making a phone call will rise to 35p/minute, from 10p/minute.
It will cost 15p to send a text, up from 10p.
Data costs will jump to 10p/MB, up from 5p/MB.
Three confirmed that the price changes detailed above will also apply when using your plan abroad in its 'Go Roam' destinations, which includes many countries in Europe. The mobile provider said its new rates "remain competitive" across the market.
Three wouldn't tell us how many people are impacted but it says there are roughly 1.6 million PAYG customers in total, meaning at least thousands are likely to be affected. It said that everyone impacted has been contacted.
Those on a 'bundle package', where you pay in advance for a bundle of minutes, texts and data, will not be affected.
How to beat the hikes

It isn't possible to stay on Three's traditional packages and avoid the price hike, so here are your options:
If you regularly use your phone and you'd prefer to stay with Three but avoid the price hike, you could try one of its bundle packages. These start at £10 a month for unlimited minutes and texts and 16GB of data. If you don't need that much data, ID Mobile uses the Three network, and charges £8 a month for unlimited minutes and texts and 4GB of data.


If you don't use much data, and are happy to switch networks, there are even cheaper deals. Lebara's 1GB Sim gives you 300 minutes, unlimited texts each month for £3.95 a month. It uses Vodafone's network.


If you're an occasional phone user, a PAYG Sim can cost as little as 1p for each minute, text and MB of data you use. The absolute cheapest for low usage mobile users is 1pMobile, which piggybacks off EE's network - though you have to top up at least £10 every four months in order to keep it active, so if you only use your phone very rarely, it's probably not for you. We've full info on other alternatives in our Pay-as-you-go sim deals guide.
If you choose to leave Three, you could get a refund of outstanding credit, but only until Sunday 17 July
Customers who choose to leave Three because of the hikes can do so. You may also be able to claim a refund on any outstanding credit but you only have until Sunday 17 July to do that. After that you won't be able to get your money back, although you can still leave.
To leave Three. You must request and redeem a PAC (a code to leave and keep the same phone number) or a STAC (a code to leave and to be given a new phone number) and ask to be disconnected. You can do this by contacting Three on 333 from your Three phone, or 0333 300 3333 from any other phone.


To request a credit refund. You can call Three on the same numbers above.
For all the latest deals, guides and loopholes simply sign up today – it's spam-free!
Join the MSE Forum discussion