Energy regulator orders suppliers to improve customer service after finding major failings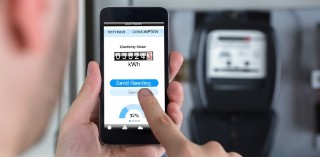 All energy suppliers were found to have weaknesses when it comes to customer service and complaints, according to regulator Ofgem's latest report on energy providers' performance. E.on was the worst offender, and the regulator has ordered it to make immediate improvements or face further action.
Ofgem reviewed 17 large suppliers, and found E.on had "severe weaknesses", while 16 suppliers were found to have "moderate" or "minor" weakness. No supplier had no weaknesses at all.
In light of serious concerns about E.on's service, it issued what's known as a 'provisional order', requiring the supplier to make rapid improvements or face further action. The regulator said it found call waiting times and abandoned call rates at E.on were "very poor and represented a severe deterioration in standards from when Ofgem previously analysed their performance."
See our Struggling to pay energy bills guide for more on your rights and what your supplier should be doing to help.

What were Ofgem's findings? And how does your supplier stack up?

Ofgem's review looked at customer service and complaints, using information submitted to the regulator by the 17 energy suppliers. On suppliers' individual performance, Ofgem divided its findings into three categories:
Supplier with 'severe weaknesses': E.on. The regulator identified serious concerns about its customer service performance, and has issued a 'provisional order' to the provider, requiring it to quickly reduce call waiting times and the rate of calls that are abandoned. It will also have to report its customer service performance to the regulator on a weekly basis.


Suppliers with 'moderate weaknesses': British Gas, E, EDF Energy, Good Energy, Outfox the Market, Ovo, Scottish Power, So Energy, Utilita, Utility Warehouse and Tru Energy. These suppliers had some "concerning weaknesses" in their policies or processes, or needed to make improvements to their customer service performance. Ofgem has started to engage with these suppliers to address these weaknesses, and has issued action plans to improve performance.


Suppliers with 'minor weaknesses': Bulb, Ecotricity, Green Energy, Shell and Octopus. Some weaknesses or gaps were found, but the regulator had no "structural concerns over their customer service performance".
The review found:

Weak customer service policies, including incomplete communications to customers in relation to complaints.
Inconsistent scripts for staff handling complex calls.
Customers left waiting for hours on the phone.
Phone calls not picked up and slow responses through email and other written communication.
Up to 50% of customers giving up and hanging up calls as not answered.
High rates of customer complaints upheld by the Energy Ombudsman.
Incomplete information being used to monitor performance.
Weaknesses in customer service agents' training and quality control measures.
Following this review, Ofgem said it will, where necessary, "require suppliers to make improvements to ensure they provider good customer service". It added that since its initial assessment, some suppliers have responded positively to its feedback.
What does Ofgem say?

Neil Lawrence, director of retail at Ofgem, said: "From being on hold for too long, to not being given clear information, or sometimes not getting through to suppliers at all, this review has highlighted that customer service is just not good enough. In a world where customers need to be confident in consistently great care and support, it is clear that improvements need to be made.
"We also know from talking to suppliers that the calls they are getting are more and more complex. But we expect suppliers to respond dynamically to this, updating processes, call handling scripts and having enough people to deal with the current issues and complexities. The ask on suppliers may be greater due to these complexities, but it's clear today that some suppliers have risen to the challenge better than others.
"I want to see further improvement action as a result of today's findings, and we will take further, firm action where this doesn't happen."
What does E.on say?
An E.on Next spokesperson said: "We can't and won't shy away from the fact we weren't able to provide the service our customers demand and deserve for a short period of time when demand increased drastically and unexpectedly across the industry, with a trebling in the number of people wanting to speak to us. But we can reassure our customers that even before Ofgem's review we had already introduced a number of measures which are leading to improvements that will get us back to levels of service we can be proud of.
"We will work constructively with Ofgem, but we are already delivering a range of improvements for customers. These include prioritising our most vulnerable customers with specialist teams, with average wait times now less than two minutes. We are also recruiting hundreds more energy specialists and agreeing with our trade union partners to include greater overtime working, to ensure we are there for our customers when they need us."
For all the latest deals, guides and loopholes simply sign up today – it's spam-free!