Warm Home Discount: Minister promises to look at complaints after MSE identifies 10,000s may be falling through eligibility cracks
Tens of thousands of financially vulnerable people are likely slipping through eligibility cracks in the £150 Warm Home Discount support scheme, according to MoneySavingExpert.com (MSE). After direct contact between MSE founder Martin Lewis and energy secretary Grant Shapps, the minister has promised he will look into the complaints.
This is the first winter of the new eligibility criteria for the Warm Home Discount scheme – a state-backed initiative funded by energy suppliers that sees firms pay £150 each winter to help some of the poorest and most vulnerable in society.
While those on the guaranteed element of pension credit will continue to get the payment automatically, others on a low income also now need to have 'high energy costs.'
This means many who qualified last winter and are still facing financial difficulties won't get it, and even some who likely should be being paid under the new criteria are finding it tough to secure the payment.
Fuel poverty charity National Energy Action estimates "thousands, if not tens of thousands" of people are impacted. The deadline to claim, or to challenge a claim, for this winter is Tuesday 28 February.
The Government's shake-up of the scheme has already proven to be controversial, as it excludes those on non-means-tested disability benefits.
Some cracks are showing in the 'high energy costs' eligibility criteria
MSE has received many complaints from people about the new criteria. Some of the issues we've identified include:
High energy usage isn't assessed using bills or energy efficiency – leaving some saying they've been incorrectly told they have 'low energy use'. The Government uses data from the Valuation Office Agency (VOA) to determine the size, age and type of home you live in, and then uses an algorithm to determine how much you might pay for your energy.

The data doesn't take into account the condition or energy efficiency of homes, or the amount people are paying to heat their homes. People living in newer, smaller homes are less likely to receive the discount.

MSE user Rob told us his home was too small to qualify. He said: "I'm still as cold and as poor as I was last year, except this year I don't get any help."


Where VOA data on your home is missing, you might be asked to provide an EPC, but some don't have these – and they come at a cost. VOA data can be missing because, for example, it may not have been properly recorded or updated.

- For homeowners: A legal requirement to provide EPCs only came into force on properties purchased after 1 October 2008, so those who bought a home before then might not have one. To get an EPC costs between £60 to £120, depending on where you live and what kind of home you have, making it prohibitive amid a cost of living crisis for those on a low income, especially as the gain itself is only £150.

- One reader who contacted MSE said: "My property has never had an EPC. I know from having an EPC done for a relative that the cost would outweigh the warm home discount. I have no intention of selling or renting my home, so why would I pay for an EPC when I am struggling to heat my home for myself and my son?"

- For tenants: For those who have been renting for a long time or who live in social housing, there is no obligation for the landlord or council to provide an EPC. This means people are struggling to afford to get their own EPC, or struggling to obtain one from their council ahead of the Tuesday 28 February deadline.

This can be an arduous, complicated and impossible task, especially for those with mental health problems and/or those who lack capacity.

Martin Lewis, founder of MoneySavingExpert.com, said: "The new system of Warm Home Discount high energy use assessments has left some out in the cold. It seems to be a blunt instrument, which may work to keep administration costs down, but has led to edge cases likely unintentionally missing out, and provision is needed to help financially vulnerable people who are falling into these cracks.
"It seems to me if there's doubt that people are high energy users, their bills may be a good way to settle it. I've contacted Grant Shapps and he told me he'd look at it. I hope there will be some flexibility put into the system to help people at this difficult time, either to come up with solutions, or at a minimum, to explain how people can better navigate the rules for a fair outcome."
Some of the options the Government could consider to fix the problem include:
Give energy firms discretionary guidance, so those who fall between the cracks can be paid. Instead of using property characteristics – whether taken through the VOA or an EPC – energy bills could instead be used to assess usage. This could be supplier-led, or consumers themselves could provide their bills to the Government or local authorities. As this is unlikely to be done for all, this could be an interim solution for those who can't get an EPC this winter.
Scrap the requirement to provide an EPC for homeowners who don't already have one. This would mean those who are struggling to afford one can still qualify.
Scrap the requirement to provide an EPC for tenants who cannot get one from their landlord or the council. This would help those struggling to get their landlord or council to act in time for the deadline, or who have been told they need to pay for one themselves and can't afford it.
If the Government can't help those without an EPC, it should delay the roll-out of the changes to ensure those on low incomes who received the warm home discount last winter get it in 2022/23. The Government should then use the time to reform the scheme to ensure all who are eligible get the payment automatically next year.
Extend the Tuesday 28 February deadline for those struggling to get EPCs in time. This is the current cut-off to provide evidence to ensure you receive the discount, or to challenge any decision you don't agree with. Extending this deadline for those who need to arrange an EPC through their landlord or council would help.
What the Government has said
After Martin contacted the energy secretary we asked the Government for a formal response and a spokesperson said: "This is the first year of significant reforms to the Warm Home Discount. As discussed with Martin Lewis, the energy secretary will consider whether there are improvements that can be made to the operation of the scheme ahead of next winter.
"Changes to the Warm Home Discount scheme last Spring standardised the eligibility criteria across all suppliers and customers in England and Wales, meaning an extra 800,000 pensioners and low-income families will benefit this year compared to last."
MSE has also been pushing the Government to look into problems with this winter's payments too. On 14 February, the Government confirmed that it wouldn't change the rules this late into this winter's scheme. However, we'll continue to engage with the Government to push for change.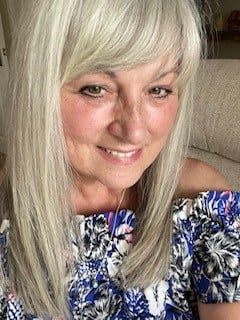 'I don't eat much as money is tight, so this £150 would have really helped'
Francesca Franklin, 62, who lives in Lincolnshire, has been eligible for the warm home discount for the past few years, due to receiving housing benefit, employment and support allowance, and personal independence payment.
But when she phoned the Government helpline this January, she was told she wouldn't be eligible this winter because her EPC doesn't indicate high energy bills.
Francesca believes the Government has used an out-of-date EPC for its assessment, as her property now has a low energy efficiency rating of 'E'.

Francesca, who is also a carer for her daughter, said: "When I was told I wouldn't be eligible, I thought it was a joke. My financial situation hasn't changed. I don't eat much as money is tight, so this £150 would have really helped."
'I'm still as cold and as poor as last year – but now I don't get any help'
Rob, who lives in Merseyside, has been eligible for the warm home discount for the past three years, due to receiving employment and support allowance, and universal credit. But when the 59-year-old rang the discount helpline in January this year, he was told he wouldn't qualify because the size of his home meant he should have low energy bills.
Rob said: "My financial situation hasn't changed and I'm still as cold as I was last year – except now my costs are higher and I'm not eligible for any help. I was hoping to use the £150 to top up my prepayment meter. I live in a cold, old house, but the Government has told me that because it's small, it takes less energy to heat up."
'Asking people to get an EPC was dreamt up by someone with no idea'
In addition to the complaints we've received in our reader inbox and the people we've spoken to, we've also seen scores of complaints online. Here's a small selection of what we've seen:
How to challenge a Warm Home Discount decision
Clearly, the changes to the scheme have been a nightmare for some, and there may be no way around the requirement to either pay for an EPC or to get hold of one ahead of the deadline. In this scenario, if you're a private renter, you can complain to Trading Standards if you're not having any luck getting your landlord to take action. They can force your landlord to provide you with an EPC, and even fine them £200 if they don't comply.
For those who do have an EPC but have been denied the warm home discount because their bills aren't deemed high enough, you can challenge the decision by appealing through the Government's helpline on 0800 107 8002, or by writing to 110552 Warm Home Discount Scheme, PO Box 26965, Glasgow, G1 9BW. You must submit your challenge by Tuesday 28 February.
You'll be asked for evidence, which can include an EPC or Land Registry data, which you can access online – though you'll have to pay a £3 fee to do so.
If you think you're eligible but haven't heard anything, you should also contact the Government's helpline or write in as soon as possible.
See our What to do if you're struggling to pay your energy bills guide if you need further support.
For all the latest deals, guides and loopholes simply sign up today – it's spam-free!
Join the MSE Forum discussion