Martin Lewis: Outdated LISA rules COSTING first-time buyers and need a radical overhaul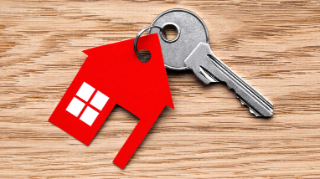 Change is needed to help half a million younger people with Lifetime ISAs as many risk lock-out and £1,000+ in fines to get their money back.
A new report from MoneySavingExpert (MSE) – which has been sent to the Treasury and the Financial Conduct Authority – is urging the Government to update the rules and outdated thresholds linked to Lifetime ISAs (LISAs).
Opening a LISA allows first-time buyers aged 18 to 39 to save up to £4,000 a year, getting a 25% boost when used to purchase a qualifying first home. This can result in a bonus of up to £1,000 a year, on top of individuals' savings and interest. Half a million people have put money into a LISA since launch.


The LISA's maximum eligible property value hasn't been increased from £450,000 since it launched in 2017, even though average UK property prices have risen by 35% in that time. If the threshold had risen, it would now be £607,500.


Savers buying a home that no longer qualifies effectively pay a 6.25% penalty to get their money out. For someone who has maxed a LISA out for five years, and has £20,000 saved (excluding £5,000 in bonuses), this would mean they need to pay £1,250. (Technically the penalty is 25% off the total amount, which includes the 25% bonus added – this works out as a net 6.25% reduction in funds excluding interest).

Some 155,600 LISA savers withdrew money for reasons other than to buy a qualifying first home between April 2017 and April 2022, forfeiting £9.5 million of their own cash in penalties. Many may have done it in order to use the money to buy a home above the threshold.


Disappointed first-time buyers have told MSE about the "sleepless nights" and "heartbreak" they feel after being charged to access cash they saved in good faith in their LISAs – and then having to make up the shortfall to buy their first homes.
Martin Lewis and MSE are calling on the Government to do one or both of the following:

Allow savers using LISA money to buy a home that's now over the limit to withdraw it without penalty. For any buyers taking money out to buy a property over the maximum £450,000 limit, the penalty should be reduced from 25% to 20% (similar to the blanket penalty reduction during the pandemic). This would see savers lose their Government bonus, but none of their own money. The transaction could be verified by the conveyancing solicitor (similar to how Help to Buy ISAs are currently verified).


Raise the £450,000 LISA limit to £607,500 to catch up with the average house price growth in the UK since 2017, and then index-link the threshold to house prices thereafter. This should keep roughly the same proportion of first-time buyers eligible for LISA bonuses as originally planned. The threshold should then be automatically uprated (or downrated) in line with average house prices each year.
If not used to buy a home, LISA funds can only be accessed penalty-free when the saver is aged 60. At this time, people can make total or partial withdrawals, which are tax-free. For more information on how they work, who they're for and which provider pays the most, see our Top Lifetime ISAs (LISAs) guide.

Martin Lewis, founder of MoneySavingExpert.com, said: "This isn't about pumping the housing market – this is about fairness to about half a million younger people the state sold a savings scheme to, that for some of them is now a dud. If a private firm had done this, it'd be getting close to mis-selling.
"Savers had a legitimate expectation that – over six years, amid huge house price inflation – under a fair system there would have been some uprating to the maximum house purchase limit. Without it, a chunk face being priced out, having to spend more on a property, and then having to pay the state a fine to access the money they'd put aside for a deposit.
"Then, to take the biscuit, the fact they then have a reduced deposit can decrease the value of the mortgage they will be accepted for.
"The changes we're asking for – either ditching the fine for those buying houses that no longer qualify or increasing the threshold, or both – are simple, easy to put into practice and would cost a relatively small amount in Government terms."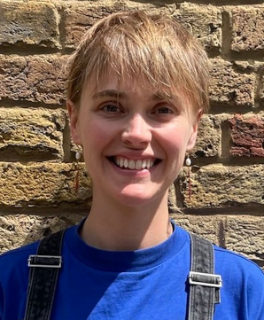 Jess Rostron, a 38-year-old architect from London, took out a Lifetime ISA (LISA) in 2018. When her landlord said he was selling her rental property in June 2022, Jess and her partner started looking into buying their first home together. But it was then Jess ran into problems.

Jess said: "A £450,000 limit seemed like a reasonable cap for a first-time home in London when LISAs launched, but now it's not. It's really disappointing and frustrating.

"I feel I'm trying to use a Government scheme for exactly what it was intended for, but can't. And if I'd wanted to use this money for retirement, I'd have put it directly into a pension."

The couple have now decided to rent elsewhere while they contemplate their options, including withdrawing Jess's LISA funds, which would see Jess lose £4,700 in capital, interest and bonuses based on her current £18,800 pot, and would leave her £940 out of pocket (including any interest accrued).

MSE spoke to another hopeful first-timer buyer in Cheshire, who said the penalty was a "kick in the teeth" after saving so hard. Meanwhile, one saver said the shortfall left them suffering from "sleepless nights" as they fought to "scrape together the pennies" to cover the money lost.
Average UK property prices have increased by 35% since 2017, but the LISA property price limit has stayed the same
Average property prices for buyers across the UK have risen by 35% between April 2017 and November 2022. In London, the average property stood above the £450,000 LISA threshold at launch.
| | | | |
| --- | --- | --- | --- |
| Location | April 2017 | November 2022 | % increase |
| England | £235,021 | £315,073 | 34 |
| Scotland | £141,091 | £191,492 | 36 |
| Wales | £149,900 | £220,366 | 47 |
| Northern Ireland | £127,178 | £176,131 | 38 |
| London | £479,790 | £542,311 | 13 |
| UK | £218,642 | £294,910 | 35 |
For all the latest deals, guides and loopholes simply sign up today – it's spam-free!
Join the MSE Forum discussion
Go to the MSE Forum