Buying a refurbished mobile
Cheap handsets, incl 64GB iPhone 8 for £432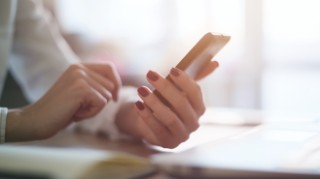 There's no getting around it, smartphones are expensive. Yet unless you're looking for a recently released model, buying a refurbished handset can cut the cost considerably.

This guide explains where you can buy one, how much you can save and what to watch out for.
What is a refurbished mobile phone?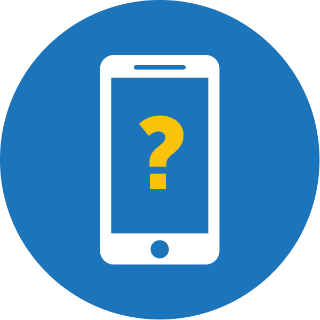 Refurbished phones are those that were sent back by customers because they were faulty or simply sold on by their previous owner – they'll have been checked and if necessary restored to full working order.
They won't generally come with the original packaging and may not include all the accessories, but they will have been tested, and will usually come with a warranty.
Manufacturer refurbs are generally preferable since they guarantee a higher standard, although they're harder to come by. In the case of iPhones, these are called 'certified pre-owned', having been sent back to Apple by customers under a returns policy or for repair.
Refurbished phones are typically given a 'grade' by retailers. Trading Standards has told us these grades aren't set independently, so quality can and will vary, but typically they are defined as follows:
Grade A – appears new or has only very minor signs of handling or wear.

Grade B – may have scratches, chips or other forms of light cosmetic damage.

Grade C – will show signs of wear; expect the product to look used.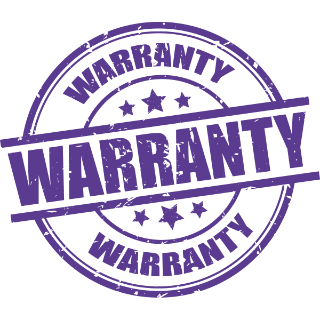 The warranty is key
One of the most important considerations when buying a refurb is the warranty it comes with, as this provides your protection if it develops a fault.
Almost all refurbs come with one, though the length and who provides it varies. Whoever did the refurbishment will usually provide the warranty – if that's the manufacturer, you can go to it directly if there's a problem, though you'll have rights with the retailer too. These warranties typically last a year, but it can be less.

If the warranty is provided by a retailer, then that's who you'll be dealing with so be aware of this before buying. Retailer warranties vary in length and may also depend on the grade of the refurbishment.

Quick question
It often is... but you won't be getting the same thing. Used phones which haven't been refurbished won't have gone through the same checks so there's less of a guarantee of quality. Plus they're mainly sold by private sellers, which means they're unlikely to come with a warranty.

When buying from a private seller, rather than a trader, it's a case of caveat emptor, or 'let the buyer beware'. This means buyers' only rights under law are that the phone is fairly described and that the owner has the right to sell it, so there's little legal comeback if it's faulty or you change your mind.

Used phones typically don't come with warranties, although some handsets, such as iPhones, are sold with transferable warranties and so may still be covered if within the original warranty period.
Where to get a refurbished phone
Always make sure you're buying from a trader to ensure you're getting maximum protection (a trader's defined as someone who makes or sells goods bought with the intention of resale – look for 'registered as a business seller' on profiles). Here are some of the main options:
Major refurbished phone retailers

TABLE_CELL_STYLE

WARRANTY COVER?
ADDITIONAL BUYER PROTECTION?

DELIVERY FEE
eBay (traders)*
Typically one-year, depends on the seller

eBay Money Back Guarantee
Often free, varies by seller
More info: The obvious place to start, due to the sheer range and quantity of phones on offer. Check whether the refurbishment and warranty come from the manufacturer or retailer though, and always make sure you're buying from a trader, not a private seller.
Amazon (traders)*
Typically one-year, depends on the seller

A-to-Z Guarantee
Varies by seller
More info: Amazon Marketplace also has a plethora of third-party sellers offering refurbs. Again, some are refurbished by the manufacturer, others by retailers.
O2 Like New*
One-year retailer warranty
No, only statutory
Free, next-day courier service
More info: O2's Refresh contracts allow you to cancel your airtime plan and just pay off the handset at any point. Doing this can result in getting some handsets, particularly refurbs, at very good prices. Full info in O2 Refresh trick.
Music Magpie*
One-year retailer warranty

No, only statutory

Free, 1-3 days tracked
More info: Music Magpie offers a pretty extensive range of refurbished handsets, and runs flash sales from time to time which can be competitive. Conditions are rated from "good" to "very good".
Argos*
One-year manufacturer warranty (typically)
30-day returns1
£3.95, same-day or next-day delivery2
More info: Only offers refurbished handsets from time to time – they tend to be manufacturer-refurbished. Prices often aren't as competitive as some of the dedicated mobile sites, but it's still worth checking out in case there's a deal on.
Mobiles.co.uk*
One-year retailer warranty3
No, only statutory
Free, next-day courier service
More info: This reseller mostly sells refurbs on contract rather than handsets – always compare with buying just the handset elsewhere and pairing it with a cheap Sim only deal.
CeX (Webuy.com)
24-month warranty
No, only statutory
£1.50 for items under £50, one-day delivery for single item orders
More info: Used tech giant CeX sells a huge range of used phones in 'mint', 'good' and 'poor' condition, all of which will have undergone the necessary checks to ensure their proper functioning. You can also buy from one of its stores.
1. If you change your mind within 30 days, you can return the item free in stores, or arrange free collection for 'home delivery' only items. 2. Free delivery on select items, or reserve online and collect in stores for free. 3. Warranty is with Carphone Warehouse, which owns Mobiles.co.uk.
The key is to always look for positive reviews. eBay and Amazon are great for this as both have a strong integrated feedback system. There will always be more of a risk with other retailers, but the MSE Forum, review sites such as Trustpilot or FreeIndex and social media combined, can help to give you an idea of reliability.
Although Apple sells refurbished iPads, iPods and Macs*, it doesn't sell refurbished iPhones – you'll only find Apple-refurbished products at other retailers. Samsung doesn't sell refurbished smartphones in the UK either. You can get refurbished handsets on contract directly from the networks, but they don't tend to be great value.
Pair your refurb with a top Sim only plan
If you're buying a refurbished handset and want to make sure it'll work with your Sim, it's best to buy one that's locked to your network, or – for total flexibility – factory-unlocked. Although you can unlock a phone yourself, some providers charge a fee – see our Mobile Unlocking guide for more.
Once you've got your new handset, make sure you're getting the best deal on your service. Consider opting for a cheap Sim-only deal – currently there are some good-value plans for broadband customers of some providers.
For the full range of the best deals at the moment, see our Cheap Sim only Deals guide.
Q&A on refurbished mobiles
How to complain about a mobile retailer
If you're not happy about your phone or the service you receive, you should contact the company first. However, if you're still not satisfied, then...
Free tool if you're having a problem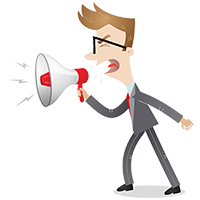 This tool helps you draft your complaint and manage it too. It's totally free, and offered by a firm called Resolver which we like so much we work with to help people get complaints justice.

If the complaint isn't resolved, Resolver will escalate for free to the relevant ombudsman or trade body.
Join the MSE Forum Discussion