Cheap Mobile and Data Roaming
Use your phone abroad for less, incl roam free trick
Get Our Free Money Tips Email!
For all the latest deals, guides and loopholes - join the 12m who get it. Don't miss out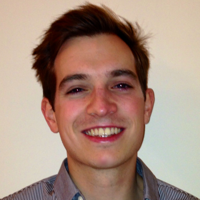 Nick and Megan F | Edited by Steve N
Updated June 2018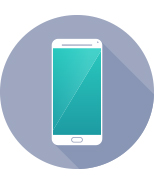 If you're not careful, you can rack up a bill of £100s or even £1,000s using your mobile abroad. Receiving a call can cost as much as £3/min, while in some places you'll pay £7/MB to surf the web – yet there are simple ways to slash the cost.
'Free' roaming in the EU has been around for a year now, and in some other countries there's an easy trick to get free roaming simply by swapping your Sim. Elsewhere, it may be best to keep your phone turned off or stick to free Wi-Fi – but if that's not an option, we'll show you how to use your phone as cheaply as possible.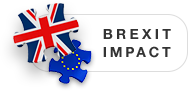 The European Union has now largely banned roaming fees within the region - see full details below. Yet when we leave the EU (which won't be for a while yet), we'll be outside this. It is unclear what will happen then, but we'll update this guide as soon as we know more.
Quick tips to cut the cost of using your mobile abroad
Use your mobile abroad and you'll be 'roaming'. That's when you connect to an overseas network and calls are routed via that network provider instead of your home network, at a vastly increased cost.
While roaming charges in the EU have largely been scrapped, outside Europe you can face hefty charges - for example, a 10-minute call could cost a whopping £25, while data costs are even more inflated.
The cheapest way of using your phone outside the EU depends on which network you're with and where you're going - options include a trick to get free roaming in 71 destinations, or for frequent travellers, specialist local and global Sims. First, though, check these quick tips to keep your post-holiday bill to a minimum:
Switch off data roaming and use Wi-Fi – for calls as well as web browsing
There are two ways to access the internet via your mobile while abroad. You can use your mobile's 3G or 4G signal, in which case you'll pay your mobile provider for data usage. Or you can connect via Wi-Fi, wirelessly hitching up to a local broadband connection.
If you can, it's best to switch off data roaming and rely on Wi-Fi when you need it. It's usually faster and much cheaper – in fact, you can often find free Wi-Fi hotspots in bars, hotels and cafes. Remember that much of your phone's functionality doesn't rely on an internet connection at all, provided it is saved to the device – eg, if you want to use it for music, games, photos etc.
Wi-Fi doesn't just offer a cheap way of browsing the web – you can use it for calls too. If you've got a smartphone and free internet access, download an 'internet-to-phone' calling system like Skype, WhatsApp, Facebook Messenger before you go - or use Apple's FaceTime. Providing the person you're calling also has the service, you'll simply need to find a free Wi-Fi spot to call for free.
Alternatively, Rebtel allows anyone with web access to make cheap or even free calls via normal landlines or mobiles, meaning you can use a hotel room phone. For other apps and more tips, see our Free Web Calls guide.
Additional tips:
How to turn data roaming off on your phone
iPhone. Go into Settings > Mobile data, then tap the data roaming slider to 'off'.
Samsung. Go into Settings > More Networks > Mobile Networks, then untick the data roaming button.
Blackberry. Go into Manage Connections > Mobile Network Options, then change Data Services While Roaming to 'off'.
Windows phone. Go into Settings > Mobile Network > Data Roaming Options, then select 'do not roam'.
Turn off automatic app updates
Many apps and programs, as well as phones' own operating systems, routinely check for available updates and download them automatically – potentially using massive amounts of data. So be sure to turn these off.
Here's how for iPhones and Android handsets:
iPhone. Go to Settings > iTunes & App Store > Slide Updates To Off. This will stop your handset from scanning for emails and app updates every few minutes.

Android. Go to Settings > Data usage and click the icon on the top right or bottom left of the screen, then tick "Restrict Background Data" in the dropdown. This will prevent your phone from syncing and updating. You should also check the settings for each app, as there's usually the option to turn off auto updates.
Don't download attachments and manually retrieve emails
Downloading attachments will eat into data costs, so don't do it.
Even better, if you currently manage your emails with a program like Outlook or Thunderbird (and you get a lot of unnecessary ones), you may save data by signing up to a web-based service like MSN Live Hotmail, Yahoo! Mail or Gmail.
It's possible to redirect your emails there and view them without downloading, so if a friend decides to send you party pictures when you're away in Australia, you can choose not to download them till you get back (see Martin's blog). Also, select your emails to be "manually retrieved", rather than "pushed" through. This will limit your data use.

You can use your mobile and roam for 'free' in the EU – but use a lot of data and you could still be charged.
The good news is that new European Union rules which came into effect last June have slashed the cost of using your mobile in most parts of Europe.
You won't be charged any extra fees to use your UK allowance of minutes, texts or (most) data in the EU. You can also use your allowance in Liechtenstein, Iceland and Norway, which are outside the EU but in what's known as the 'European Economic Area' – but not Switzerland.
The change happened automatically as providers changed their prices, so there's no need to sign up to anything, and crucially calls to any EU number will come out of your UK allowance, not just calls back to the UK. See our 10 things you need to know about 'free' EU mobile roaming MSE News story for full info.
Some with unlimited or cheap data WILL still face roaming charges
While the new EU rules have been touted as "the end of roaming charges", it's not quite that simple. As MoneySavingExpert.com revealed, the 'fair use' small print of the EU rules allows firms to charge some users with unlimited or more generous data packages extra fees to use their full UK allowance (fair use limit on using your calls or texts allowance is less common), or if you're away for too long.
In practice, the exact amount of your data allowance you can use before these extra charges kick in will vary by provider. Here's what the big firms are doing:
How UK mobile providers are limiting 'free' EU mobile roaming
How much of your UK data can you use with no extra charges?
How much extra will you pay over this limit?
EE
15GB
You'll have to buy an add-on - 1GB costs £6
O2
All of it - no fair use limit
N/a
Three
13GB for contract, data & Sim-only. 12GB for PAYG users
1p/MB
Vodafone
All of it - no fair use limit
N/a
ASDA Mobile
All of it - no fair use limit
N/a
BT Mobile
15GB
0.6p/MB
Giffgaff
9GB if on an 'Always On' package
0.6p/MB
iD Mobile
Depends on your package - use its online calc to check
Depends on your package - use its online calc to check
The People's Operator
All of it - no fair use limit
N/a
Plusnet Mobile
15GB
You'll need a bolt-on - 1GB costs £6
Sky Mobile
All of it - no fair use limit
N/a
Tesco Mobile
Depends on your usage - see full details
0.56p/MB
Virgin Media
Depends on your usage - see full details
£6.08/GB

Table correct as of June 2018
Prior to June 2017, what you paid when roaming in the EU – whether you were a pay-monthly or pay-as-you-go customer – was exactly what you would have paid in the UK, plus a surcharge, up to a certain amount. This means if you had a monthly allowance, as long as you were still within it, you would only pay the surcharge.
We've left the details of the previous charges below for reference.
More details on what you paid BEFORE the new EU rules came in
There are two parts to what you would have paid:
The surcharge. On top of the cost of your UK allowance, you also paid a surcharge of €0.05/min (4.7p incl VAT) for outgoing calls to any EU number, €0.01/min (1p incl VAT) for any incoming calls, €0.02/text (1.8p incl VAT) to any EU number, and €0.05/MB (4.7p incl VAT) for data.

The total cap. The total amount you paid, including what you pay domestically, was capped at €0.19/min (17.8p incl VAT) for outgoing calls, €0.05/min (4.7p incl VAT) for incoming, €0.06 (5.6p incl VAT) for texts and €0.20/MB (16.9p incl VAT) for data.

Because the cap applied to the total cost of using your mobile, not just the surcharge, in practice you were only likely to hit the cap if you were on pay-as-you-go or if you used up your UK allowance (as charges for these are generally more costly within the UK).
Traveling outside Europe? You'll pay MUCH more
If you're roaming outside Europe, it's a whole different ball game. Costs can skyrocket to £3/min (eg, in Cuba on EE) or an eye-watering £7.20/MB (eg, in the US on O2). Given a 30-minute TV programme can be 500MB, that could add up to an astronomical £3,600 (though in practice the monthly spending cap would kick in before hitting this).
Furthermore, as of November 2017, you have to pay UK VAT on roaming services used outside the EU (it was already applied within it) - further adding to the cost.
To give you an idea of just how much higher costs can be outside the EU, here are O2's charges (though they're high on all networks):
Standard roaming costs with O2 outside the EU
Making calls
Receiving calls
Sending a text
Using data
US
£2/min
£2/min
50p/text
£7.20/MB
India
£2/min
£2/min
50p/text
£7.20/MB
Turkey
£2/min
£2/min
50p/text
£7.20/MB
Australia
£2/min
£2/min
50p/text
£7.20/MB
Table correct as of June 2018. Prices from O2's roaming page.
Outside Europe you'll pay to receive calls but not texts – so get friends back home to message you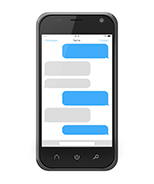 If you use a UK number while abroad (including a local or global Sim with a UK number), it won't cost friends and family at home any more to call you. They'll be charged the standard domestic rate. You now won't be charged to receive calls from a UK number if in the EU - but you will outside Europe, and it can cost as much as £3/min.
You can avoid this by buying a local Sim card when you arrive at your destination, giving you a foreign phone number – but then those at home will be charged international rates for calling it. If you've Wi-Fi or data access, get them to call you via Skype, WhatsApp, Facebook Messenger, Apple's Facetime or a similar service, avoiding these costly rates.
However, if you can't get internet access, it's free to receive texts anywhere worldwide, so ask friends to message you, not call. Then, as it can cost as much as £1.20/text to reply outside Europe, condense your reply (lrn 2 spk txt) and it's still relatively cheap. Don't go back and forth, though.
Alternatively, use your mobile as a pager – get people to text if they want to chat and then use a cheaper way to call back.
Beware voicemail – outside the EU you can be charged £1.80/min just to receive them and another £1.80/min to listen
EU regulations mean your provider can't charge you when someone leaves you a voicemail if you're travelling within Europe. (Before 15 June 2017 you were charged to listen to a voicemail within Europe - capped at the usual rate.)

Outside Europe it can be much more expensive. Outrageously some networks – notably EE – will actually charge you if someone leaves you a voicemail, whether you actually listen to it or not. Furthermore the amount you'll be charged is not capped so you could find yourself in a spot of bother if anyone decides to leave you a message.
If your network charges for this it's safest to disable voicemail for the duration of your trip. You should be able to do this by calling customer services. See our Beat the Voicemail Roaming Trap guide for more information.
Beware watching TV, films or downloading music
This one's simple – be very , ever use your network's 3G or 4G signal to download or stream films, TV or music when you're abroad. Doing so can use up huge chunks of data, potentially leaving you with a bill of £100s or even £1,000s when you return.
If you do have a Wi-Fi connection, though, it's a different story – however if you're paying for it still be aware of how much data you're downloading as charges can add up fast.
There's a €50 data roaming cap but add-ons often opt you out, so watch out
Thanks to EU regulations even if you're roaming OUTSIDE Europe, providers now have to cut you off when you've used €50 (around £44) of data in a month.
You should only get charged more than this if you've explicitly agreed that you're happy to go over the limit. This can be a useful backstop given it's often unexpected data charges that result in massive post-holiday roaming bills – but there's a catch:
If you sign up for a network's roaming add-on, you may also be opted out of the EU €50 cut-off limit.
So read the T&C's carefully before taking one of these bundles and keep a close eye on your data usage, otherwise you could arrive home to a big bill.
Got a Kindle Keyboard? Pack it for free web access
If you've got an older model of the 3G Kindle Keyboard, don't forget to pack it before you go, as it offers free mobile internet access in a number of countries around the world (see coverage maps).
The idea is that while overseas you can download books or newspapers at no additional cost, even without a Wi-Fi connection.
In the "experimental" option in the menu, however, there's also a web browser. It's black and white, and pretty basic. You can't watch videos or high-end graphical content, but for scanning info sites it's functional. It's also good for checking web-based email accounts like Gmail.

Get special apps to compress the amount of data you use
The currently free app Onavo says it compresses data downloads for other apps like Facebook, so you can do more with your download limit. It works in 90 countries around the world, which will help minimise expensive roaming rates.
Onavo says it could reduce data usage by 80% and is totally secure as it doesn't store your data. It can't compress downloads for apps that stream content like the BBC iPlayer or YouTube, or VoIP apps like Skype. It's available for iPhones and Android. Onavo says it will start charging a subscription but it's free for now.
Alternatively, web browser Opera also offers a free data compression app for web surfing. The "Mini" mobile version of the browser is available for iPhones and Android phones.
iPhone users: update your software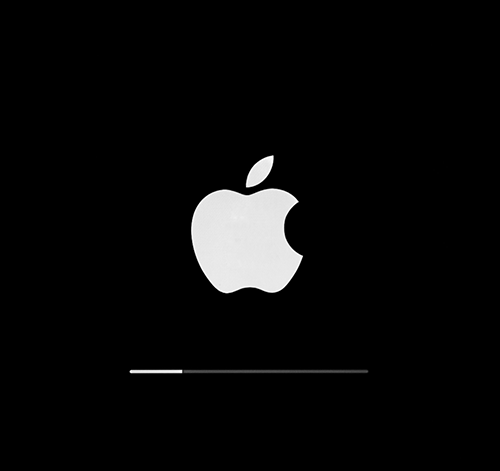 All iPhones have a function which allows you to switch off data roaming, which should mean no data charges when away.
However, in the past complaints flooded in from MoneySavers saying they have taken the necessary steps to disable roaming and have still been charged, so here's what you need to do:
Ensure software is up to date. Plug your phone into iTunes and follow the on-screen prompts to download any software updates before you go.

Check data roaming is off. Switch off data roaming BEFORE you leave the UK, and keep it off. While it is on, some apps trigger data downloading even when you're not browsing the web. You may also be downloading emails inadvertently. When you buy an iPhone, data roaming should be "off" by default. You can check by going to Settings > Mobile, and move the Data Roaming slider to "off".
Download maps on Wi-Fi before you go
Google Maps, available on iOS, Android, and (unofficially) Windows Phone, allows you to store maps for offline use. Since data isn't required for the GPS function on a smartphone, this means you can navigate around the place you're visiting without paying roaming charges.
When you're connected to Wi-Fi, open the app and search the area you want to save. Once it's on-screen click on the bar that has the place name you search for and then select the menu button in the top right hand corner. To save it select Save Offline Map. For more information see Google help. Many travel apps work this way and some, such as Time Out's app, include reviews.
Alternatively, you can also take screenshots or normal photographs of maps to store on your device.

Keep your phone secure in case the worst happens
Losing your phone or having it stolen is enough to ruin anyone's holiday. You obviously hope it'll never happen – but there are practical steps you can take now to limit the damage to your wallet if it does.
Consider insurance. You should always take out travel insurance if you're going abroad, but many policies don't cover gadgets, or if they do, the cover is often very limited. The alternative is dedicated mobile phone insurance that covers loss/theft – our current top pick for most phones, Insurance2go, includes cover abroad for up to 90 days a year. Always think about whether you really need mobile phone insurance before shelling out for cover.

Lock your handset. Many people instinctively lock their phone – this is especially important to do if you're abroad, where you may be more vulnerable to theft and (thanks to roaming charges) the consequences of the loss may be more catastrophic. Here are screen locking instructions for iOS (the Find My iPhone feature is also useful), Android and Windows Phone.

Lock your Sim. Even if your handset is locked, it's still possible for those with light fingers to remove the Sim and use it in another phone, potentially racking up huge bills on your contract. To prevent this you can lock your Sim with a PIN which will be required whenever it's put into a new device. Follow these steps if you've an iPhone, Android phone or Windows Phone.
If your phone does end up getting stolen, make sure you report it to the police and let your network know as soon as possible. This is important for preventing unauthorised use of your service, and may also be critical for insurance claims (most insurers only give a 12-hour window to report an incident after it occurring).
How to complain about your mobile provider
The mobile industry doesn't have the best customer service reputation and while a provider may be good for some, it can be hell for others. Common problems include limited network coverage, slow data speeds, unexpected charges and more. It's always worth trying to call your provider first, but if not then…
Free tool if you're having a problem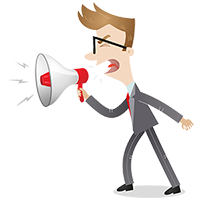 This tool helps you draft your complaint and manage it too. It's totally free, and offered by a firm called Resolver which we like so much we work with to help people get complaints justice.
If the complaint isn't resolved, Resolver will escalate it on your behalf to the free Ombudsman Services (or CISAS if you're complaining about Virgin Mobile).
Important: if your issue is about a voucher or incentive that was part of an MSE Blagged deal, then instead just let us know by emailing voucherhelp@moneysavingexpert.com as that's usually quicker.