Cheap Mobile and Data Roaming
Use your phone abroad for less, incl roam free trick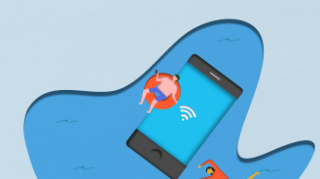 If you're not careful, you can rack up a bill of £100s or even £1,000s using your mobile abroad. Receiving a call can cost as much as £3/min, while in some places you'll pay £7/MB to surf the web – yet there are simple ways to slash the cost.
'Free' roaming in the EU has been around for a year now, and in some other countries there's an easy trick to get free roaming simply by swapping your Sim. Elsewhere, it may be best to keep your phone turned off or stick to free Wi-Fi – but if that's not an option, we'll show you how to use your phone as cheaply as possible.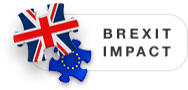 The European Union has now largely banned roaming fees within the region - see full details below. Yet when we leave the EU (which won't be for a while yet), we'll be outside this. It is unclear what will happen then, but we'll update this guide as soon as we know more.
Get Our Free Money Tips Email!
For all the latest deals, guides and loopholes - join the 12m who get it. Don't miss out
Quick tips to cut the cost of using your mobile abroad
Use your mobile abroad and you'll be 'roaming'. That's when you connect to an overseas network and calls are routed via that network provider instead of your home network, at a vastly increased cost.
While roaming charges in the EU have largely been scrapped, outside Europe you can face hefty charges - for example, a 10-minute call could cost a whopping £25, while data costs are even more inflated.
The cheapest way of using your phone outside the EU depends on which network you're with and where you're going - options include a trick to get free roaming in 71 destinations, or for frequent travellers, specialist local and global Sims. First, though, check these quick tips to keep your post-holiday bill to a minimum:
Get Our Free Money Tips Email!
For all the latest deals, guides and loopholes - join the 12m who get it. Don't miss out
Roam free in 71 destinations including the US and Australia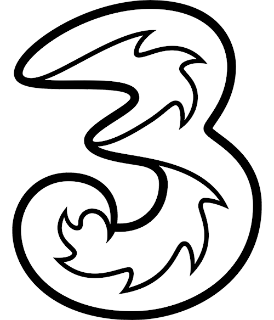 When it comes to making roaming affordable, Three has led the charge. And while 'free' EU roaming means customers with any network can use the minutes, texts and (most) data in their UK allowance travelling in Europe, Three's Feel At Home feature still comes in very handy for those travelling to some countries outside Europe. Even better, if you're not already a Three customer, there's a trick to get this for free.
'Feel At Home' allows those on 'Advanced' (but not 'Essential') pay-monthly plans and pay-as-you-go users to access their allowance of minutes, texts and data abroad in 71 countries and territories. Many of these are in the EU (and those on Essential plans can also access these), but the list also includes the US, Australia, Switzerland and more. See the full list of countries covered.
Here's how Feel At Home works outside the EU:
Any calls or texts to UK numbers and any data used comes from your allowance (though you're charged international rates for dialling non-UK numbers, eg, if you call the restaurant down the street from your hotel). Receiving calls and texts is also free.


If you have international roaming activated on your account, Feel At Home should work automatically when you arrive in one of the countries covered. You'll get a text confirming there's no extra cost for calls and texts to the UK, and another with international rates.


You can only use 3G data abroad, even if you get 'superfast' 4G in the UK. Three says there's no need to turn 4G off to get online in a Feel At Home country though, your handset will just connect to 3G only.


Three's terms and conditions say you can't use your phone for tethering (sharing your data connection with other devices).

Three also says it reserves the right to cut off the service if you use your allowance abroad for more than two months continuously.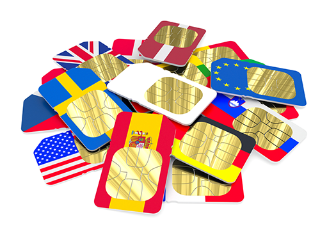 Even if you're not a Three customer, you can grab its Feel At Home offer. Just order one of its free pay-as-you-go Sims to pop into your handset while you're away. Here's how:
Step 1: Order a free PAYG Sim from the Three* website – it'll work in any unlocked 3G or 4G phone, and using it in the UK costs 3p per minute for calls, 2p per text and 1p per MB. You can also buy one in store – it normally costs £1, but the fee's waived if you top up at the same time. You will need to top up with a minimum of £10.

Step 2: To use Feel At Home, you'll then need to use your credit to buy a Three add-on* bundle of calls, texts and data. They cost from £5 to £35 – as an example, £20 will get you 3000 minutes, 3,000 texts and 12GB of data; which is the max amount of data you can use abroad before incurring charges. To do this, log in to your 'My 3' account, or call 333 using your new Sim.

Step 3: Your Sim should already be activated for international roaming, so Feel At Home will work automatically when you arrive in any of the countries covered. You'll be able to use the allowance in your add-on in the same way as in the UK.
To do this you might have to unlock your phone though – as some networks can take up to 10 days to do this, make sure you leave plenty of time.
Some networks will unlock your smartphone for free, though often a certain proportion of the contract length must have elapsed before they will do this. Other networks charge a flat fee, so check the policy of yours.

If your network does charge, this is a good benchmark price to begin with (they usually cost between £9 and £20). Then you can compare prices on the high street.

A few older handsets, such as Nokias and LGs, can be unlocked for free by finding a code online. Giffgaff's Unlockapedia* has lots; you'll need your brand, model number, network and IMEI number (type *#06# into your handset to get it) to see if the webpage has yours.

For more information, see our Mobile Unlocking guide.

Yes, your new Sim will have a different number, so you will need to let people know your new digits for while you're on your holiday if they'll be texting or calling you.

However, most instant messaging services, such as WhatsApp, will ask you when you put a new Sim in whether you want to change the contact number associated with your account. If you choose not to, people will be able to chat with you as normal without changing your contact info.

If you're worried about missing calls and texts you could always pop your normal Sim into a spare handset, and take it with you to receive messages and reply using your Three Sim. You could also leave the spare handset at home and use auto forwarding of calls (or download Android and iPhone apps that do it for you).
Is it worth switching to Three for free roaming?
Three's Advanced tariffs (which allow free roaming) aren't bad, although the provider has been less competitive on price recently.
Whether it's worth switching for the roaming depends very much on your circumstances. If you travel outside of the EU often and are free to switch it's worth considering (but do a full comparison) – if not, you might be better getting a pay-as-you-go Sim as above.
Add-ons to cut costs outside Europe
Outside Europe providers can charge what they like for calls, texts and data, and other than the €50 (roughly £44) monthly limit on data charges, costs aren't capped (and if you take out an add-on, you may be opted out of this cap anyway).
Some providers charge as much as £3/min to make a call and £3/min to receive a call, and it's easy to rack up bills running into £100s.
Forumite shockedandstunned really suffered:
Just got my stepson's phone bill and it's over £4,500. He's been to Turkey for 2 weeks and left data roaming on/been on the internet, as it's all data charges.
– shockedandstunned
The table below shows just how steep the cost of using data outside Europe can be:
EE1

O2

THREE

VODAFONE

US
N/A
£7.20/MB
Free2
£6/day3
India
N/A
£7.20/MB
£3/MB
£6/day3
Turkey
N/A
£7.20/MB
£3/MB
Free4
Australia

N/A

£7.20/MB
Free2
£6/day3
China
N/A
£7.20/MB
£6/MB
£6/day3
Table updated June 2018. 1EE customers can't use the internet on their phone abroad unless they buy a data add-on. The company says this is to prevent users running up large bills. 2For Advanced plans - comes from your allowance (1p/MB if you exceed this); £3/MB if you're on an Essential plan. 3£6 a day to use your allowance.4Comes from your allowance (£6.50 for every 250 MB if you exceed this)
How to cut the cost
The first thing to check is whether the country you're heading to is covered by Three's Feel At Home service.
Australia, Brazil, Chile, Colombia, Costa Rica, El Salvador, Guatemala, Hong Kong, Indonesia, Israel, Macau, New Zealand, Nicaragua, Panama, Peru, Puerto Rico, Singapore, Sri Lanka, Uruguay, USA, the US Virgin Islands and Vietnam are covered outside Europe, as is Switzerland. If you're going to one of those destinations, you may be best off getting a Three Sim if you don't already have one. (If you're heading to the States, also see our US Roaming Tips guide.)
Otherwise, if you're a monthly contract customer it's worth checking if you can get an overseas data bundle from your network. We list the major providers' offerings below – bear in mind though that even buying a bundle can work out expensive (a 2 week trip could set you back £80+) so you may be better off keeping your phone off or sticking to free Wi-Fi.
EE customers can buy varying packages of minutes and texts to make or receive calls anywhere in the world to or from the UK, and add a data bundle on top.
Pay-monthly and pay-as-you-go EE customers can enter the roaming destination* which will then show the data add-on options available. Bundle costs and lengths depend on the country you're visiting, so check before you go.

If the country's in the EE's 'World Select Talk and Text' (Australia, USA etc) you can text 'WORLD' to 150 and you'll pay £6/day for unlimited calls and texts. Data add-ons vary; full details can be found on the EE website*.
How do I use it?
The data add-ons can only be purchased while abroad – turn on data roaming and open your browser to purchase.
Once you've used the allowance in the data bundle, you'll be given the option to buy another. If not, the internet will stop working.
Once 'World Select' has been activated it will continue to be on until you text 'STOP WORLD' to 150.
Vodafone customers have the option of paying £6/day to use their normal UK allowance (including data) while abroad or paying the same price to opt for a specific data bundle.
If you're travelling to one of 104 Roam-further countries, including Australia and the US, pay £6/day and you'll be able to use your UK allowance of minutes, texts and data without any additional fees.


If you're on pay-as-you-go, you'll pay Vodafone's standard international rates.
Need to knows
A day is classified as midnight to 11.59pm, local time.
If you make a call or send a text to country other than the one you're in you'll be charged Vodafones standard international rates.
You'll be charged your standard UK out of bundle charges if you exceed you data allowance.
Recently extended to cover roaming in a number of countries outside Europe for pay-monthly customers only, O2 Travel* costs £4.99/day and gives you unlimited data, 120 minutes to make local and UK calls and receive calls, and 120 local/UK texts.
If you don't opt in, standard charges of £7.20/MB apply, or you can opt for its Data Abroad Bolt-on* (though it costs a whopping £120/month for 200MB, so we wouldn't recommend it).
How do I use it?
Text O2TRAVEL to 23336 to activate it, or add the bolt-on in your My O2 account. It can take up to 24 hours to be applied.
You'll then be charged on any day you make a call, send a text or use data. You can receive up to 120 minutes' worth of calls a day without triggering the charge.
Data is unlimited but O2 says it may slow speeds if you use more than 150MB of data in a day (50MB if video/music streaming). Tethering is not permitted.
See a list of included countries on O2's website*.
Many of the fee-paying packages bill you on a recurring basis, so if you sign up, you'll continue to be charged until you cancel. If you're only going away for a short time, simply cancel once you get home.

If you have a tablet or mobile broadband dongle, the majority of the above data add-ons cannot be used while roaming. So if you want to roam with your tablet, you will either have to find a local Wi-Fi hotspot, or buy a data Sim deal that is compatible with your device.

It is always best to use tablets over Wi-Fi, if possible. Because tablets tend to view normal web pages, not mobile web pages, you will use your data allowance up faster, meaning you'll have to top-up more.

If you really need internet access on-the-go while abroad, take a look at our top-pick Sims to find a deal that suits your usage (and country).
Frequent traveller? Consider switching to a specialist Sim
If you're a frequent traveller, plan to use your phone a lot or are going away for a bit longer than usual, you may be better off getting a specialist Sim.
If you're not travelling to one of the countries covered by Three's Feel At Home service and can't rely on free Wi-Fi, this may be the most cost-effective way to get online. But it can be a fiddly process, and there's no easy solution to finding the best deal. With most Sims, you'll also need an unlocked mobile (or mobile device).
There are three main options:
A PAYG local Sim (bought on arrival). If you regularly visit the same country, the cheapest way to get online (if you don't have Wi-Fi) is to buy a local Sim when you arrive at your destination. Though this is the very cheapest way, it is a bit of a faff, and you may prefer to have something set up before you go. More info.

A pre-paid local Sim. For those who regularly visit one country or go for quite a while, the alternative (a lot less hassle) is to buy a local Sim for the country you're visiting before you go, and load it with credit. More info.

A pre-paid global Sim. If you're travelling to multiple countries, a global Sim might be more suitable. More info.
If you're after a specialist Sim, you'll need to weigh up what's best for you. Think about the calls you are making – if they're mainly calls to the country you're in, a local Sim could be best, but then you'll have to pay international rates to phone home. Also bear in mind that it is likely to be easier to top up a global Sim online.
PAYG local Sims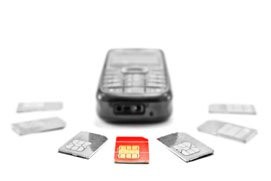 The cheapest option is to buy a Sim card when you arrive at your destination.
To get recommendations of PAYG overseas Sim cards, Wiki Resource is a good tool, although its accuracy depends on how up-to-date people have kept the info. Use the list on the left-hand side to pick a country, and it'll show you available PAYG data Sim options, where to buy them when you arrive and how to get connected once you get the Sim.
Alternatively if you're willing to do a little more legwork yourself, Wikipedia lists the mobile networks available in every country:
France | Spain | Germany | Poland | Greece | Turkey | Australia | USA
There's also a useful list of overseas networks on PrepaidGSM.
Once you know which providers operate in the country you're travelling to, it's possible to compare deals on their sites before you go, and buy a PAYG Sim card when you get there.
Warning! In North America, you'll need a 'tri-band' phone in order for it to work there, while in Central and South America you'll need a 'quad-band' (elsewhere in the world, you only need a dual-band phone). While most modern smartphones are tri-band, always check whether your handset is compatible with local networks before purchasing a foreign Sim. For more info see Carphone Warehouse.
Pre-paid local Sims
This is a specific Sim card for the country you are going to, which gives you a new UK number to give out to friends and family, so they can call you while you're away, without it costing them. If you travel frequently, to a few different countries, it means buying a few Sims and giving out lots of different numbers.
To get recommendations of pre-paid overseas Sim cards, PrePaidGsm is a good tool, although its accuracy depends on how up-to-date people have kept the info. It lists countries by continent – simply click on one and it'll show you available pre-paid Sim options, any special rates and useful info like activation fees and card validity.
Global Sims
Here you use a specialist multi-country Sim card. While not as cheap as a local card, you only need to buy it once, and keep the same UK number wherever you are, making it more convenient.
The cost of calls, texts and data is different depending on the country you're in, so always double-check the price first. Sites to check include Dataroam* and TravelTalk.
How to complain about your mobile provider
The mobile industry doesn't have the best customer service reputation and while a provider may be good for some, it can be hell for others. Common problems include limited network coverage, slow data speeds, unexpected charges and more. It's always worth trying to call your provider first, but if not then…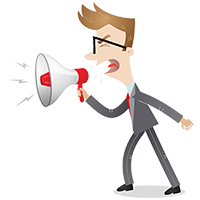 Free tool if you're having a problem
This tool helps you draft your complaint and manage it too. It's totally free, and offered by a firm called Resolver which we like so much we work with to help people get complaints justice.
If the complaint isn't resolved, Resolver will escalate it on your behalf to the free Ombudsman Services (or CISAS if you're complaining about Virgin Mobile).
Important: if your issue is about a voucher or incentive that was part of an MSE Blagged deal, then instead just let us know by emailing voucherhelp@moneysavingexpert.com as that's usually quicker.
Get Our Free Money Tips Email!
For all the latest deals, guides and loopholes - join the 12m who get it. Don't miss out
Join the MSE Forum Discussion