Beware extra charges on online orders (as they may be arriving from the EU)
Our 10 need-to-knows
Beware – the rules on online orders have changed post-Brexit and shoppers may now be charged to receive goods from the EU. We've been bombarded with questions from MoneySavers who've been hit with extra costs – so here we explain what and when you'll need to pay, plus your rights if you're overcharged or want to return an item.

Warning – this is the first incarnation of this guide... This is a new guide covering a developing – and complicated – area, so please give us a bit of wiggle room.
We've done our best to get it right below, but we've sometimes had conflicting info from different sources, so can't 100% vouch for all of it. Let us know if you've feedback or questions we've not answered below by emailing news@moneysavingexpert.com.

'I paid £94 in charges on a £265 order' – delivery rules have changed post-Brexit
What you'll now pay to receive goods from the EU depends on the cost of what you've ordered and the firm you're buying from. In some cases you may find when a courier delivers your parcel it asks you to pay import VAT, customs duty and a handling fee too before handing it over. For more on what Brexit means for consumers, see our 23 Brexit Need-to-Knows.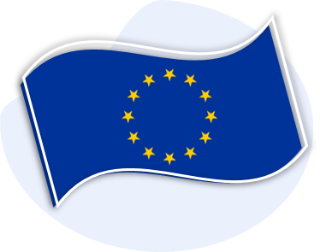 We've seen lots of stories from angry shoppers who've been hit with extra charges since the start of the year – one MoneySaver told us they'd had to pay almost £100 extra. Many were surprised to be asked to pay extra and didn't get a full explanation of what the charges were – in some cases they weren't even aware they were ordering from overseas.

Some say they were charged more than they should have been – and others say it's simply impossible to work out if they've been charged the correct amount due to the complexity of how charges are calculated. Here are a few of the stories we've seen:
"I received an alert from a courier firm to say I needed to pay £93.83 to receive a package I had ordered from France. This included VAT, duty and other fees. They haven't provided an option to return to sender... I placed the order for £265 and wasn't aware (stupidly) that I would be incurring a charge." Rachel, via email
"I recently purchased a coat from what I thought was a UK website, though it turns out the firm is in Italy from a search... Before delivery from the courier, I was advised that I need to pay tax and duty before the delivery will be made. The coat is now a third more expensive than I anticipated and was at the very top of my budget initially." Doug, via email
Warning – we've seen examples of scammers seeking to capitalise on the confusion in this area... watch out for emails, texts and calls asking you to pay for things like delivery costs, such as customs duty or import duty, when it isn't due.

If you get one of these emails and aren't sure if it's you're unsure if the contact is genuine, then ring the courier directly on a number you can find independently to check for them.

For all the latest guides, deals and loopholes simply sign up today – it's spam-free!
For all the latest guides, deals and loopholes simply sign up today – it's spam-free!
Have your say in our forum!