Apple Deals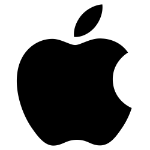 If you want to try Apple TV+ (its new online video streaming service, designed to rival Netflix and Amazon Prime Video), you can bag a seven-day free trial if you've a valid Apple ID. Simply log in with your Apple ID and sign up for the free trial via iTunes, Apple's website or the Apple TV app on your Apple device.

Warning: After the trial, you'll automatically be charged £4.99 every month until you cancel. So if you don't want to pay, remember to cancel the subscription before the seven days are up.

Get it free for a YEAR… if you've bought a new Apple device

If you've bought a new iPhone, iPad, iPod Touch, Apple TV box or Mac computer since Tue 10 Sep, you are eligible to get a whole year's Apple TV+ for free. You need to have bought the device directly from Apple or an authorised Apple reseller to get the deal. To claim, simply log onto the Apple TV app with your Apple ID, and the offer should appear. See Apple's website for full T&Cs.

Get Our Free Money Tips Email!

For all the latest deals, guides and loopholes - join the 12m who get it. Don't miss out

While buying an Apple iPhone is never MoneySaving, our Cheap iPhones guide explains the cheapest ways to get your hands on the latest iPhone X, iPhone 8 and iPhone 8 Plus, or how to get the - now cheaper - older iPhone 7 or iPhone 7 Plus.

Read the full guide for the cheapest ways to buy an iPhone.

In 2017, Apple made all of its iWork programs free to download for all iMac, MacBook and iPhone/iPad users. Previously, you had to have bought a device recently.

See Free iWork apps for more info and download links.

What is iWork?

iWork is Apple's answer to the Microsoft Office suite of work programs, but created specifically for Mac computers and iOS devices. The package consists of three programs:

Pages (for documents, like Microsoft Word)
Numbers (for spreadsheets, like Microsoft Excel)
Keynote (for presentations, like Microsoft Powerpoint)

If you're interested in learning a new creative skill, or would just some tips on how to get more from your iPad or Mac computer, Today at Apple programmes* are free educational workshops, mostly aimed at adults, running at all 30+ Apple Stores across the UK (find your nearest*).

Times and dates vary by location, so go to the Today at Apple website to find out what's on and when at your local branch. You can sign up to the workshops online using your Apple ID (the email and password you use to sign into Apple devices), then simply turn up on the day.

While most are for grown-ups, children can get involved at special Kids' Hour sessions held on weekends. As the sessions are aimed at owners of Apple technology, you may be asked to bring along your iPad or whatever gadget is needed for the activities.

Here's a quick guide to the different Apple Today programmes:

Studio Hours - Topics include art/design, documents and presentations.
Photo Walks - Guided walks on topics such as framing architecture or capturing action.
Sketch Walks - Guided walks on observational drawing and brush techniques.
Kids' Hour - Weekend sessions for families involving hands-on projects for kids.
Coding Sessions - Beginner classes exploring code languages used by professionals.
Photo Labs - Learn new techniques and styles in hands-on sessions.
Music Labs - Designed to introduce new tools to musicians of all levels.

While iPads aren't MoneySaving, if you're going to buy one anyway, you should spend some time looking around for the cheapest deal. See our Cheap iPads guide for iPad buyers' tips, whether it's 'new vs refurbished' or buying direct from Apple compared with cheaper UK retailers.
Latest Expired Deals
Cheapest Apple Watch Black Friday deals

Apple Watch Series 3 for £185 (norm £199), Series 5 for £379 (norm £399)

See our Black Friday 2019 guide for full analysis on the latest Black Friday deals. Check Deals & Vouchers for other offers on now or follow us on Twitter @MSE_Deals.

Apple Watches aren't exactly MoneySaving, but if you're after one, Black Friday could be the cheapest time to buy if you don't mind getting one of the older models.

This year, it looks as though a few retailers have discounted the Apple Watch Series 3 and Apple Watch Series 5 - there doesn't seem to be many Series 4 watches sold anymore. We don't usually see the latest model reduced, however this year Amazon has reduced it by £20.

Where retailers price-match each other, it's worth comparing the 'extras' that are included, eg, length of warranty or free gifts etc.

A few examples of what we spotted at 3.40pm on Fri 29 Nov:

Apple Watch model
Normal price
Cheapest we spotted
Series 3 (38mm)
£199
Series 3 (42mm)
£229
Series 5 (40mm)
£399

£379 at Amazon*

£379 at John Lewis* with a two year warranty

£399 at Argos* plus a free 'mist blue' sports band

£399 at Currys*

Series 5 (44mm)
£429

£409 at Amazon*

£409 at John Lewis* with a two year warranty

£429 at Argos* plus a free 'blue horizon' sports band

£429 at Currys*


Important: Don't allow yourself to get caught up in the Black Friday hype, and only ever buy what you need and can afford. Always do your own price comparisons to ensure you've found the best deal – don't just take a retailer's word for it.

Cheapest iPhone 11

£290 upfront then £24/mth. Two-year contract incl 5GB data

This deal for Vodafone newbies via Mobiles.co.uk is the cheapest way we can find to get the latest 64GB iPhone 11, plus it comes with more data than you'll ever need. Until Mon 2 Dec, use the code MSE10 and you'll pay £290 upfront, then £24/mth, making it £866 over the two-year contract – saving £366 over buying it direct.

See our Cheap iPhone guide for full info.