Apple Deals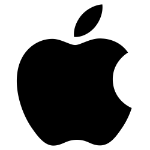 While buying an Apple iPhone is never MoneySaving, our Cheap iPhones guide explains the cheapest ways to get your hands on the latest iPhone X, iPhone 8 and iPhone 8 Plus, or how to get the - now cheaper - older iPhone 7 or iPhone 7 Plus.

Read the full guide for the cheapest ways to buy an iPhone.

Get Our Free Money Tips Email!

For all the latest deals, guides and loopholes - join the 12m who get it. Don't miss out

If you're interested in learning a new creative skill, or would just some tips on how to get more from your iPad or Mac computer, Today at Apple programmes* are free educational workshops, mostly aimed at adults, running at all 30+ Apple Stores across the UK (find your nearest*).

Times and dates vary by location, so go to the Today at Apple website to find out what's on and when at your local branch. You can sign up to the workshops online using your Apple ID (the email and password you use to sign into Apple devices), then simply turn up on the day.

While most are for grown-ups, children can get involved at special Kids' Hour sessions held on weekends. As the sessions are aimed at owners of Apple technology, you may be asked to bring along your iPad or whatever gadget is needed for the activities.

Here's a quick guide to the different Apple Today programmes:

Studio Hours - Topics include art/design, documents and presentations.
Photo Walks - Guided walks on topics such as framing architecture or capturing action.
Sketch Walks - Guided walks on observational drawing and brush techniques.
Kids' Hour - Weekend sessions for families involving hands-on projects for kids.
Coding Sessions - Beginner classes exploring code languages used by professionals.
Photo Labs - Learn new techniques and styles in hands-on sessions.
Music Labs - Designed to introduce new tools to musicians of all levels.

In 2017, Apple made all of its iWork programs free to download for all iMac, MacBook and iPhone/iPad users. Previously, you had to have bought a device recently.

See Free iWork apps for more info and download links.

What is iWork?

iWork is Apple's answer to the Microsoft Office suite of work programs, but created specifically for Mac computers and iOS devices. The package consists of three programs:

Pages (for documents, like Microsoft Word)
Numbers (for spreadsheets, like Microsoft Excel)
Keynote (for presentations, like Microsoft Powerpoint)

While iPads aren't MoneySaving, if you're going to buy one anyway, you should spend some time looking around for the cheapest deal. See our Cheap iPads guide for iPad buyers' tips, whether it's 'new vs refurbished' or buying direct from Apple compared with cheaper UK retailers.

If you've never used the iTunes streaming service Apple Music*, you can try it free for the first three months (normally £9.99 per month). Simply log in with your Apple ID and sign up* for the free trial in iTunes or via the Apple Music app on your Apple device.

Warning: After the trial, you'll automatically be charged £9.99 per month every month until you cancel. So if you don't want to pay, remember to cancel before the three months are up.

There are plenty of free music streaming services available, if you don't mind putting up with the ads. But if you want an ad-free service you'll need to stump up for it. With Apple Music Student Membership you can get a subscription for half the standard price, at £4.99/month (normally £9.99) – a strong deal given there's no free version of the service.

How do I get the discount?

You need a Unidays account for Apple to verify your student status (it can't do this via NUS Extra unfortunately). Use up any new customer promos first though to maximise value – a three-month trial of Apple Music is available on an ongoing basis.

Apple says it "periodically" checks your student status, and if it finds out you're no longer a student or if you reach the maximum discount period (four years), it'll automatically move you to a full-price subscription at £9.99/mth. So make sure you cancel if you don't want this.

Get Our Free Money Tips Email!

For all the latest deals, guides and loopholes - join the 12m who get it. Don't miss out

There are rarely big discounts available at Apple*, but don't assume you can't cut your costs on a new iPhone, iPad or Mac computer until you've checked the following tips and tricks.

Student & teacher discount. If you're studying at university, or if you work in education at any level (lecturers, school teachers, office staff etc), you can save as much as 15% on Apple products such as iMas, MacBooks and iPads. See our Deals Hunters blog about the Apple Education Discount.

Check for deals elsewhere. If you're not committed to buying direct from Apple, look for discounts at other places where Apple products are sold such as Amazon, Argos, Currys and John Lewis (John Lewis also offers a two-year guarantee, compared to the standard 12-month warranty).

Time it right. If you're not fussed about having the very latest model, you can save money on Apple products by grabbing an older product as a new one's announced. This tends to happen in September, when Apple normally unveils a new iPhone and prices on previous models suddenly go down.

Buying an iPad? See our Cheap iPads guide for tips on getting the best deal, including how to save money with refurbished iPads and cheap 4G data plans.


Had a problem with Apple? There's a free online tool you can use to complain – it helps draft, manage and if necessary escalate your complaint. It's offered by a firm called Resolver, which we like so much we work with it to help people get complaints justice – you can use it to complain to Apple*.

If you spot any hot deals out there we have missed (we are human after all!), please let us know in the MSE forum, email us at msedeals@moneysavingexpert.com or via MSE Facebook and Twitter @MSE_Deals.
Latest Expired Deals
Apple student deals: up to 10% off Macs and iPads

Plus 'free' Beats headphones with selected devices

Apple doesn't offer widespread discounts and its products certainly aren't MoneySaving, but if an Apple device is what you want, there is a way to take a bite out of the cost of Apple Macs, iPads and more (but sadly not the iPhone) – up to 10% off the normal price.

Officially, this education discount is geared towards university students and teachers, but even if you're neither, you can still be smart and benefit from the offer as the broad eligibility criteria means just about anyone can get it (see who it's for below).

What's more, until Tue 2 Oct, you can grab an extra bonus to make the deal more fruitful – 'free' Beats headphones or earphones that would normally cost £90-£250, when you buy certain products via the Apple for Education* website or at an Apple Store.

Who's eligible and how do you get the discount?

1. Students attending (or have been accepted into) university, go to the Apple for Education* website. You'll be asked to sign up (or log in) to discount scheme Unidays using your uni email address for verification. The education discounts will then be automatically applied.

If you're unable to sign up to Unidays or you don't want to give it your data, you can call Apple on 0800 048 0408 and it'll verify you with your ID or acceptance letter and you can continue your purchase over the phone. Alternatively, take the verification documents to an Apple Store (find your nearest*).

2. Teachers and education workers at any state or private education institute (even if you work in the office and not the classroom), visit an Apple Store and show proof of where you work such as a payslip or call 0800 048 0408.

3. Parents of students, visit an Apple Store and show your child's student ID or acceptance letter.

Which Apple products can you get?

You can get up to 10% off Mac products and up to 5% off iPads. There isn't a discount on iPhones and they aren't eligible for the Beats offer.

We've done some number crunching on five student discount examples on Tue 20 Aug:

iPad Pro 10.5-inch, 64GB, WiFi - £588, norm £619 (5% discount). Next cheapest we found, £594.42 at Amazon.
Macbook Air 13-inch, 1.8Ghz, 128GB - £854.40, norm £949 (10% discount). Cheaper at ebuyer, £790.56, though you won't get the 'free' Beats.
iMac 21.5-inch, 2.3Ghz, 1TB - £944.40, norm £1,049 (10% discount). Next cheapest, £969.97 at Laptops Direct.
Macbook 12-inch, 1.2Ghz, 256GB - £1,124.40, norm £1,249 (10% discount). Next cheapest, £1,249 at John Lewis with a two-year guarantee.
Macbook Pro 13-inch, 2.3Ghz, 256GB - £1,304.40, norm £1,449 (10% discount). Cheaper at Amazon, £1,289.97, though you won't get the 'free' Beats.



As you can see, you shouldn't assume even with the education discount that Apple will always be cheaper (though you could also factor in the cost of the 'free' Beats). Unless you're intent on buying direct from Apple, compare prices and check for discounts at other retailers.

Free Beats headphones/earphones when buying a Mac or iPad Pro

If you buy certain products through the Apple for Education scheme until Tue 2 Oct, in addition to the special discount, you can get free Beats wireless headphones or earphones:

Buying a MacBook, MacBook Air, MacBook Pro, Mac Pro, iMac or iMac Pro? Get Beats Solo3 wireless headphones (norm £249.95 via Apple), Powerbeats3 wireless earphones (norm £169.95 via Apple), or BeatsX earphones (norm £129.95 via Apple).
Buying an iPad Pro? Get Powerbeats3 wireless earphones, or BeatsX earphones. If you want the Beats Solo3 instead, you can, but you'll have to pay the difference in cost.



You can only get this offer with the products above (so not the iPad Air or iPad Mini, for example).

Once you've selected an eligible Apple product, choose your Beats (or opt to not receive Beats at all) and this will be added to your 'bag'. If you don't actually want the Beats, you could sell it to make a bigger saving. See our guide on selling or trading in unwanted items.


Of course, it's not worth buying a Mac or iPad Pro just for the Beats as much cheaper non-Apple alternatives are available, which could save you more than the cost of the Beats at full-price.

Not a student, teacher or other education worker?

Provided you know someone who's studying at uni or working at a school, college or uni, you can in theory get the discount if that person's willing to go and buy the goods for you. As far as we can see, this isn't a breach of the terms and conditions. Of course, you'll have to decide whether it's morally okay – as this is a scheme designed specifically for people in education.

Free Apple coding, music & video sessions

In-store activities aimed at kids aged 8-12yrs

From time to time, Apple invites kids aged 8-12yrs to sign up for free workshops at its UK stores. Registration for 2018 opened on Mon 25 Jun, and spaces are limited (it's first-come, first-served), so you may have to go quick. If you miss out, see 100+ other kids' activities.

You'll need to go along and stay with your child, but some workshops are suitable for adults as well as children, so you shouldn't be bored.

What workshops are there?

There are three different workshops on offer (you'll need to set up an Apple ID to do this if you don't already have one). Each of them lasts for 90 minutes per day over three consecutive days:

Coding with Sphero robots. Kids learn how to solve problems logically through the fundamentals of code.
Beat making and songwriting with GarageBand. Kids discover how to create beats and build their own songs using the GarageBand app on an iPad.
Telling stories with Clips. Kids will explore how to tell stories with video using the Clips app.

All children have to be accompanied by a parent or legal guardian for the duration of the session.