If you click a link with an * to go through to a provider, we may get paid. This usually only happens if you get a product from it. This is what funds our team of journalists, and keeps us free to use. Yet there are two crucial things you need to know about this.
This never impacts our editorial recommendations – if it's in, it's in there because we independently rate it best.
You'll always get as good a deal (or better) than if you went direct.
For a more detailed explanation see How MSE is financed.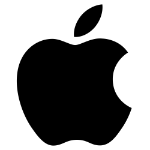 Apple doesn't offer widespread discounts and its products certainly aren't MoneySaving, but if a new Apple device is what you want, there is a way to take a bite out of the cost of Macs and iPads – up to 10% off the normal price.

Officially, this education discount is geared towards university students and teachers, but even if you're neither, you can still be smart and benefit from the offer as the broad eligibility criteria means loads of people can get it (see who it's for below).

What's more, until Mon 11 Oct, you can grab an extra bonus to make the deal more fruitful... 'free' AirPods earphones that would normally cost £159 – or you can get AirPods Pro for £90 (norm £249) – see more on this below, when you buy certain products via the Apple and Education* website or at an Apple Store.

Who's eligible and how do you get the discount?

1. Students attending (or who've been accepted into) university – go to the Apple and Education* website. You'll be asked to sign up (or log in) to discount scheme Unidays using your uni email address for verification. The education discounts will then be automatically applied.

If you're unable to sign up to Unidays or you don't want to give it your data, you can call Apple on 0800 048 0408 and it'll verify you with your ID or acceptance letter and you can continue your purchase over the phone. Alternatively, take the verification documents to an Apple Store (find your nearest).

2. Teachers and education workers at any state or private education institute (even if you work in the office and not the classroom) – visit an Apple Store and show proof of where you work such as a payslip or call 0800 048 0408.

3. Parents of students – visit an Apple Store and show your child's student ID or acceptance letter.

Which Apple products can you get?

You can get up to 10% off Mac products and up to 8% off iPads. There isn't a discount on iPhones and they aren't eligible for the AirPods offer.

We did some number crunching on four student discount examples on Thu 22 Jul:

| | | | |
| --- | --- | --- | --- |
| Product | Apple Education price | Discount | Next cheapest |
| iPad Air 10.9-inch, 64GB, WiFi | £535.20 (norm £579) | 8% | £539.97 at Amazon. £556 at Currys, John Lewis |
| iPad Pro 11inch, 128GB, WiFi | £711.60 (norm £749) | 5% | £733.97 at Amazon. £735 at AO.com |
| Macbook Air 13-inch, 256GB | £898.80 (norm £999) | 10% | £893 at John Lewis and Currys. £898 at Amazon |
| Macbook Pro 13-inch, 256GB | £1,168.80 (norm £1,299) | 10% | £1,167 at Amazon. £1167.87 at Currys and John Lewis |


As you can see with the education discount, Apple is currently cheapest for most products, but not all – though we haven't factored in the added value of the 'free' AirPods. Prices are constantly changing so do your own checks and look out for discounts at other retailers.


Free AirPods earphones when buying a Mac or iPad

If you buy certain products through the Apple and Education scheme until Mon 11 Oct, you can get a discount of £159 on AirPods wireless earphones. If you just choose the most basic model of AirPods, the discount would mean you'd get these for free.

If you're buying the following products, you're eligible for the discount:

iPad Air
iPad Pro
MacBook Air
MacBook Pro
Mac mini
iMac

The table below shows you how much you'd then pay for each type of AirPods:

| | | | |
| --- | --- | --- | --- |
| AirPods | Price | Discount | How much they'd cost you |
| AirPods with Charging Case | £159 | £159 | Free |
| AirPods with Wireless Charging Case | £199 | £159 | £40 |
| AirPods Pro | £249 | £159 | £90 |


Once you've selected an eligible Apple product, choose your AirPods (or opt to not receive AirPods at all) and this will be added to your 'bag'. If you don't actually want the AirPods, you could sell them to make a bigger saving. See our guide on selling or trading in unwanted items.

Of course, it's not worth buying a Mac or iPad just for the AirPods as much cheaper non-Apple alternatives are available, which could save you more than the cost of the AirPods at full-price.

Not a student, teacher or other education worker?

Provided you know someone who's studying at uni or working at a school, college or uni, you can in theory get the discount if that person's willing to go and buy the goods for you. As far as we can see, this isn't a breach of the terms and conditions. Of course, you'll have to decide whether it's morally okay – as this is a scheme designed specifically for people in education.

For all the latest deals, guides and loopholes simply sign up today – it's spam-free!

If you want to try Apple TV+ (its online video streaming service, designed to rival Netflix and Amazon Prime Video), you can bag a seven-day free trial if you've a valid Apple ID. Simply log in with your Apple ID and sign up for the free trial via iTunes, Apple's website or the Apple TV app on your Apple device.

Warning: After the trial, you'll automatically be charged £4.99 every month until you cancel. So if you don't want to pay, remember to cancel the subscription before the seven days are up.

Get it free for a YEAR… if you've bought a new Apple device

If you've bought a new iPhone, iPad, iPod Touch, Apple TV box or Mac computer, you are eligible to get a whole year's Apple TV+ for free. You need to have bought the device directly from Apple or an authorised Apple reseller to get the deal. To claim, simply log onto the Apple TV app with your Apple ID, and the offer should appear.

In 2017, Apple made all of its iWork programs free to download for all iMac, MacBook and iPhone/iPad users. Previously, you had to have bought a device recently.

See Free iWork apps for more info and download links.

What is iWork?

iWork is Apple's answer to the Microsoft Office suite of work programs, but created specifically for Mac computers and iOS devices. The package consists of three programs:

Pages (for documents, like Microsoft Word)
Numbers (for spreadsheets, like Microsoft Excel)
Keynote (for presentations, like Microsoft Powerpoint)

If you've never used the iTunes streaming service Apple Music*, you can try it free for the first three months (normally £9.99 per month). Simply log in with your Apple ID and sign up* for the free trial in iTunes or via the Apple Music app on your Apple device.

Warning: After the trial, you'll automatically be charged £9.99 per month every month until you cancel. So if you don't want to pay, remember to cancel before the three months are up.
Latest Expired Deals
Cheapest Apple AirPods Black Friday deals

Eg, £124 AirPods, £157 AirPods with wireless charging case, £198 AirPods Pro

If you're after a pair of Apple's popular wireless headphones, we've rounded up the cheapest places to buy them this Black Friday.

Here's what we found at 8.30am on Fri 27 Nov:


Important: Don't allow yourself to be taken in by the hype around Black Friday and be sucked into buying something you don't need or can't afford. Always do your own price comparisons to ensure you are getting the best deal possible – don't just take a retailer's word for it.

Apple 'free' gift card with purchase

Up to £120 when you buy a MacBook, iMac, iPhone, AirPods etc

Just as we predicted, Apple* is dishing out 'free' Apple gift cards with purchases of some items such as MacBook computers, iPads, iPhones, Airpods and Apple Watches between Black Friday (27 Nov) and Cyber Monday (30 Nov). Apple ran a similar offer last year, but the maximum voucher value was £160 whereas it's £120 this time.


Note: Apple is rarely if ever the cheapest place to buy Apple products, so the bonus here is negligible compared with how much you might save shopping elsewhere. However, if you're going to buy direct from Apple anyway, doing it while this offer's on could still save you in the long run.

Apple's Black Friday 2020 deal:

£20 gift card

AirPods with charging case, £159
AirPods with wireless charging case, £199
Apple Watch Series 3, from £199
AirPods Pro, £249


£40 gift card

Beats (selected models), from £129.95
Apple TV HD, £149
Apple TV 4K, from £179
iPad mini, from £399
iPhone SE, from £399
iPhone XR, from £499
iPhone 11, from £599


MacBook Pro (13-inch, 2020, Two Thunderbolt 3 ports), Apple Store locations only, subject to availability
MacBook Air (Retina, 13-inch, 2020), Apple Store locations only, subject to availability


£80 gift card

HomePod, £279
iPad Pro 11-inch, from £769
iPad Pro 12.9-inch, from £969


£120 gift card

iMac 21.5-inch LED-backlit display, from £1,099
MacBook Pro 16-inch, from £2,399


Is the deal any good?

Apple's Black Friday offer isn't a bad deal as such, but it's only really worth it if you want to buy direct and know you'll definitely buy direct from Apple again (Apple's gift cards have no expiry date). Though of course, you can often make an upfront saving instead by purchasing Apple products cheaper elsewhere.

One of this year's most coveted Apple products is its AirPods, for example...

Here are the strongest AirPods deals we found on Fri 27 Nov:

Important: Don't allow yourself to get caught up in the Black Friday hype, and only ever buy what you need and can afford. Always do your own price comparisons to ensure you've found the best deal – don't just take a retailer's word for it.

The following are not eligible for the offer: refurbished products, open-box returns and end-of-life products (except 13-inch MacBook Air 2020 with retina display and 13-inch MacBook Pro 2020 with two Thunderbolt 3 ports, in Apple Store locations only).

For comparison, here is last year's offer:

£20 gift card

Apple TV HD, from £149
Airpods with charging case, £159
Apple TV 4K, from £179
Airpods with wireless charging case, £199
Apple Watch Series 3, from £199


£40 gift card

Powerbeats3 wireless earphones, from £169.95

Beats Solo3 wireless headphones, from £179.95
Powerbeats Pro totally wireless earphones, from £219.95

HomePod, from £279
iPad mini, from £399
iPad Air, from £479
iPhone 8, from £479, or £409 with trade-in
iPhone XR, from £629, or £479 with trade-in


£80 gift card

Beats Studio3 wireless headphones, from £299.95

iPad Pro, from £769
MacBook Air, from £1,099


£160 gift card

iMac, from £1,049
13-inch MacBook Pro, from £1,299
iMac Pro, from £4,899