TikTok Shop – how to shop safely
Watch out for scams, beware of fakes, and when to find a bargain
In 2021, TikTok launched its e-commerce platform TikTok Shop – a similar marketplace to eBay or Etsy. There are seemingly millions of bargains on TikTok Shop... but watch out, policing is limited and you can't rely on all the sellers to be legit. We'll show you how to find the bargains and avoid duds and scams.
What is TikTok Shop and how does it work?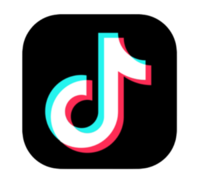 It's an e-commerce platform, exclusive to the free TikTok app, where you can buy a range of products such as make-up, clothes, and tech.
Products are sold by third-party sellers, not TikTok itself.


Sellers are usually individuals, though brands such as Lookfantastic, I Saw It First, and HarperCollins are also on there.


Items sold on TikTok Shop should be brand-new. Individual private sellers tend to get their stock from wholesalers, or from drop-shippers, though sometimes they'll sell hand-made items too, such as baked goods, hair oil... and even slime.


Discount vouchers and flash sales are regularly available, so you can bag a bargain. But it won't always be the cheapest place to buy – see our TikTok Shop need-to-knows below.

How do I buy something on TikTok Shop?
The main way is to use the search bar and type in what you're looking to buy. As an example, we searched for sunglasses.
A range of videos and products tagged with your chosen search will come up. Click on the "Shop" tab at the top and you'll be able to browse the products available.
Have we missed anything? This is the first iteration of this guide. Let us know if there are any tips we've missed, and tell us about your experience of TikTok Shop in the MSE Forum.
For all the latest guides, deals and loopholes, simply sign up today – it's spam-free!
TikTok Shop need-to-knows
When it pays to shop on TikTok
Generally you'll want to look out for short-lived promotions, as it often makes TikTok Shop the cheapest place to buy – though as we warn above, do your research on the product AND the seller to be as sure as you can be that it's legit.
We've seen positive reviews from MoneySavers who've used TikTok shop, but mixed feedback when it comes to delivery times.
We decided to buy the viral 'TikTok toilet roll' to assess the process.
We initially price checked, and although the same product is sold on Amazon, TikTok Shop was indeed cheaper. We added it to our basket, redeemed available voucher codes (which automatically appear on your account), and that was that. Delivery was supposed to take five to seven days, but was delivered to us fully tracked in four.
Tips to shop safely on TikTok Shop
As TikTok Shop is a relatively new shopping channel, it's important to be careful when buying from it. Below are our tips to shop safely.
For all the latest guides, deals and loopholes, simply sign up today – it's spam-free!
Have your say in our forum!