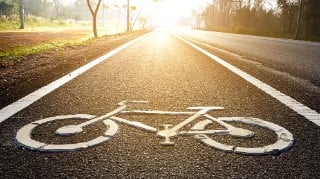 MoneySaving Tips for Cyclists
How to buy a cheap bike, cycle hire schemes & more
Cycling is hugely popular for getting about and staying fit, and can often be MoneySaving too. As demand for bikes is particularly high at the moment – partly because official advice is still to avoid public transport where possible – we've pulled together some tips on how to buy, hire or take care of a bike.
This is the first incarnation of this guide. National sports body British Cycling and national charity Cycling UK have kindly reviewed it to ensure it's safe and accurate. Please give us feedback and share your own tips in the MoneySaving for cyclists forum thread.

How to save money on buying a bike
As bikes are in high demand due to the current coronavirus situation, you may struggle to find the exact model you're looking for (if that's the case, hiring a bike may be a good short-term option).
However, these tips should help you save once the bike you want is available...
Cheap ways to hire a bike short-term, eg, from 30 mins to 24 hours
Hiring a bike by the minute or hour can be a good option if you're only going to ride one occasionally, or just need something temporary. In certain cities there are major schemes running that can be cheap if done right. Though check in your area, as there may be options not covered below.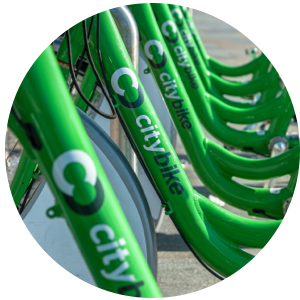 Bike hire in Lincoln, Liverpool, London & Nottingham

There are cycle hire schemes in a number of UK cities – they're supported by electric-bike company Freebike, though often go by different names depending on the city (see below). Some only offer e-bikes; others offer pedal bikes as well.
Locations: Lincoln (Hirebike), Liverpool (Citybike), London (Freebike), Nottingham (Citycard Cycles)
How does it work? Each scheme is different, so use the links above to see how it works in your city. For example, in London and Lincoln, you'll need to download an app to unlock and use a bike. In Liverpool and Nottingham, you sign up via the webpage and will be sent a PIN via text message to enter on the bike-dock terminal, and unlock a bike.
How much does it cost? This also varies by location. For instance, in London, the first 30 minutes is free. For e-bikes, you then pay £1 for every 10 minutes. For pedal bikes it's 50p for every 10 minutes. In Nottingham you pay £1/hour, capped at £4 a day. See the links above for details of the other schemes.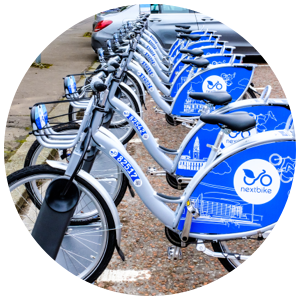 Nextbike – Belfast, Cardiff, Glasgow & Stirling

Nextbike operates cycle hire schemes in some UK cities and over 20 other countries worldwide. It's known as 'Belfast Bikes' in Belfast, but you'll still need the Nextbike app to unlock bikes.
Locations: Belfast, Cardiff, Glasgow and Stirling
How does it work? Download the Nextbike app (available for iPhone and Android) and create an account. Use the links above to find a bike station near you, then you can unlock a bike by scanning its QR code via the app, or entering its number. You'll receive a code to enter on the bike computer to unlock it.
How much does it cost? This varies by location. For example, in Cardiff and Stirling it's £1 for every 30 minutes, up to a max of £10 a day. There are also membership options, which could work out cheaper if you're a regular user.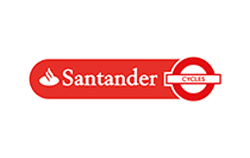 Santander Cycles – London, Milton Keynes & Swansea

Originally known officially as 'Barclays bikes' (and you'll still occasionally hear their old nickname 'Boris bikes'), these are popular for cycling around London, but can also be found elsewhere in the UK.
Locations: London, Milton Keynes and Swansea
How does it work? There's no need to book – you can hire a bike, ride it, then return it to any docking station within 24 hours. You can go to any docking station with your bank card and touch the terminal screen to get started – use the location links above to find your nearest.
If you're in London, MSE Petar recommends the Santander Cycles app (free for iPhone and Android). This lets you get 'release codes' sent to your phone so you can hire your bike quicker, plus you can see live bike and docking availability.
How much does it cost? Prices are different in each city. In London, you can pay £2 and get unlimited short rides up to 30 minutes each, within a 24-hour period. For longer journeys, you pay £2 for each additional 30 minutes. There's also an annual membership to consider if you use it regularly enough (and students can save 25% via Unidays).

Be careful though – you can be charged up to £300 if you damage the bike or don't return it. See Milton Keynes pricing and Swansea pricing for details of hiring outside London.
NHS staff get free 24-hour access in London, including all journeys under 30 minutes. Transport for London is currently waiving the £2/day fee for NHS workers in London. It says you'll need to ask your NHS comms team for more information, and to get an access code.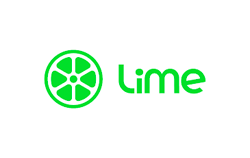 Lime bikes – London & Milton Keynes only

Lime is an app for hiring 'electric-assist' bikes – with these, you get a bit of help with your pedalling. They're a bit more expensive than Santander Cycles, but could be handy if you've a longer journey planned.
Locations: London and Milton Keynes
How does it work? You need the Lime app (free for iPhone and Android). Use it to find a Lime bike and unlock it using its QR code or number, then drop it off at a 'LimeHub' when you're done.
How much does it cost? £1 to unlock a bike, then 15p/minute (so £10 to hire it for an hour). Make sure you don't get caught out by zone restrictions – there are strict rules about where you can leave the bike, otherwise you can get stung with a fine.
Looking after your bike & staying safe
It's important to keep your bicycle in good condition, and to stay safe and visible when you're out on the road. This isn't an area where saving money is the most important factor, so make sure you get everything you need. Here are some top tips, including free video tutorials to teach you how to look after your bike.
Join the MSE Forum Discussion
Week of the 23 September 2020
For all the latest deals, guides and loopholes, join the 12m MoneySavers who get it now