Bicycle Insurance
Get cheap cover for your bike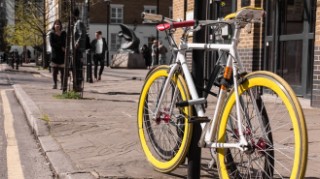 If you cycle, you don't always need bike insurance – but lack of cover could put a nasty spoke in your wheel if the worst happened. With more than 100,000 bicycles stolen every year, we help you decide if you should get insured or ride without a financial helmet.
Whether you're a weekend enthusiast or you pedal to work, ride to keep fit or take part in races, we've the answers, including top-pick bicycle insurance policies and how to bolster your home insurance to add a bike to it. Seeking motorbike cover instead? See our Motorbike Insurance guide.
Bicycle insurance explained: The four need-to-knows
You can get bicycle insurance via your home insurance or via specialist cover. These 'need-to-knows' should help you decide which to do.

The big question: Should you pay for extra bicycle insurance?

Most people probably have some sort of cover via their home contents insurance policy. So you need to decide whether that's enough or whether to extend that cover (which may be from scratch if you've nothing) by bolstering your home insurance, or whether to buy a specialist bicycle insurance policy.
If you choose to pay extra, we've best-buy tips in the section below.
It depends on your attitude to risk. If you rarely lose or damage things, and you'd get little after a claim and paying the excess, you've less need. If you spend £1,000s, consider specialist cover as home insurance probably won't protect it.
Let's give you two scenarios to think about:

Your bike is worth £250 and you pay £40 a year to insure it via a specialist policy. If the excess is £100, you'd only get £150 as a monetary value back in a claim in year one, but as you've spent £40 you're only getting a net £110 back. If you didn't insure it for three years and didn't make a claim, you're better off anyway.

You've a £3,000 bike, and spend £220 a year on insurance. If the excess is £100 you'd get £2,900 as a monetary value back in a claim in year one, but as you've spent £220 you're getting a net £2,680 back.
Yet to buy a bike and don't want extra cover? At least buy it on a credit card with purchase protection
Many credit cards offer a purchase protection system, meaning if you buy goods on the card and they're lost or stolen within a set time – usually about 90 days – you can get the money back from the credit card company.
So use the card in your wallet that gives the best level of protection (or get a new one; see our Top 0% Credit Cards guide), though if you fail to pay the balance off in full at the end of the month you'll pay interest.
Just by paying on credit card you'll get protection under Section 75 of the Consumer Credit Act. This is far from a substitute for insurance but means if the bike's damaged when you get it, or you order and pay for it and it never arrives, and the retailer won't help, the card firm has to give you your money back.
Martin's bike theft purchase protection tale:
A few years ago, I had my month-old bike stolen. So having been to buy a new one to get to work, I cycled to the police station to get a crime number so I could claim on my purchase protection. This second bike, which was chained to the cop shop railings and D-locked round the wheels, was stolen too. So I walked straight back inside, reported that too – and thankfully it paid out twice.
- Martin Lewis, MSE founder & chair
How to bolster your home insurance
Almost all insurance policies cover cheap and mid-range bikes in your home anyway (though check before assuming you're covered), so the question for most is whether to pay extra to cover your bike outside your home.
If that's your choice, here are the two steps to take.
Step 1. Find out how much it costs to cover your bike outside your home on your home contents policy. Depending on your insurer, the add-on can just cover your bike or all valuables outside your home (incl a bike, laptop, jewellery, handbag and more).

The cost of adding cover for all valuables can vary massively depending on what you want to cover, from £10 to £100s. Prices similarly differ if just adding a bike, though it's usually much cheaper, from £10 to £100 for a £1,000 bike.

Step 2. Get a quote for a new insurance policy altogether. You may need to do this if your bike is too expensive for your current insurer, if your insurer may become expensive once you've made an alteration, or if it may have been expensive to start with. See our full home insurance cost-cutting system to find out how to get a better deal.
Once you know the cost of a cheap new policy or extending your current one, choose the best of the two.
Comparison sites to try for bicycle insurance policies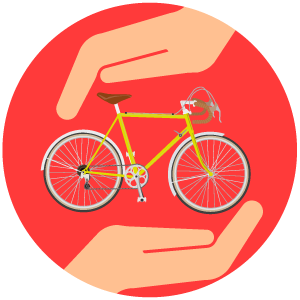 If you are looking for a bicycle insurance policy - and not are not fussed with the add-ons of racing cover, the first option is use comparison sites to find the cheapest insurance.
Comparison sites zip your details to a number of insurer and broker websites to find the cheapest quotes. It features some insurers that have not made it into our best buys so it's worthwhile to check the policy, conditions and excess meet your needs.

For a wide selection of insurers, then it's worth doing a check using the following comparison sites -
Please give us feedback on these comparison sites, and if they worked for you..
Top-pick specialist bicycle insurance policies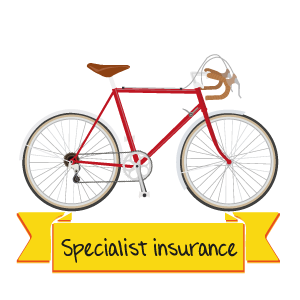 If a comparsion site doesn't work for you, we've picked policies with low-ish excesses and we've tried to balance getting the cheapest deal with policies that actually provide decent cover (eg, many below provide cover while racing, which is popular among enthusiasts).
Our top picks are for bikes worth £1,500, £3,000 and £4,000 for owners based in London and Manchester. The prices should apply to much of the UK, though there may be some regional variation so it's worth checking.
Top picks for bicycles valued at £1,500
POLICY

Price/yr
Excess
Lock Required
Personal Accident?
Public Liability
Cover When Racing?
Race Fee Cancellation
Bicy
£99
Up to £150
Silver
Yes
£1m
No
No
Velosure
£112
Up to £75
Bronze
Yes
£2m
Yes
No
Bikmo (Plus)
£121
Up to £150
Silver
Yes
£2m
No
No

Correct as of May 2019.
POLICY

Price/yr
Excess
Lock Required
Personal Accident?
Public Liability
Cover When Racing?
Race Fee Cancellation
Bikmo (Plus)
£216
Up to £300
Gold
Yes
£2m
No
No
Velosure
£237
Up to £150
Gold
Yes
£2m
Yes
No
Yellow Jersey (Ultimate)
£250
£100
Gold
Yes
£2m
Yes
Up to £500

Correct as of May 2019.
POLICY

Price/yr
Excess
Lock Required
Personal Accident?
Public Liability
Cover When Racing?
Race Fee Cancellation
Velosure
£276
£200
Gold
Yes
£2m
Yes
No
Bikmo (Plus)
£296
Up to £400
Gold
Yes
£2m
No
No
Yellow Jersey (Ultimate)
£317
£100
Gold
Yes
£2m
Yes
Up to £500

Correct as of May 2019.
Can't find a decent policy at a good price? Other options to try
We checked dozens of policies to whittle down the list above and the providers should work for most, but not for everyone.
Where they may not be best is if you don't fit what insurers consider to be 'standard'. This can include:
If you've made a previous bike insurance claim.
If you live in an area where prices are higher than those listed above.
If you want cover for a long trip overseas.
If you have a disability which means you won't get the same level of cover as above.
If you want a cheaper, more basic policy.
Policies that didn't make the cut aren't necessarily bad value but may have had a high excess or don't cover races. They may still be best for some, so we've listed those to try below. But carefully check the terms such as excess, lock requirements, limits if stored in a communal area and anything else important to you before buying.
Cycleguard* | Eversure* | Wiggle

If that doesn't help, you could try a broker, via the British Insurance Brokers' Association broker search; though be aware not all will be specialists in bicycle insurance.
How to claim on your bike insurance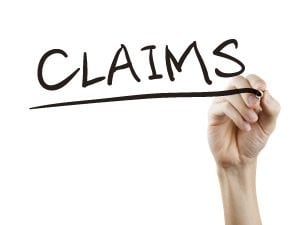 Claiming on your bike insurance shouldn't be daunting and – if you understand the terms and excesses on your policy – you shouldn't be in for any nasty shocks. Follow these three simple steps in the event you need to claim.
If it's a theft, notify the police quickly

If your bike's stolen, you'll need to get a crime reference number to make a successful claim on a home or specialist policy. Report the incident to the police as soon as you can – you often have to do it within 24 hours – to make sure your claim doesn't hit the skids.

Submit your claim as soon as possible

Contact your insurer as soon as you can to avoid any administrative hold-ups; if it's a complex claim, it may take a while to be processed, so the sooner you start the better.

If you're claiming for accessories as well as for a bike, you'll need the receipts as proof of loss. For those who buy all their accessories at the same time they buy the bike, this won't be a problem. But if you buy them over a short period from various retailers, make sure you hold on to the receipts.
What to do if something goes wrong
First, you need to complain to your insurance company directly. If it doesn't respond, or if you don't like what it says, then you don't need to just take it.
You can escalate your complaint to the free Financial Ombudsman. The ombudsman is an independent adjudicator which will make the final decision on a claim if you are locked in a dispute with your insurer. For more on how to make a complaint, read our Financial Rights guide.
Get Our Free Money Tips Email!
For all the latest deals, guides and loopholes - join the 12m who get it. Don't miss out
Join the MSE Forum Discussion