Secret Hotels
How to uncover bargain rates for top hotels
Get Our Free Money Tips Email!
For all the latest deals, guides and loopholes - join the 12m who get it. Don't miss out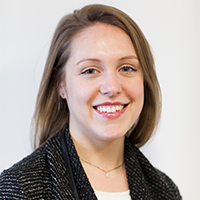 Sally | Edited by Steve N
Updated April 2018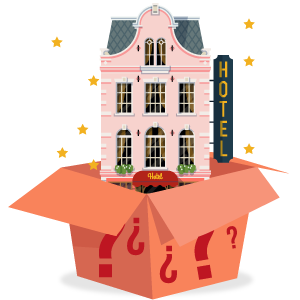 If you want to stay in a first-rate hotel but pay far less, you can opt for an unnamed hotel at a super-hot discount price. A host of sites including Lastminute.com, Hotwire and Priceline let you book 'secret hotels' – the catch being that you won't know exactly where you're staying till you've paid.
Yet using the wonder of the internet and a little trickery, it's possible to play detective and uncover 5* hotels at 3* prices BEFORE you book. This step-by-step guide explains how...
In this guide...
Five secret hotel need-to-knows
Before you starting hunting for secret hotels, here are the key points to understand:
Secret hotels can save you £100s

Hotel rooms aren't sold at the same price everywhere – the same room on the same day can cost £200 via one seller and £100 elsewhere. Hotels would rather fill beds than leave them empty, so they flog unused rooms via secret-hotel sites to get rid of 'em without cannibalising their usual customer base, who'd either get annoyed or book the super-cheap deals themselves.

To book a secret hotel room, you simply go to one of the sites which sells rooms in unnamed hotels – Lastminute.com, Hotwire and Priceline are the big ones covered in this guide. We've full step-by-step help for these below, though others such as Late Rooms, SuperBreak and Hotel Direct do it too. Then:

You specify a location and choose a star level.

It'll give you a list of potential hotels to choose from.

Once you book, you'll be sent an email confirming where you're staying.

Crucially, booking a hotel room while it's 'secret' can slash £100s off the price (though always check). For example, one MoneySaver using Priceline bagged a luxury week in NYC staying at the Times Square Sheraton for £330 rather than the advertised £1,200. And here's some more inspiration...

I booked the 5* Grange St. Paul's Hotel in London for £109 (rack rate [ie, normal price] £215). OH YEAH BABY. - lukeyz2

I booked the Hilton London Paddington for £69 for a double room. I had a look on the Hilton website and the equivalent cost would be £205 – bargain! - carolinehulse84

You can identify secret hotels BEFORE you book

The concept of secret-hotel sites can be a little unnerving – and handing over cash without knowing the exact location of where you're staying understandably puts some off. The key, though, is to play detective and try to identify the hotel in question before you book.

The very simplest way to do this is with good ol' Google. When you book a secret hotel you're not flying completely blind. Simply click through to get a description of the hotel – copying and pasting this into Google may instantly reveal all.

If not, there are cleverer ways to work it out – see below for step-by-step guides to Lastminute.com and Hotwire. Priceline works slightly differently, but while you can't easily identify the exact hotel, you can narrow it down – see how below.

Remember, the secret hotels 'system' isn't failsafe – and once you book, there's no backing out

While this guide can help you often discover the identity of secret hotels before you book, there are no guarantees. Ultimately secret hotels are discounted because you (supposedly) don't know the exact location of the hotel you're paying for. It's a trade-off, and the reason you're getting the room at a much cheaper price.

Crucially, with all the top pick sites listed in this guide, once you've booked and paid for your room there's no backing out and you can't get a refund, so you're committed. If you don't want to take a risk – or think your plans may change and you need flexibility – a secret hotel may not be the right option.

Watch out – taxes and additional charges aren't always included

If you're booking a UK secret hotel, this isn't so much of a problem. But for worldwide hotels, there are often daily city taxes, or additional daily charges, that aren't included in the price.

Sometimes these extra charges will only pop up as you book, so you've still time to cancel – in some cases, the first time you'll find out the true figure is at the hotel. See the Revealed: Hidden hotel charges MSE News story for more.

With the secret hotels sites featured in this guide, it's a mixed picture:

On Hotwire, all taxes and fees ARE included in the price you pay when booking.

On Lastminute.com and Priceline, additional taxes often apply – these should be detailed before you book.

Secret hotels aren't always cheaper, so double-check it's REALLY a bargain

As the examples above show, booking a secret hotel can slash the cost of a top-class room – but don't assume it's necessarily cheaper.

Benchmark typical hotel prices using comparison sites such as Trivago*, TravelSupermarket* or TripAdvisor* (see our Cheap Hotels guide for a full how-to).

Then if the price you're quoted for a secret hotel comes out at more than that, it could be the 'bargain' you're being offered is anything but. Even better, if you've identified the hotel in question check the exact price.

Don't forget to check the price booking directly with the hotel either – in some cases that's the cheapest way, particularly if you can haggle.

The top secret-hotel websites – and how to crack their code

We've broken down our top picks and given a full how-to to make the most of them. This isn't an exhaustive list though – some other sites such as Late Rooms, SuperBreak and Hotel Direct also offer secret hotels, though mainly limited to the UK.

Let us know if any of the sites listed here have worked for you in the individual forum threads in each of the boxes below, or if you've other tips, please post in the forum.