Secret hotels
How to uncover bargain rates for top hotels
If you want to stay in a first-rate hotel but pay far less, you can opt for an unnamed 'secret' hotel at a super-hot discount price – the catch being that you won't know exactly where you're staying till you've paid. Yet using the wonder of the internet, it's possible to play detective and uncover 5* hotels at 3* prices BEFORE you book.
For all the latest guides, deals and loopholes simply sign up today – it's spam-free!
Five secret hotel need-to-knows
Before you starting hunting for secret hotels, here are the key points to understand:
Hotel rooms aren't sold at the same price everywhere – the same room on the same day can cost £200 via one seller and £100 elsewhere. Hotels would rather fill beds than leave them empty, so they flog unused rooms via secret-hotel sites to get rid of 'em without cannibalising their usual customer base, who'd either get annoyed or book the super-cheap deals themselves.

To book a secret hotel room, you simply go to one of the sites which sells rooms in unnamed hotels – Lastminute.com, Hotwire and Priceline are the big ones covered in this guide. We've full step-by-step help for these below, though Hotel Direct does it too. Then:

You specify a location and choose a star level.

It'll give you a list of potential hotels to choose from.

Once you book, you'll be sent an email confirming where you're staying.

Crucially, booking a hotel room while it's 'secret' can slash £100s off the price (though always check). For example, one MoneySaver using Priceline bagged a luxury week in NYC staying at the Times Square Sheraton for £330 rather than the advertised £1,200. And here's some more inspiration...

I booked the 5* Grange St. Paul's Hotel in London for £109 (rack rate [ie, normal price] £215). OH YEAH BABY.
- lukeyz2

I booked the Hilton London Paddington for £69 for a double room. I had a look on the Hilton website and the equivalent cost would be £205 – bargain!
- carolinehulse84

The concept of secret-hotel sites can be a little unnerving – and handing over cash without knowing the exact location of where you're staying understandably puts some off. The key, though, is to play detective and try to identify the hotel in question before you book.

The very simplest way to do this is with good ol' Google. When you book a secret hotel you're not flying completely blind. Simply click through to get a description of the hotel – copying and pasting this into Google may instantly reveal all.

If not, there are cleverer ways to try and work it out – see below for step-by-step guides to Lastminute.com and Hotwire. Priceline works slightly differently, but while you can't easily identify the exact hotel, you can narrow it down – see how below.

It's worth noting, however, that these days sites seem to be much less generous with their clues than they were previously, so you may find it harder to crack the code.

While this guide can help you often discover the identity of secret hotels before you book, there are no guarantees. Ultimately secret hotels are discounted because you (supposedly) don't know the exact location of the hotel you're paying for. It's a trade-off, and the reason you're getting the room at a much cheaper price.

Crucially, with all the top pick sites listed in this guide, once you've booked and paid for your room there's no backing out and you can't get a refund, so you're committed. If you don't want to take a risk – or think your plans may change and you need flexibility – a secret hotel may not be the right option.

If you're booking a UK secret hotel, this isn't so much of a problem. But for worldwide hotels, there are often daily city taxes, or additional daily charges, that aren't included in the price.

Sometimes these extra charges will only pop up as you book, so you've still time to cancel – in some cases, the first time you'll find out the true figure is at the hotel. See the Revealed: Hidden hotel charges MSE News story for more.

With the secret hotels sites featured in this guide, it's a mixed picture:

On Hotwire, all taxes and fees ARE included in the price you pay when booking.

On Lastminute.com and Priceline, additional taxes often apply – these should be detailed before you book.

As the examples above show, booking a secret hotel can slash the cost of a top-class room – but don't assume it's necessarily cheaper.

Benchmark typical hotel prices using comparison sites such as Skyscanner*, Kayak* or TripAdvisor* (see our Cheap Hotels guide for a full how-to).

Then if the price you're quoted for a secret hotel comes out at more than that, it could be the 'bargain' you're being offered is anything but. Even better, if you've identified the hotel in question check the exact price.

Don't forget to check the price booking directly with the hotel either – in some cases that's the cheapest way, particularly if you can haggle.
For all the latest guides, deals and loopholes simply sign up today – it's spam-free!
The top secret-hotel websites – and how to try and crack their code
We've broken down our top picks and given a full how-to to make the most of them. This isn't an exhaustive list though – some other sites such as Hotel Direct also offer secret hotels, though mainly limited to the UK.
Let us know if any of the sites listed here have worked for you in the individual forum threads in each of the boxes below, or if you've other tips, please post in the forum.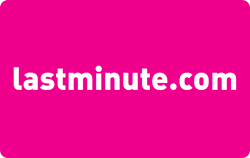 The most well known for secret bargains is the secret hotels section at Lastminute.com*. It has deals on up to five-star hotels worldwide, and is particularly strong in London.
It's worth noting it used to be easier to uncover the identity of Lastminute.com's secret hotels by matching the number of TripAdvisor reviews, but this no longer seems to work, so you in turn may have to up your Sherlock skills.
How to try and uncover them
Step 1: Cut and paste key bits of the description into Google. For example, we found a four-star hotel near Covent Garden. The description said it was close to the iconic British Museum and within walking distance of Oxford Street. It was contemporary style, with rooms fitted with air conditioning and flat-screen TVs.

That was enough for Google to pull up several results relating to the Doubletree by Hilton, West End. MoneySaver witchypoo had also been allocated that hotel after booking a secret room with the exact same description.

Step 2: Double-check by matching the map. Lastminute.com will display a map, outlining the zone your hotel is in. Check the hotel you're hoping for is located within that zone.

Step 3: Still struggling? Use the MSE forum or special 'reveal sites'. Secret-hotel pros on our forum can usually track 'em down in seconds – ask in the Top Secret-Hotels Revealed or London Hotels Revealed threads. Alternatively, check out specialist sites such as Secret Hotels Revealed – they're not perfect, though, so only use 'em to corroborate what you've already found.

Step 4: Once you know the hotel, check the saving before you book. Use comparison sites and check directly with the hotel to see how much you're really saving, or whether you can get the same hotel for less elsewhere. So the Doubletree by Hilton West End was £68/night as a secret hotel, but £168/night at its cheapest via comparison sites.
Share your tips and successes with others in the Lastminute.com hotels forum thread.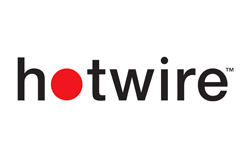 Secret-hotel booking website Hotwire* has helped MoneySavers bag Vegas's five-star Venetian for £66 (normally about £150), the Westin New Jersey for £50 (usually from £153), the Hilton Doubletree NYC for £79 (£172) and many more. It also flogs mystery rooms in UK cities.
But the hotels aren't as top secret as they first appear – you can cheat by matching Hotwire's secret hotels to its non-secret rooms.

While huge savings are possible, remember, this is never 100% guaranteed and can go wrong if two hotels have the same facilities. Plus secret hotels may not feature in the 'normal hotels' list and vice versa, so it can be hard to ID them – only do this if you are flexible.

Recent feedback for Hotwire hasn't been too hot judging by its Twitter feed and rating on review website Trustpilot, with some issues reported with customer service. But as some do get good deals via it, we've included it.

Do let us know how you get on in the forum.
How to try and uncover them

Step 1: Find secret hotels. Go to Hotwire* and search for a city and date to see its 'hot rates'. It tells you the hotel's star rating, area of the city and amenities, but not the name. The area map shows exactly which bits of the city the area covers.


Step 2: Check Hotwire's normal, revealed hotels. Open a new browser window, search for the same dates and click 'standard rate' (near the top). IMPORTANT: You can only see standard rate hotels when the currency is set to US dollars – so if it's set by default to pounds or any other currency, you'll need to change it.


Step 3: Narrow down the hotel by comparing them. In your browser showing normal hotels, select the correct number of stars on the left. Then zoom in on the standard hotel map until it matches the hot rate hotel's area map. Check which standard hotels in that area match the hot hotel's stars and amenities.


Step 4: Compare rates before you book. Once you've a hotel or shortlist, see if you can find it/them cheaper via hotel comparison sites. Also read hotel review site TripAdvisor* to see if you're happy to stay there.

Share your tips and successes with others in the Hotwire hotels forum thread.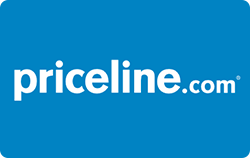 Priceline* isn't a traditional secret hotels site like the two above, but we've included it here as it also flogs posh hotel rooms at colossal discounts. Its big draw is a 'name your own' price function, though this doesn't work on every search. As it's a US site, it's particularly strong for US hotels.
When you do a search it will sometimes allow you to bid on a room in an area for a price you're willing to pay. It can then choose to accept or reject your bid.
How it works
Step 1: Select where you want to stay. Enter the city and dates, then select the tab at the top-right labelled 'Express Deals', then go to the left-hand bar and check if there's a 'Name Your Own Price' option.

Each city is carved into several zones – London, for example, could be broken down into areas including Notting Hill, Regent's Park and Chelsea. Select the zone or zones you want to stay in.

Step 2: Choose a hotel class. Priceline follows its own star rating system. You can't choose options like whether it's a king-size or double bed, or a smoking/non-smoking room. Once booked, you can email the hotel to request these, though they're not guaranteed. If two separate beds are crucial, Priceline's probably not for you.

Step 3: Pick a price. If you've been offered the option to bid, tell it how much you're willing to pay for a room per night. It gives a guide price based on the criteria you've selected. Of course the aim's to find the minimum acceptable price, so start low, then keep raising your bid till it's accepted. You'll need to enter your credit or debit card details to secure your bid and you can only bid once a day, unless you use our tips below to get around this.

Step 4: Wait to see if the bid's successful. If it is, it's a done deal. If it's not, you normally have to wait 24 hours to bid again (though there's a complex, fiddly, but devastatingly lucrative trick which allows you to get round this – see our full Priceline Hotel Bidding guide). If you don't win, you don't pay anything. Taxes are extra, but Priceline displays 'em before you pay.
How to (kind of) uncover them
Uncovering a secret hotel on Priceline is trickier, but you can use your chosen area and star rating to get an idea.
Let's say you want to go to New York and choose four-star hotels in the Grand Central Station zone. There are a limited number of four-star hotels in that area – when we looked, options included the Grand Hyatt, Renwick and Hilton Manhattan East. Now, we're not saying you'd be at one of these, but it gives you an idea.
It's also worth looking up what others have posted online, for clues. Go to TripAdvisor* and search for the city/place and the word Priceline, eg, 'San Francisco Priceline'. The search usually generates a list of Priceline bookers' reviews.
Share your tips and successes with others in the Priceline hotels forum thread.
Over to you... If you've your own tips and tricks or any big secret-hotel wins, share your story in the forum.
Have your say in our forum!