Train Delays
How to claim if it's late or cancelled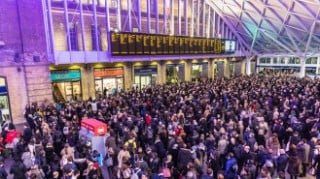 Leaves on the line, freezing tracks and signal failures are all too common on our railways, making train delays and cancellations an occupational hazard for many.
Incredibly, two-thirds of passengers don't claim for these disruptions, meaning millions of pounds are being left in the hands of the fat controllers. This guide shows you what your rights are and provides full help on how to get your money back.
Get Our Free Money Tips Email!
For all the latest deals, guides and loopholes - join the 12m who get it. Don't miss out
'I claimed £315 for a year's delays' – some inspiration before you begin
It can often be tempting to let train delays slide, but make no mistake – there can be big money in reclaiming, especially for frequently delayed commuters, who can rack up £100s in a year. Take Andy, for example, who tweeted us these pictures of two years' worth of claims. In 2015 he got £315 and he usually tops at least £250 annually.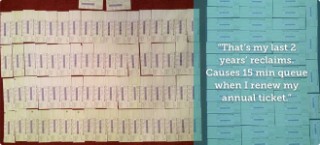 ... and they may pay out even if you're not entitled
Many have reported successfully claiming even when they're not strictly entitled to a refund – the Rail Delivery Group, which represents train companies, says firms often pay out even when they don't have to.
Some have also found that if they've had a particularly poor journey and submitted a complaint along with their delay, the amount they get has been upped or even doubled.
My train company doubled the amount of compensation after days of delays due to flooding, which was a nice surprise – and once I was sent a £50 voucher for a complaint that took months to be answered.
- MSE Megan
Train delay need-to-knows
The specific rules around train delays can appear baffling at first, especially because each individual train operator has its own refund policy (see a full list of train firms' polices below). But don't be put off – claiming's straightforward when you know how.
What's 'Delay Repay'? Throughout this guide we talk about 'Delay Repay' – the name by which the rail industry refers to the simplified compensation scheme which most firms now run. It means you can claim for delays of 30+ mins (or 15+ in some cases, or in one case even 2+) regardless of cause. See more on Delay Repay below.
Don't want to travel? Get a full refund
If, after you've bought your ticket, you find your journey is going to be delayed (by any amount of time) or cancelled, you can ask for a full refund if you don't want to travel.
It's important to note that so long as you're not travelling on a season ticket, this rule applies even if your train's delayed only by a couple of minutes and you decide not to travel. Point 30.1 of the National Rail Conditions of Travel says:
If the train you intended to use is cancelled, delayed, or your reservation will not be honoured, and you decide not to travel, you may return the unused ticket to the original retailer or train company from whom it was purchased, where you will be given a full refund with no administration fee being charged.
The rules are different for season ticket holders
Unfortunately with a season ticket you've fewer rights if your train's cancelled – you can't just decide not to travel and get a full refund. That's because your ticket isn't for a specific time and so it's assumed you'd be able to get on the next available train, though of course if you do that and end up being significantly delayed you can still claim. Check your train company's policy for full details.
A small number of companies, such as Chiltern Railways, which still operate the old-style passenger-charter compensation, may declare a "void day" in cases of serious disruption, which may mean you get a discount on your next season ticket.
If you booked your tickets on a third-party website, such as RedSpottedHanky, you'll need to send your tickets back to it. (You have to do this within a certain timeframe. Usually you have 28 days to send your claim in and it'll take up to a further 28 days to be processed, but check the policy of the train company in question.)

If you've used any part of the ticket, you'll get less back. Check with the individual company exactly how much you can reclaim.

Whether you're travelling on an advance, off-peak or anytime ticket, if a train you're due to travel on is cancelled or delayed and you decide not to travel, you can still get a refund. (The only exception is season tickets.)

Passengers stranded because of circumstances deemed to be within the control of a train company (see what that covers here) should be taken to their destination, or provided with overnight accommodation, by any train company in a position to help, if it reasonably can. Keep hold of receipts if you have to pay anything extra.

In practice, if a train isn't able to take passengers onto their destination, taxis are normally provided at no cost.

Almost certainly not. If your train's cancelled you'll be able to reclaim the cost of your train ticket. But if you choose to travel by another form of transport instead, the train company's highly unlikely to pick up the tab for that too.

The train company may however provide a 'rail replacement service' such as a bus or taxi, which you would not expect to pay for.

As a general rule, if you're stuck because of delays, always check with the train company what alternative transport or routes you can use for free to get to your destination.

If there are no problems with the trains and you simply decide not to travel because you've changed your plans – let's say you book tickets in advance for a day by the seaside and the weather's horrendous – you can sometimes get a refund, but it depends on your ticket. 'Super Advance' tickets, for example, are normally non-refundable in this situation.

Some train companies also charge a £10 admin fee for refunds when you choose not to travel (though this won't apply if the train was cancelled or delays meant you didn't get it).
How to claim in less than five minutes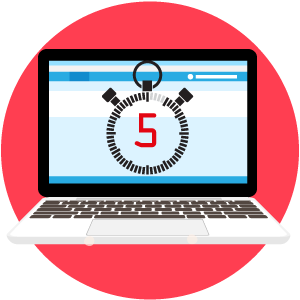 While the rules around refunds for train delays are complicated, submitting your claim is straightforward and quick to do. Just follow these five steps:
Look up the train company running the service and find out how much you can get back. (See below for individual firms' policies.)

Make a note of the delay and the reason for it (if you can't remember the length of the delay, use the Recent Train Times tool). Fill in the claim form – you can find it online or request one from the station or by phone.

Keep hold of your tickets – you'll need to scan them if applying online or post them to the train company.

Apply within the time limit of 28 days.

If you're rejected for compensation or a refund but still think you have a case, complain – see more on what to do if your claim's rejected, including going to the watchdog Transport Focus, below.
Most season ticket holders can claim for individual delays, but the rules vary and it's also worth checking if you can claim for continual delays. See season ticket rules.
Quick questions
Some train companies are starting to offer automatic compensation payments when you're delayed. c2c for example automatically pays smartcard holders for delays of between two and 29 minutes, while Virgin pays compensation to those who booked an advance ticket on its west coast route, via its website or app, for delays of 30 mins or more, without them having to ask.

More companies are due to start offering automatic compensation soon, but it's always worth checking the money paid matches what you were owed for a delay.

If you do lose your ticket, the next best thing is proof of purchase – preferably a receipt for the ticket. Failing that, you could try a booking number if you booked online or a credit card statement if you bought the ticket on plastic. There are no guarantees you'll be successful without the ticket, but according to rail regulator the Office of Rail and Road, virtually all train companies will accept alternative proof.

Just let the staff at the ticket barrier know that you need to keep your ticket to claim on it – if a ticket inspector hasn't done it already, they'll date-stamp it to show it's been used.

If it's a refund for a cancelled train, you should be able to get a refund at the station and it'll be paid back to you in the way you paid for it – so if you paid in cash, you'll get cash back. But if you want a refund for a delay, you'll need to apply for one and it'll take up to 28 days.

If you've not yet got your tickets and you're collecting them from the station, you'll still be able to claim. It might be your train has been cancelled and you don't bother picking up the tickets. Or it might have been delayed and you decide to drive instead. You'll be able to get a refund by using your booking reference.

It's a slightly different story if you buy tickets via a third-party website such as RedSpottedHanky or Trainline.

For delays, you'll need to contact the train company you travelled with. Though if your train was cancelled and you're after a refund for an unused ticket, go back to the third party you bought your ticket from. It will usually handle the refund for the unused ticket and you should get a full refund as you would if you'd gone to the train company directly (always check the small print).

You'll need to print and fill out a form from the relevant website and send this along with the original tickets. Watch out for admin fees though. RedSpottedHanky charges £10, while Trainline doesn't charge admin fees, but won't refund booking and card fees.

There are a number of apps out there which promise to help you claim for delays – but they often charge a monthly fee or take a cut of the compensation you receive.

They generally ask you to upload a picture of your ticket and add a few details so they can then fill in the train company's form for you.

Claiming for train delays is free and straightforward so you shouldn't need to use paid-for apps, but some say they find them useful as they streamline the process and help them get money back for delays they otherwise wouldn't bother to claim for. So you have to decide if you think they're worth it.

We currently have little feedback on train delay apps so please let us know what you think in the Train Delays forum thread if you decide to use one.
Get Our Free Money Tips Email!
For all the latest deals, guides and loopholes - join the 12m who get it.
Refund policies by train company
Click on each firm below to read its refund policy in full, including how much it offers for different kinds of tickets from single to season tickets. These policies may change from time to time, so always check – we last updated this list in June 2018.
Remember: there's no harm in asking for more compensation, especially if the consequences of the delay were severe. This is just the minimum each company offers.
Get Our Free Money Tips Email!
For all the latest deals, guides and loopholes - join the 12m who get it.
Claim rejected? What to do next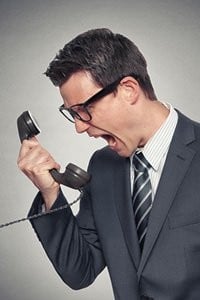 If you're unhappy with how your application for individual delay compensation has been handled, you must complain directly to the train company in the first instance.
You can do this by using the free online complaints tool Resolver*, which will help you draft, track and manage your complaint. It will also escalate it if you're unhappy with the response.
Or you can download our template letter, which you can then adapt accordingly and post or email to the train company.
No luck? Check if you can escalate to the Rail Ombudsman
If you've sent a letter of complaint to a rail firm, and you're either unhappy with the final response you get (sometimes known as a 'deadlock letter') or your complaint hasn't been resolved within eight weeks of the firm receiving it, you can go to the Rail Ombudsman.

Travel on London Underground, Overground or TfL Rail? You'll need to escalate your complaint to independent watchdog London TravelWatch instead. You can check its map to see if your journey falls within the area it covers.
Here's how to escalate your complaint to the Rail Ombudsman:
Check the Rail Ombudsman can deal with your complaint. The Rail Ombudsman will only consider complaints about things that have happened since it was launched on 26 November 2018.

It will consider complaints about service, such as delays and cancellations, lack of reserved seating and toilets being out of use. For the full list, see below.


How to complain. You can escalate your complaint online, or attach an application form to an email or post it to 'Freepost Rail Ombudsman'.

When you escalate a complaint to the Rail Ombudsman, it will ask you to explain what happened and what you would like the rail firm to do. Depending on the nature of your complaint, it may also ask you to include evidence such as letters, tickets and receipts.
Delays and cancellations.
Customer service.
Safety issues, eg, overcrowding.
Info given about journeys or engineering works.
Availability and accessibility of facilities in stations including announcements, cycle storage, escalators, lifts, lost property, parking, ticket sales, toilets and waiting rooms.
The quality of facilities and services available on a train including air-conditioning, announcements, food and drink, heating, information, priority bookings, reserved seats, toilets and Wi-Fi.
Passenger assistance, facilities for passengers with disabilities, and discrimination or issues arising under the Equality Act 2010.

Public policy on transport, privatisation or how the rail industry is run.
Strikes.
How a railway line affects your home.
Penalty fare or parking fine appeals.
Complaints relating to the outcome of staff disciplinary action.
Complaints that have been dealt with already or which are being investigated by another body, such as the courts.
Issues outside the control of the rail firm concerned.
Complaints where you have already accepted a decision or offer made by the rail firm concerned.
Claims for business losses.
Claims for more than £2,500 in compensation.
Events that took place before the Rail Ombudsman service was established on 26 November 2019.

The Rail Ombudsman covers England, Wales and Scotland, but not Northern Ireland. To complain there, first go to Translink, the company that operates NI Railways. If you're not happy with the response, you can escalate your complaint to the Consumer Council for Northern Ireland via online form, contact@consumercouncil.org.uk or 0800 121 6022.
Rail Ombudsman can't help? Try Transport Focus

If your complaint falls outside of those covered by the Rail Ombudsman, eg, it's about rail industry policy or a rail ticket retailer, try independent passenger watchdog Transport Focus.
It says it will do its best to help resolve your complaint, even if it has to pass it to another organisation it believes is better able to handle it. However, it's not an ombudsman, and has no actual power to force train companies to do anything.
Transport Focus also publishes passenger satisfaction survey results, so you can see what your fellow passengers think of your train company.
Use social media to shame the firm into action
Social media can be a good tool for getting in contact with a train company if other channels aren't working, and you might be able to use it to shame it into a response, or even get some money back – MSE Kelvin got a £50 refund by taking to Twitter.
Several MoneySavers have told us they use Twitter to give feedback to train companies, as well as to get up-to-date travel info. It's also a good way of finding out if other passengers have similar complaints and what course of action they're taking to get them resolved.
The train brakes "dropped" after a bang and a group of us clubbed together online to obtain a refund for the one-hour delay.
- Nick
@eastcoastuk were very helpful when there were probs with a trip to Leeds & advised me.
- Wendy
I always get a very prompt (and pretty helpful) response from Northern Rail.
- Jacqueline
All else failed? You could try going to court – but only in extreme cases
If you're still not able to resolve your complaint, the only other avenue open to you is the small claims court. But this is only for exceptionally rare circumstances – in fact, we've never heard any examples of passengers going down this route, and neither has Transport Focus.
For more info – including likely costs – see our Small Claims Court guide. If you do have success with this route, please let us know.
Have you used this guide to claim for a train delay?
Please give us feedback and suggest improvements in the Train Delays forum thread.
Join the MSE Forum Discussion