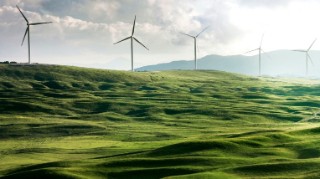 Cheap green energy
How to help the planet and your wallet
Attitudes and behaviours are changing and many are opting to go greener. In normal times, switching to a green energy tariff is easy, and can also save you money. Yet right now the energy market is in crisis, with no deals meaningfully cheaper than the energy price cap – including green tariffs. What's more, some of the green energy claims made by suppliers are now under scrutiny. This guide explains what green energy is and why it is a hot topic for debate right now.
Green energy tariffs investigated over concerns suppliers are overstating environmental benefits
The Government has launched a review into green electricity tariffs following concerns energy suppliers could be exaggerating the environmental benefits. Currently, energy suppliers use certificates called 'Renewable Energy Guarantees of Origin (REGO)' to account for and track the amount of renewable electricity generated.
But some say this system is controversial because REGO certificates can be sold to suppliers via a secondary market. Where this is the case, the supplier technically hasn't bought green energy directly from producers, so there's no extra investment in green energy, but the supplier can still say their tariff comes with 100% renewable electricity.
At MoneySavingExpert.com, we're in the process of reviewing how we rank suppliers that offer green tariffs (and have been for a few months now), as we've similar concerns.

Previously, many energy firms offered cheap green deals as a way to attract new customers, meaning most could still make huge savings on energy bills with a 'greener' tariff. The current energy crisis has seen all cheap deals – whether green or not – pulled from the market.

Cheap green tariffs should hopefully make a comeback when wholesale energy prices (what providers pay) start to fall again. Here's what you need to know to help you choose the right green tariff when that happens.
How to compare green tariffs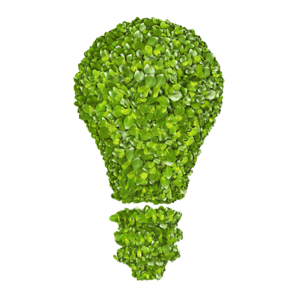 Due to the unprecedented state of the market, there are no deals you can switch to that are meaningfully cheaper than the price cap right now.
That means it's only worth switching if you want a super-green tariff. But be warned you will pay a huge premium against the price cap – not unusual as you generally always pay more for the greenest deals, but due to the state of the market the premium against the cap is even bigger right now.
To find out how they stack up for you, use our green comparison in Cheap Energy Club.
Ultimately, the best way to save money and help the environment is to use less energy.

Turning down your thermostat just one degree and putting on a jumper can cut your bills by £80/yr. Other top tips include turning off lights when you leave a room, using energy-saving light bulbs, turning electrical goods off rather than leaving them on standby and making sure the fridge isn't on too high (if it needs to be regularly defrosted then it likely is).

For more, see our thrifty heat-saving tips, or find out the truth behind 17 energy-saving conundrums in Energy Mythbusting.

There are number of benefits switching to renewable energy.

The key benefit is that it ups the overall demand for energy generated from renewable sources. The more demand there is, the more energy generators will invest in things like solar and wind farms.

This, in turn, reduces reliance on fossil fuels, which produce harmful greenhouse gas emissions. On the other hand, renewable energy produces very little harmful emissions.

If you prepay for your energy, you can still go green – though there's much less choice. To find renewable prepay deals, see How to spot a green tariff & how to get 'em. Just make sure you have 'prepayment meter' selected as your payment method in your Cheap Energy Club account or when registering.

For more choice, consider shifting to a billed meter if your credit score allows. For how to do this cheaply, see our Cheap Prepay guide.


No, unfortunately not – the energy that flows into your home all comes from a national network. Energy from all sources are dumped into the mix, so you can never be sure the energy you're using comes only from renewable sources.

You can switch to supplies that own and invest in wind and solar firms to help more direct investment in renewable energy. Firms such as Ecotricity, Good Energy and Green Energy all do this.

Yes, you can. Even if you get paid for your solar-generated energy – either under the smart export guarantee (SEG), which launched in January 2020, or the previous feed-in-tariff (FIT) scheme, which closed in March 2019.

Both schemes pay you for the energy you generate, but your SEG or FIT provider doesn't have to be the same as your energy supplier, so you're free to switch. For more info on both schemes, and switching energy with solar panels, see our Solar panels guide.


As well as saving you money on you energy bills, solar panels can also earn you cash. Under a new incentive, suppliers now pay you for any electricity you pump back in the energy grid.


For our full analysis, see How much can I save with solar panels?