Prepaid gas and electricity
Get a standard meter?, plus help if you're struggling to top up
From October, those who pay for their energy on a prepay meter will pay 7% less. And while falling energy bills is welcome news, prepay users will still be paying a lot more than last year. If you're struggling to pay, there's help available. Here's what you need to know...
How do prepayment meters work?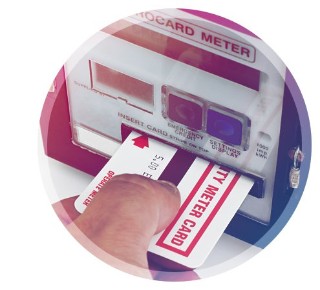 Prepayment meters let you pay for your energy on a pay-as-you-go basis. About four million homes in Britain have them. You top them up online (if you have a smart meter) or via a key or card, which you buy credit for at newsagents, post offices and garages.
Typically, prepay customers have had access to fewer tariffs, but the big advantage of sticking with prepay is if you have problems budgeting.
Prior to the energy crisis, some people could cut energy bills by swapping prepayment meters for standard meters for free, or switching prepayment tariff, but due to the ongoing energy crisis, it may not be worth doing right now.
Prepayment energy bills to fall by 7% from October
Regulator Ofgem has now announced the new Price Cap from 1 October, with prepay energy bills set to fall by 7% on average. While falling energy bills is welcome news, prices remain remain stubbornly high, and most will still be paying more for their energy than last winter as we won't get the the extra £400 Government support again.
Under the Price Cap, someone on prepay using a typical amount of energy currently pays £2,046 a year. It's now been announced this will fall to £1,908 a year from 1 October. Yet what you pay depends on how much you use and where you live. To see how the Price Cap change will affect your bill, see our What will I pay from October? calculator.
These rates include a discount prepayment users currently receive on their rates from Government, after it committed earlier this year to ending the 'prepay premium'. Under the current Cap, you get a slight discount of 0.26p/kWh on the gas unit rates only. From 1 October, the discount will instead be applied to the standing charges on both gas (5.9p per day) and electricity (4.5p per day).
For all the latest on the energy crisis, simply sign up today!
On a prepayment meter and struggling to pay? There's help available
With massive hikes in energy prices over the last year or so, many households are struggling with bills right now. If you're worried about paying your energy bills – or you're already struggling – don't suffer in silence. There's lots of help out there.
All suppliers offer small amounts of emergency credit. Usually £5 to £10 credit after your top-up runs out. But when you dip into the emergency credit it doesn't charge you the standing charge (the fixed charge you pay daily just to be connected), so the next time you top up you have to play catch-up.


Friendly credit prevents you being cut off during certain times of the day or certain days of the week. If you start running out of credit when the shops are closed (for example during evenings, weekends and bank holidays), which stops you being able to top up, you won't be cut off.


Many providers have hardship funds to help those in debt. Find out if you can get help through a supplier hardship fund.
What's more, regulator Ofgem has strengthened protections for prepayment customers, requiring suppliers to proactively identify and contact customers that have self-disconnected due to being unable to afford to top up. This includes support for repaying any outstanding standing charges.
For more info, see our full Struggling with energy bills guide.

Got an older, traditonal prepayment meter? Check if you can get a smart meter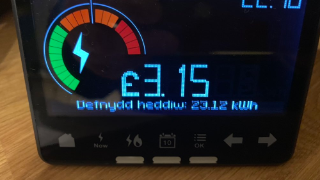 Most suppliers now offer smart prepayment meters – they're free and offer several benefits if you prepay for your energy:
Smart prepayment meters make it much easier to top up. These meters allow you to top up online, by text, over the phone or via an app. So there's no need to pop to the shops when you're running low to add credit to your card or key.


Suppliers can switch you between prepay and monthly direct debt remotely. You no longer need to have an engineer come out to your house and replace your prepayment meters with standard ones – suppliers can simply change it remotely. So if you are eligible and want to switch to a standard credit meter, this is done with a simple click of the button.


You'll be more in control of your usage and spending. You'll be able to see it in 'real time' on your in-home display.


It's much easier to check how much credit you have left. The in-home display will also tell you how much credit you have left, so you no longer have to go to the meter to check. Some suppliers also have mobile apps that can talk to your smart meter, so you can check on your phone.
To see if you can get a smart prepayment meter, contact your supplier, or for more info, see our Smart Meters guide.
Can you switch from a prepayment to a standard meter for free?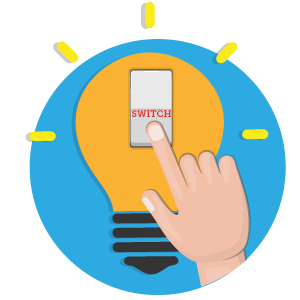 Most big energy suppliers – British Gas, EDF, Ovo, Scottish Power and SSE – will let you move from a prepayment meter to a standard meter for free. Some other suppliers also offer to do it for free, though some may charge, so always check first. If your supplier does charge, you can always consider switching to one that offers it for free.

To move off prepay, nearly all suppliers require you to have paid any outstanding debt on your energy account and be credit scored, so they can see if there's a risk you won't repay. Of the big names, only EDF says it won't credit check you, though it does require you to pay off any debt first.

SUPPLIER

ELIGIBILITY CRITERIA TO SWITCH TO A STANDARD METER

CREDIT CHECK?
British Gas
You'll need to pass a credit check and can't have had more than £50 debt in the last 12 months.

Yes
E.on
Not able to offer it at this time.
N/A
EDF

There's no credit check, but you'll need to clear any outstanding debt.
No
Ovo
You'll need to pass a credit check. If you fail the check, it will ask for a security deposit (amount calculated on an individual basis), which will be retruned if you leave Ovo.
Yes
Scottish Power
Pass a credit check and have an account review. If you fail the check, it may ask for a £150 deposit per fuel, which will be returned after a 12-month period of good repayments.
Yes
SSE
You can't have any outstanding debt and must pass a credit check. SSE may also ask for a security deposit.

Yes
Correct at August 2023.
Standard prepay prices are now cheaper than direct debit – but you may still want to switch if fixed deals return
Under the current Price Cap, prepayment households on standard tariffs pay £2,046 a year for typical energy use, compared to £2,074 a year if you pay by direct debit – about £30 LESS. From 1 October, the annual typical bill for prepay will be £1,908 a year, about £15 less than direct debit. This is due to the Government discounting prepay rates in order to end the 'prepay premium'.
But the benefit of switching to direct debit is that, in the past, those on standard credit meters generally had access to more fixed deals, which offered much cheaper rates. So this may be worth looking out as energy suppliers bring back competitive fixed price contracts. Check our Should I fix? guide to see what's currently available.

Or perhaps you just want to switch so you don't have to worry about topping up your meters – though make sure you pay by monthly direct debit, as paying on receipt of bills is much more expensive than prepayment.
Quick questions
Renting? You'll need your landlord's permission to switch meter
If you want to change from a prepay to a standard meter, then it's best to get written permission from your landlord first. It could be seen as changing the property from its original condition, unless you arrange to change the meter back at the end of the tenancy, which suppliers may charge you for.
If you just want to switch suppliers, you don't need to get permission from your landlord to do this, but it's a good idea to let them know so they're aware, as it will affect future tenants. However, due to the energy market crisis, it's unlikely you'll be able to save by switching supplier right now.
Even if you pay energy bills to the supplier, but your tenancy agreement says you can't switch, challenge it. Preventing a tenant from changing energy suppliers may be viewed as an unfair term in a tenancy agreement. Speak to Citizens Advice to see if it can help.


If there's a default supplier clause in the tenancy agreement – where a landlord has a tie-in with a particular supplier – Ofgem says you can still switch.


Ofgem's guidance states: "If a tenant is directly responsible for paying the gas and/or electricity bills, they have the right to choose their own energy supplier and the landlord or letting agent should not unreasonably prevent this." See the Ofgem website for more.

Tenants can also print out our factsheet to give to landlords. It explains the rights that renters have to switch energy supplier.

Tenants can also get free insulation and boilers, as long as they meet suppliers' eligibility criteria and have permission from their landlord.

You may be able to qualify if you live in a property with an EPC rating of E to G and:

Someone living at the property qualifies for certain benefits, such as pension credit, universal credit, child benefit (subject to income limit), income support and housing benefit. See the full list of qualifying benefits; OR


You live in social housing, or are considered by your local council as being on low income (total household income under £31,000 a year) and vulnerable to the effects of living in a cold home.
Top tips if you have prepayment meters
If you can't switch away from a prepayment meter to save cash, then these tips will help you make sure you use prepay the right way.
It's not just how you pay, but how much you use. Cutting energy is a mix of big and little things.

Turn down the thermostat and wear jumpers, defrost the fridge and check it's not on too high, turn lights off when you leave a room, use energy-saving light bulbs and don't leave electrical goods on standby.

We've put together a huge list of Energy Saving Tips as well as Energy Mythbusters for loads of ideas and inspiration to help you cut back your energy usage.

Smart thermostats can also help some save on their energy bills. These gadgets give you greater control over your home's heating, letting you adjust it on the move via a mobile app or online, and set more complicated heating schedules than your traditional thermostat.

They can be pricey though, so see the Smart Thermostats guide to check if they're right for you.

If you're going away, you need to leave enough credit on the meter to cover the daily standing charge, even if usage will be low. Otherwise you may find your credit runs out and appliances switch off while you're gone.

If you've moved into a home with a prepayment meter, tell the existing supplier immediately and don't use the old tenant's top-up card.

Otherwise you may end up having to pay someone else's debt just to get an energy supply. The supplier must, under a code of conduct, reset the meter as soon as reasonably possible.

Lose your card and you'll usually be charged around £10 for a replacement. Any top-ups you've already made should be transferred to the new card.
For all the latest on the energy crisis, simply sign up today!
Have your say in our forum!