Cheap Prepaid Gas & Elec
Get a standard meter, or switch & save
Get Our Free Money Tips Email!
For all the latest deals, guides and loopholes - join the 12m who get it. Don't miss out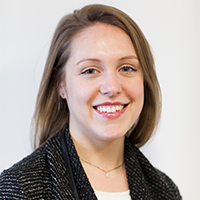 Sally | Edited by Martin
Updated April 2018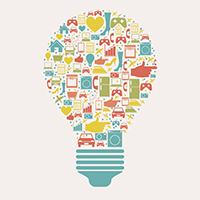 If you have a prepaid gas or electric meter, your options are finally getting better as the regulator's capped prepay energy prices. However, with a prepayment meter you're still likely to be paying more for your energy than you would on a credit meter.
All the big six energy firms also let many switch to a credit meter for free, and even if you can't, there are cheaper deals available that can help you save. This guide shows you how to change meters or switch energy supplier to save £100s.
What are prepayment meters?
Prepayment meters, sometimes called key meters or card meters, are electricity and gas meters that let you pay for your energy on a pay-as-you-go basis, and more than four million UK homes have them.
You top up prepayment meters via a key or card, which you can buy credit for at newsagents, post offices, garages, or sometimes online. While they can help to budget, you usually end up paying more for energy.
In 2016, a report by the Competition and Markets Authority (CMA) showed that prepay customers have access to fewer tariffs, typically pay more for their energy, and are more likely to be in vulnerable circumstances than those paying by other means.
So, in 2017, prepayment tariffs were capped by regulator Ofgem, limiting what suppliers can charge for gas and electricity. The level of the cap varies for electricity and gas, by meter type and by region - but it cut around £100/year off energy bills on average last year.
However, in April 2018, Ofgem increased the cap, meaning bills could go back up by as much as £58/year. Still a saving on prices before the cap, but it does mean the average prepayment bill could rise to £1,089/year on typical usage.
Can you switch to a credit meter?
The very cheapest energy tariffs are online deals for those who have credit meters – in other words, standard 'billed' meters. They measure your usage, then you receive a bill or pay by direct debit afterwards, rather than paying in advance.
Typical average prepay meter cost:

£1,088

Typical cheapest prepay meter cost:

£967

Typical cheapest credit meter cost:

£857

Correct at July 2018. Based on average consumption for a typical house using a 'medium' amount of energy.
Standard meters offer a wider choice of tariffs, including cheap online deals, direct debit discounts and more. It's simply a more competitive marketplace.
Choices are opening up for prepay users, but it's still an outrage that some of society's poorest often pay more for their energy with these meters. So if you can, ditch and switch to a credit meter – usually this involves a credit check and ensuring you've repaid any debt owed to the supplier.
How to switch to a credit meter if you're with a big six supplier, or others that don't charge
If you're with British Gas, EDF, E.on, Npower, Scottish Power or SSE (plus a few others, like First Utility) you can move without being charged. Many smaller providers will charge you to change meter, so always check with yours.

Will they allow you to switch?

To move off prepay, you'll usually need to have paid any outstanding debt on your energy account and be credit-scored, so they can see if there's a risk you won't repay.

All of the big six suppliers' criteria are detailed in the table below. If you're not with one of the big six, check your supplier's criteria.

Supplier
Eligibility criteria to switch to a credit meter
Type of credit check (1)
An account review and credit check. You can't be in debt with British Gas, or have had a debt in the last 12 months at your current/previous address.
Hard check
No credit check, but you must repay any outstanding debt first, at least three months before requesting to switch meters.
None
A credit check.
Hard check
You need to have a good repayment history (or build one up for between six and 12 months), and can't be in debt on your account.
Hard check
Your account history is reviewed to ensure you won't build up debt. A credit check may be done. It may ask for a £150 deposit which will be returned in 12 months.
Hard check
A credit check.
Hard check
Correct at July 2018. (1) A hard check leaves a footprint meaning lenders can see it if they search your credit file. A soft search is only visible to you.

If they let you change, don't then stick with that provider – the real savings come from doing a comparison

If your provider allows you to switch to a billed meter, suddenly a world of competition and cheap prices is available to you that wasn't before.

The cheapest prepaid tariff is about £110/yr more expensive than the cheapest billed tariff on the same usage, so here are the two things you need to know once you've a billed meter:

- There are massive price differences, so do a comparison. You'll be put on a standard tariff when you move to a billed meter which is still costly, so do a Cheap Energy Club quick & easy comparison to find and switch to your cheapest. Even if you don't want to switch firm, ask your company to put you on its cheapest tariff.
- Pay by monthly direct debit. The cheapest way to pay is monthly direct debit, so ensure you select that. You'll have to give your supplier regular meter readings (every few months) to keep it accurate though.

What if you're unlikely to be able to switch to a credit meter?

Don't just give up – there are still things you can do, both to save now and to help switch in future.

- Move to the cheapest prepayment tariff. Savings aren't as big here, but the cheapest deals will still save you around £120/yr on typical usage. So do a quick prepay energy comparison and switch to your cheapest. See below for our top picks and how to compare tariffs.
- (Re)build your credit history. With many providers, the key is ensuring you're free of energy debt. After that, it's also important to make your credit score look as good as possible – see the 35 ways to boost your credit score guide for more help.
Get Our Free Money Tips Email!
For all the latest deals, guides and loopholes - join the 10m who get it. Don't miss out
How to switch to a credit meter if you're with a supplier that charges you to do so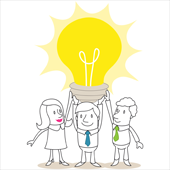 Some smaller suppliers, including Extra Energy and Green Star, do still charge for a credit meter to be installed – it can be as much as £140. And even if some don't charge, they may do if you get one then switch away after that. So, here's what you do...
If it's likely you can move, switch to a prepay provider that'll give you a free billed meter

Why pay when you can get it for free? The first thing to do is switch to a provider that will let you move to a billed meter for free when you ask.

The main ones that do this are British Gas, EDF, E.on, First Utility, Npower, Scottish Power and SSE. However, if you're doing it you may as well do a prepay energy comparison to find the cheapest of those, plus you can also earn up to £25 cashback for switching.

Once the tariff switch is complete, you may need to wait a few months to build up your payment history (another reason doing a prepay comparison first is important), then follow the Switching to a free billed meter info above.

What if you're unlikely to be able to switch to a credit meter?

Don't just give up – there are still things you can do, both to save now and to help switch in future.

- Move to the cheapest prepayment tariff. Savings aren't as big here, but the cheapest deals will still save you around £120/yr on typical usage. So do a quick prepay energy comparison and switch to your cheapest – see below for our top picks and how to compare tariffs.
- (Re)build your credit history. With many providers, the key is ensuring you're free of energy debt. After that, it's also important to make your credit score look as good as possible – see the 35 ways to boost your credit score guide for more help.
Quick questions
Will I have to pay for the meter if I change supplier after getting a credit meter?
The provider may charge you for the free meter if you switch away to a different supplier before 12 months have passed, so it can recoup its costs.
It can't dictate which tariff you opt for though, so make sure you switch to its cheapest tariff (online tariffs are usually cheapest – see Cheap Gas & Elec for more info).
What's to stop me getting into debt on a credit meter?
Prepayment meters do have one advantage – they help you budget. You know what you're spending, when you're spending it, and it's an incentive to keep energy usage down.
While for most the savings from lower rates will outweigh this, it's worth thinking about before deciding to move to a credit meter.
Is it worth paying for a credit meter?
If you've tried everything to get a free credit meter and can't, it still may be worth paying, though it's NOT worth getting into debt for.
The cheapest prepayment meter tariff costs, on average, a typical £967/year. Yet the cheapest tariff for credit meter customers is currently £857/year, a saving of £110/year. Balance the saving with the cost of swapping meters to help you decide.
As a rule of thumb, if you'll live at your property over two years and you're not struggling financially, it can be worth paying for a credit meter.
Receive benefits or have a medical condition? You may be able to switch via alternative methods
If you haven't been able to get a credit meter for free and fit into either of these groups, it may still be possible to swap.
Get certain benefits? A Government scheme, Fuel Direct, lets you pay your bills directly from your benefit allowance. To be eligible for the scheme you have to receive certain benefits (see the site for these).

Energy suppliers may agree to remove a prepay meter if you agree to sign up to Fuel Direct. None have confirmed this and they say it's decided on a case-by-case basis, but it's worth a try.

Medical condition? According to charity Citizens Advice, if you have mobility problems or are reliant on electricity for medical reasons, eg, to run breathing apparatus, you may be able to get your prepay meter removed.
Never had a credit meter before? Quick tips
Credit meters are usually cheaper than prepayment meters, but it takes more effort to stay on top of bills. When you switch over, make sure you do the following:
Once you've switched, ensure you're on the cheapest tariff
Don't assume you are. In fact, it's likely the energy company will put you on a costly one. If you have to stick with one supplier to avoid paying for the meter, speak to it to ensure you're on the cheapest tariff. Or do a comparison looking only at that provider.
If not, then you need to do a full market comparison – the overall winner depends on where you live and how much energy you use. To find it speedily and get cashback, see the full Cheap Gas & Elec guide.
Every time you receive a bill, do a meter reading
Don't rely on your energy provider's estimates – these are often way out. If it's underbilling, you'll have a big whack to pay at the end of the year. If it's overbilling, then it's unfairly got your cash.
If your direct debit is way off-kilter, call up and request it's changed. You have a range of rights to ensure it's correct. See the full Energy Direct Debits guide for template letters to help.
Paying by direct debit is much cheaper
Pay by monthly direct debit and it means you won't miss any bills. Plus, you can save up to £90/year compared with other methods, though make sure you send regular meter readings, so it's set at an accurate amount.
If you're struggling to pay, speak to your provider
Four providers (see links below) offer an 'Energy Trust' scheme for their account holders in hardship, to help cover energy arrears and sometimes other essential household items.
Essential items are covered by 'Further Assistance Payments' and can include white goods and boiler repairs. Only those who live in a home supplied by the provider can apply for Further Assistance Payments.
You need to complete a full income and expenditure budget-sheet, plus give proof of your income and details on how your arrears have built up, eg, owing to illness or redundancy, and say how the grant will help you.
It can take several weeks to process your claim but you could get £1,000+ in support.
Renting? You'll need your landlord's permission to switch meter
If you want to change from a prepay to a credit meter, then it's best to get written permission from your landlord first.
This is because it could be seen as changing the property from its original condition, unless you arrange to change the meter back at the end of the tenancy. The supplier may charge to do this so check first.
But you can still (probably) switch energy supplier...
You should check your tenancy agreement to see what it says about switching utility suppliers. But even if your contract bans it, Ofgem's guidance states that if you pay the energy bill, you're still entitled to change supplier (check your tenancy agreement, too – if it says you can't switch, challenge it).
You don't need to get permission from your landlord to do this, but it's a good idea to let them know in writing so they're aware as it will impact future tenants.
If you move in to a new home and want to know 'who supplies my gas?', check with your landlord. The property may already be supplied on a more expensive, standard tariff. You can still compare on Cheap Energy Club, even without the former occupants' bills.

We'd love to hear your experiences of switching as a renter on the Switching when renting forum discussion, especially if you've challenged your landlord.
Tenants can also print out our factsheet to give to landlords. It explains the rights that renters have to switch energy supplier, but in the meantime here are some pointers...
My tenancy agreement says I can't switch, help!
Even if you pay energy bills to the supplier, but your tenancy agreement says you can't switch, challenge it. Preventing a tenant from changing energy suppliers may be viewed as an unfair term in a tenancy agreement. Speak to Citizens Advice to see if it can help.
If there's a default supplier clause in the tenancy agreement – where a landlord has a tie-in with a particular supplier – Ofgem says you can still switch.
Ofgem's guidance states: "If a tenant is directly responsible for paying the gas and/or electricity bills, they have the right to choose their own energy supplier and the landlord or letting agent should not unreasonably prevent this." See the Ofgem website for more.
Landlord says you can't ditch supplier? Try a cheaper tariff
If your landlord won't budge, and you don't want the hassle of challenging it, ask if you can be switched to a cheaper tariff with the same energy supplier. If the landlord allows this (here's hoping they will), you'll start paying the cheaper prices the same day you switch.
You may be eligible for free insulation or a free boiler
Tenants can also get free insulation and boilers, as long as they meet suppliers' eligibility criteria and have permission from their landlord.
You may be able to qualify if:
You get tax credits and have a household income of less than £16,010 OR
You receive income-based benefits, such as pension credit or income support, and you've either children, a disabled person in the household or are over 60. Full help in the Free Insulation guide.
Can't get a credit meter? You can still switch supplier
Just switching prepay tariffs won't be as lucrative as switching to a credit meter, but if getting one isn't an option, many can still cut their energy bills.
Do a quick prepay comparison now (for a full how-to, see below) and as long as your energy debt isn't over £500 you'll be allowed to change tariffs and save some money on your annual bills.
OUR TOP PICKS (based on typical usage)
Remember! These are average prices. Always do a comparison.
Supplier
Fixed for/until
Exit fee
Cost/year
Service feedback (1)
Typical big six standard prepay tariff
-
-
-
£1,088
-
Cheapest prepay tariff
Our Power - Our Fairer Energy Fixed
Fixed
None
£967
33% great
33% poor
Cheap with good service
Ebico - Standard Prepay
Variable
None
£1,003
63% great
21% poor
Cheapest non-prepay tariff (2)
Usio Energy
Variable
None

£857

-

Correct July 2018. All tariffs assume Ofgem medium usage. Varies by region. (1) For each firm, not tariff, based on MSE poll of 4,305 people, May 2018. (2) Full options in

Cheap Gas & Elec

.
Get Our Free Money Tips Email!
For all the latest deals, guides and loopholes - join the 10m who get it. Don't miss out
How to compare prepay tariffs (and also grab cashback)
You can switch and save on prepaid gas or electric meters. Our Cheap Energy Club tool makes switching as easy as possible and helps you get constantly cheap gas and electricity.

All you need to do is tell it where you live and how much energy you use. Then we'll tell you if you're overpaying on your current deal or if there's a cheaper alternative.
But the best bit is we'll keep monitoring your tariff for you every month to ensure you're always on the best deal. Plus, if we can switch you, you'll usually get £25 cashback.
It's also worth checking out the comparisons below – they offer cashback options, too.
The limitations of comparison sites – they don't always show all tariffs
Bear in mind that some comparison sites by default only show you tariffs you can switch to via them (ie, where they're paid commission). This filters out some results unlike Cheap Energy Club which shows you ALL those available by default and always has done.
If you do use a comparison site, always check you're seeing all available tariffs to get the full picture before making a decision.
Overall top comparison service. £34 cashback per switch.

Energyhelpline* has a history of good reliability and good feedback on our forum. It pays £17 cashback per fuel per switch if you do it online.

For a dual fuel switch – getting gas and electricity from one provider – you can get bigger freebies (one per household). Don't assume dual fuel is always cheapest. Check whether getting separate gas and electricity can undercut it, as it often can.

- 6 bottles of wine (worth c. £40): uSwitch*
By clicking via these special MoneySavingExpert.com links specifically to get to the comparison sites and not going direct, you also get paid the cashback or freebies on top, provided they can switch you (see why they pay). It's usually paid in 45-90 days.
If you've less than £500 debt per fuel, you can still switch supplier. This debt will follow you to the new supplier.
Use your prepay meter the right way
If you can't switch away from a prepay meter to save cash, then these tips will help you make sure you use your prepay meter in the right way:
Use less energy

It's not just who you pay, but how much you use. Cutting energy is a mix of big and little things.

Turn down the thermostat and wear jumpers, turn lights off when you leave a room, use energy-saving light bulbs, defrost the fridge and check it's not on too high, don't leave electrical goods on standby.

For more info, read the Energy Saving Hunt discussion and see the Energy Saving Trust website.

Smart thermostats can also help some save on their energy bills. These gadgets give you greater control over your home's heating, letting you adjust it on the move via a mobile app or online, and set more complicated heating schedules than your traditional thermostat.

They can be pricey though, so see the Smart Thermostats guide to check if they're right for you.

Don't use emergency credit too often

Most suppliers provide around £5-10 emergency credit after your top-up runs out. But when you dip into the emergency credit it doesn't charge you the standing charge (the fixed charge you pay daily just to be connected), so the next time you top up you have to play catch-up, which can throw your budgeting out.

Going away? Make sure you top up enough

If you're going away, you need to leave enough credit on the meter to cover the daily standing charge, even if usage will be low. Otherwise you may find your credit runs out and appliances switch off while you're gone.

Moved house? Tell your supplier immediately

If you've moved into a home with a prepayment meter, tell the existing supplier immediately and don't use the old tenant's top-up card.

Otherwise you may end up having to pay someone else's debt just to get an energy supply. The supplier must, under a code of conduct, reset the meter as soon as reasonably possible.

Ignore doorstep sellers

There have been previous scams involving doorstep sellers selling fraudulent top-up cards. The cards were normally sold in £50 denominations for the price of £25. They didn't work, so it was wasted cash.

Top up before price hikes

This depends on your provider. But when British Gas, for example, last hiked prices, the price charged by the meter didn't increase until the first time you topped up after the rise. Anything used before that first top-up was charged at the old rate. As there is usually a maximum top-up, the benefit of this will be limited.
Check if you can get a £140 discount
Energy suppliers are obliged to help those in hardship. One way they do it is by providing the Warm Home Discount, a one-off £140 discount on your electricity bill over the winter. If you're eligible, you'll get a letter before 30 November telling you whether you'll get the discount automatically or if you need to apply for it.
The scheme requires suppliers, by law, to help vulnerable customers pay for energy. It's available for customers who receive pension credit, so if this applies to you and you've a prepay meter, you can get it, too. The final decision rests with suppliers – so call up and find out what your supplier will offer you.
For full help on getting free cash to help pay utility arrears, or freebies to cut energy bills, see our Housing and Energy Grants guide.
How to complain about your energy provider
The energy industry isn't known for having great customer service across the board, and while a provider may be good for some, it can be hell for others. Common prepay problems include faulty cards, incorrect bills and more. It's always worth trying to call your provider first, but if not then…
Free tool if you're having a problem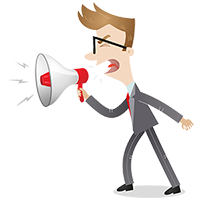 This tool helps you draft your complaint and manage it too. It's totally free, and offered by a firm called Resolver which we like so much we work with it to help people get complaints justice.
If the complaint isn't resolved, Resolver will escalate it to the free Ombudsman Services.
Get Our Free Money Tips Email!
For all the latest deals, guides and loopholes - join the 10m who get it. Don't miss out