Haggle with Sky
Top tips for cutting your bills with the TV giant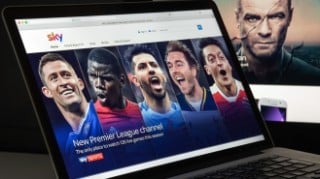 Millions of Sky TV and broadband customers saw bills rise by up to £96 a year at the beginning of April, so there's all the more reason to check if you can slash your bill. If you have the right to leave penalty-free use the price hike as leverage when wielding the powerhouse weapon you possess – haggling.
Sky's one of the easiest companies to haggle with – customers frequently share their successes with us, having slashed £100s off their bills. It's even actively encouraged haggling in the past via a high-profile TV advertising campaign. Here's how to do it.
Get Our Free Money Tips Email!
For all the latest deals, guides and loopholes - join the 12m who get it. Don't miss out
'I haggled £600+ off my Sky bill'
Our most recent haggling poll, in February 2019, found 84% of Sky TV and broadband customers who tried to haggle were successful in negotiating a better deal, showing what's possible. To see which other companies this works well on, see our list of the top service companies to haggle with.
Here are some MoneySavers who've managed to slash their Sky bills by haggling:
My Sky bill increased to £92/mth after the first year promotion ended. Two calls later and still no success so I cancelled. Within 5 mins I was offered 50% off, plus I contacted Sky via Live Chat and managed to get 35% off the HD pack and £50 credit on top. After dropping multiroom too it came to a saving of over £660/year!
- Rhys, via email
After price hikes and the end of an offer my new bill would have been £117/mth (for an all-singing-all-dancing package including TV, broadband and phone). I gave them a call and got it down to £90/mth with little fuss, saving £324/yr.
- Sarah, by email
My rate was due to go up to £46.75/mth so I rang to cancel. First, they offered a 35% discount. I wasn't satisfied and again told them to cancel. A week later, they rang me back and offered a 50% discount. Again, I told them that wasn't enough. Eventually, I accepted a 60% discount so I now pay £20/mth. Plus it wasn't a new contract so I could cancel any time.
- Christopher, by email
Rang Sky to cancel my £36/mth subscription and, using your tips, was offered the same package I already had for £21/mth for 13 months with the option to cancel anytime without penalty. Thanks to MSE I've saved £195 - well happy.
- Kev, by email
Don't settle for pricey Sky packages – make it fight to keep you, or switch
If you're fed up with price hikes or your bills are going up because your promo deal's ending, don't sit back - there's plenty you can do about it. If you want to stick with Sky - and many do, particularly given some of what it offers isn't available anywhere else - don't underestimate the power of haggling.
Now we know haggling's often seen as something you do in backstreet bazaars, but it's very much alive and kicking in the UK. There are huge savings to be made on Sky's services - in particular TV, but broadband and line rental too.
In a nutshell, call up and ask for a better deal. Say you're paying too much or rivals' deals are cheaper. If that doesn't work, tell them you're leaving. You'll usually get put through to companies' super-powerful hidden deals departments.
Why haggling works
Here's the key thing to understand:
Companies make their best deals only available for newbies, and they LOVE loyal customers, because they stay with the firm through thick 'n' thin, always paying full price and never checking if their deal can be beaten.
This lets big firms rake in regular, guaranteed, easy profit. So ask yourself a question: do you want to be a customer whose business is fought for, or one who's taken for granted? If you don't want to be taken for granted, take the haggle challenge.
Haggling is just one of your price cut weapons – check new deals too
Haggling can be mega powerful, but think of it as just one part of your battle to get the best deal. Sometimes 'new customer' offers from alternative providers are simply unbeatable. So by all means haggle, but always check the price you secure against the top deals from switching – compare broadband, phone line and TV.
Get Our Free Money Tips Email!
For all the latest deals, guides and loopholes - join the 12m who get it. Don't miss out
16 top Sky haggling tips
Haggling may sound straightforward, but perfecting it is an art. Here are our top tips for haggling with Sky – for more, see our full guide on Haggling with Service Providers.
Get Our Free Money Tips Email!
For all the latest deals, guides and loopholes - join the 12m who get it. Don't miss out
Join the MSE Forum Discussion