Warning to Sky TV customers - it WON'T notify you when your contract's up, so check now if you can switch and save
Sky customers should check now if they are overpaying for their TV package, after the firm admitted it hasn't been sending out end-of-contract notifications despite the regulator Ofcom insisting it should have been.
The telecoms giant says it notifies broadband and home phone customers when their minimum contract term is ending. But it doesn't send notifications when TV customers' contracts have ended - meaning many who've been with the firm for a while may not be aware that they are free to look for a cheaper deal.
We've full details below of the row between Sky and Ofcom and how to check if you can save if you're a Sky customer. See our Broadband Unbundled tool and Digital TV guides for the best broadband and TV deals.
Ofcom says telecoms firms must warn customers when contracts are due to end
According to Ofcom, under new rules it introduced in February 2020, all broadband, phone and pay-TV providers MUST tell customers when their contract is coming to an end.
Providers have to send customers an alert 10 to 40 days ahead of a deal ending. These are usually sent by text, email or letter and must also include offers available to new customers, though not all firms will actually allow existing customers to take up these deals, and providers don't have to factor in the switching incentives you can often get via comparison sites, such as bill credit, cashback or vouchers.
Ofcom now says it has "reasonable grounds to believe" Sky broke its rules by not telling TV-only customers when their contract was due to end. But Sky disputes Ofcom's reading of the rules and says it believes standalone pay-TV services fall outside their remit, though it's only the major telecoms firm arguing this.

The regulator says it will publish its final decision on the case this summer and it can ultimately take Sky to court if it fails to comply. Sky has the opportunity to respond to Ofcom's initial decision before it delivers its final outcome.
A spokesperson for Sky said: "We are pleased to have the opportunity to clarify what has been a long running difference of views on interpretation of the law."
How to check if you're out of contract
Because Sky hasn't been sending TV-only customers notifications, it's possible that you may be out of contract and free to look for a cheaper deal without being aware of it. Here's how to find out:
You can check your account online. Log in to your Sky Message Centre and look through your messages for one titled 'Confirming your Sky offer'. This message should tell you the start date and length of your contract.


Or you can phone up and ask. To do this, call Sky on 0333 7591 018.

If you are out of contract, check if you can haggle or switch
If you are willing to stick with Sky, then you may be able to try to haggle a better deal. We've full help on how to do this in our Sky Haggling guide - in our most recent poll some 86% of Sky customers who'd tried to negotiate a better deal said they'd had some success. And if you're free to leave that gives you useful haggling ammo.
If you're out of your minimum contract term, you can also leave straightaway without paying any penalty - compare prices of broadband and TV packages using our free Broadband Unbundled tool, or see our Digital TV guide for more help.
If you're still in contract, make sure you DIARISE your end date. That way, if you aren't notified by Sky before your contact ends, you'll be able to plan ahead to check prices once your promotional rate ends. You may also be able to try haggling a better deal while you're within your minimum contract term - though if you've a long time left on your contract you may have less success.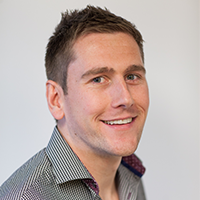 Gary Caffell, utilities editor at MoneySavingExpert, said: "As Sky won't remind you, it's up to you to take action to avoid overpaying, as the price of packages often rises considerably after your initial contract period ends.
"If you want to stick with Sky, being free to leave gives you powerful ammo when haggling for a better deal as the firm won't want to lose you.
"If you're still in contract, put a note in your diary for when it ends and use that as a trigger to look for a new deal or haggle."
For all the latest deals, guides and loopholes simply sign up today – it's spam-free!
Join the MSE Forum discussion