Stick, switch or fix your energy tariff – what are your options?
More than 20 energy suppliers have gone bust in the last couple of years due to the energy crisis, leaving little room for competitive deals or switching. Now we've seen the first small sparks of a recovery with new fixed tariffs launching and the first new energy firm starting up since the crisis began. So, which of these four options is right for you?
Option 1: Do nothing – stick on the Price Cap
The vast majority of homes in England, Scotland and Wales are on standard variable tariffs set at the maximum level they can be under regulator Ofgem's Price Cap. This cap changes every three months, with the next change due on 1 October 2023.
The Cap varies by region and is a limit on the standing charge and unit rates – see the actual Price Cap rates for more details. Remember, the more you use, the more you pay – so use this as the benchmark to judge everything else on.
Ofgem has now confirmed the Price Cap will drop by 7% in October. Analysts at Cornwall Insight predict it'll then go back up slightly in January, before dropping a touch in the following two caps.

Note: Ofgem is lowering its typical use figures from October, we've included both levels below.
Time period

Price Cap on CURRENT typical use figures (1)
Price Cap on NEW typical use figures (2)

CURRENT PRICE CAP RATE

1 Jul to 30 Sept 2023


DOWN 17%

£2,074 a year
DOWN 17%

£1,976 a year
THE NEW PRICE CAP RATE
1 Oct to 31 Dec 2023

DOWN 7%

£1,923 a year
DOWN 7%

£1,834 a year

1 Jan to 31 Mar 2024

Reasonable prediction (3)

UP 6%

£2,033 a year
UP 5%

£1,932 a year

1 Apr to 30 Jun 2024

Weak prediction (3)

DOWN 3%

£1,964 a year
DOWN 3%

£1,868 a year

1 Jul to 30 Sep 2024

Crystal-ball gazing (3)

DOWN 2%

£1,917 a year

DOWN 2%


£1,822 a year

1 Oct to 31 Dec 2024

Crystal-ball gazing (3)

UP 3%

£1,975 a year
UP 3%

£1,874 a year

There's no guarantee it'll go that way, these are predictions based on what we know now, so things could change radically. See our Price Cap FAQ guide for more on how the cap works.
For all the latest deals, guides and loopholes simply sign up today – it's spam-free!
Option 2: Want price certainty? Get a fixed tariff to lock in the rate
With a fixed tariff, the rates you pay are locked in for the duration of your deal (though your actual bill depends on usage). However, if you leave early – for example if the Price Cap dropped much more than current predictions suggest – you'd usually have to pay a hefty exit fee to get out of the deal and access those lower rates (exit fees these days are £75 to £100 per fuel).
Whether it's right for you depends on how much you value price certainty. Our best guess at the moment is:
If any firm offers a fix for about 5% less than the July Price Cap, that looks like a decent deal, based on current predictions (though note if those predictions don't come to pass, you may end up overpaying)
Most fixes currently aren't that cheap, though if you strongly value price certainty, it could still be worth considering a fix that's just under the current Cap. We've full details in our Should you fix? guide, which also takes you through the decision to fix in more detail. These are the firms offering fixed deals right now...
| | | |
| --- | --- | --- |
| Supplier | Average cost versus current Price Cap | Who can get it? |
| Octopus Energy | 8% less | Existing customers only |
| British Gas | 4% less | Existing customers only |
| E.on Next | 2% less | NEW and existing customers |
| Shell Energy | 2% less | NEW and existing customers |
| So Energy | 1% less | NEW and existing customers |
| Sainsbury's Energy | 1% less | NEW and existing customers |
| EDF | Same as current Price Cap | NEW and existing customers |
| Utility Warehouse | 10% less (must take at least two other servics) | NEW and existing customers |
| Utility Warehouse | 5% less (must take at least one other service) | NEW and existing customers |
| Ovo Energy | 4% less (must take Ovo's boiler cover) | Existing customers only |
Option 3: Cheaper variable tariffs that undercut the Price Cap
While firms are unable to charge those on standard tariffs more than the Price Cap, they can charge less if they wish to. There are currently four variable tariffs to switch to that can work out cheaper than the current Price Cap:
E.on Next Pledge – tracks £50 below the Price Cap and changes quarterly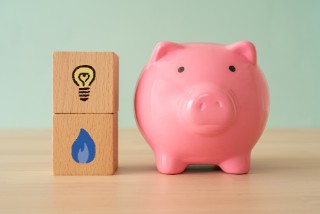 E.on Next is offering existing customers who pay via direct debit a 12-month tariff priced £50 below the Price Cap (at average annual use). The unit rates you pay will change every three months, while the standing charges are fixed. This means when the Price Cap falls in October, then the amount you pay on the Next Pledge tariff will also fall.

The Price Cap unit rates will be discounted so a typical-use household will pay £50 under the Price Cap over the next 12 months. However, your actual discount will vary depending on your usage. If you're already with E.on Next and on its price-capped standard variable tariff, it's worth considering, but there are exit fees of £25 per fuel, so you need to factor that in. You can read the full Eon Next Pledge analysis in our news story.
New provider Fuse Energy has launched its first ever tariff

Fuse's electricity-only tariff is price-capped but doesn't charge the maximum rates. Crucially, it has lower standing charges which make it on average 7% cheaper (based on electricity-only), and even more so for lower users.

However, as it's electricity-only, you'll need to get your gas supply elsewhere (assuming you need it). Plus it's a new firm with no track record, and we suspect if many of you try to switch to it, it may struggle to cope. If you're interested, read our full analysis on Fuse and its new tariff.
The Octopus Tracker tariff – prices change daily based on wholesale rates
It's available to existing Octopus customers (though others can just switch first to its standard tariff, then to this) as a dual-fuel, electricity-only or gas-only tariff. Rates change daily depending on wholesale costs, which makes it more of a gamble, but over recent months it would've very substantially undercut the Price Cap. And if it started to get expensive, you could just switch back to its price-capped standard tariff (though it may take two weeks).
Read our Octopus Tracker analysis for more.
Outfox the Market – Fox Standard Dual
Outfox the Market recently reopened to new customers after a 12-month ban put in place by energy regulator Ofgem, amid concerns over the firm's financial arrangements and how it managed its costs.
Its variable tariff is available to new and existing dual-fuel customers and works out an average 4% less than the current Price Cap. It has no exit fees. You can sign up via the Outfox the Market website.
Tulo Energy - Vari-One tariff
Tulo Energy (previously Square One) is a small independent UK energy supplier offering a standard variable tariff at 4% below the current Price Cap. It's only available as a dual-fuel tariff, and you have to pay by direct debit. As it's a variable tariff, there are no exit fees so you switch away penalty free whenever you like. It's a small firm so we've no feedback on it's customer service.
Option 4: 'Time of use' tariffs – good for those who can control peak usage, for example, electric vehicle charging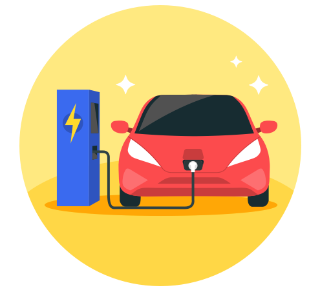 These specially designed tariffs are great for those who have an EV and a home charger. They allow households to take advantage of cheaper off-peak rates to charge their vehicle, when there's less demand on the grid. With some of these tariffs, you can also take advantage of the off-peak rate for your other electricity use too.
The flip side is they can be pricey during the peak times, so you need to make sure you charge your vehicle overnight when the rates are cheap, plus you could end up paying more for your general electricity use.
It's worth noting some of these tariffs are only available if you have certain car models or chargers, and most suppliers will say that they can ask for proof you own an EV.
Currently, we know of five energy suppliers – British Gas, E.on, EDF, Octopus and Ovo – offering these innovative time-of-use tariffs, giving you a few hours (between four and seven) of cheap rates (7.5p to 10p/kWh). For more details and what's available, see our Electric vehicle energy tariffs guide.
Octopus Energy also has its Agile Octopus tariff, where prices change every half-hour depending on nationwide demand. As rates are typically cheaper overnight and during the middle of the day, it could be worth considering if you charge your EV at home or can shift your general use to when it's cheaper. See full Agile Octopus analysis.
For all the latest deals, guides and loopholes simply sign up today – it's spam-free!