30+ Cheap Mobile Tips
Find the best deal and cut costs
Get Our Free Weekly Email!
For all the latest deals, guides and loopholes - join the 10m who get it. Don't miss out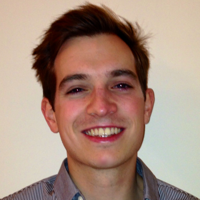 Updated Weekly
Whether your phone's superglued to your ear or you only use it for the odd call, the chances are you're massively overpaying for the minutes, texts and data that you use.
Getting a new phone can be a big financial decision, particularly if you're committing to a contract. This guide crunches the numbers and talks you through the different options – plus offers handy tips to drive down the cost of your existing mobile deal.
If you're paying more than £10-15/mth, STOP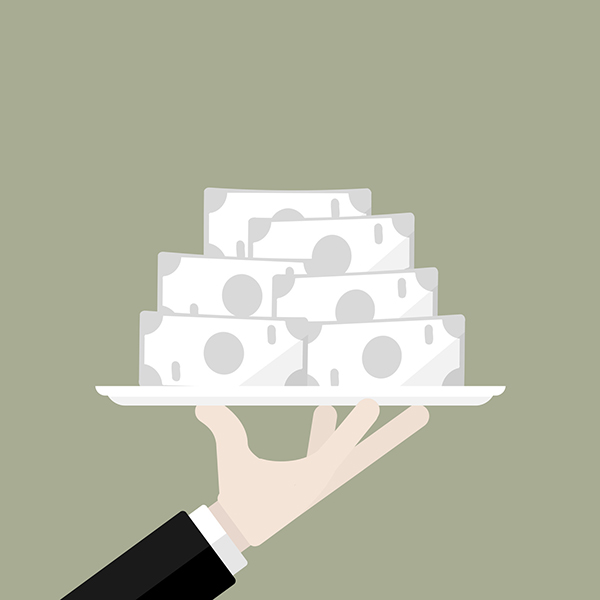 How much is your mobile bill each month? If you're paying more than £15/mth, then you need to ask yourself why.

£15/mth is the key benchmark because most of the major networks have what are virtually 'all-you-can-eat' tariffs for that price or less. For example, Three's 4GB Sim-only deal with unlimited minutes comes in at a dirt cheap £9/mth.
It is possible to get cheaper deals if you don't need too much though – see full details of all our top pick tariffs below, including discounted plans for those with certain broadband providers.
In our November 2014 poll almost 25,000 of you told us how much you pay for your mobile. The results were eye-opening – a whopping 78% of those on contracts which factor in the cost of a handset (and 46% overall) shell out more than £15 a month, with an average cost of £27/mth, or £330 a year.
Of course, there are valid reasons why you may be paying more than £15/mth. These include:
You're paying off the cost of a handset.
Your credit score means you can't get a contract (though there are cheap PAYG deals too).
You roam abroad.
You're paying more for a really hefty data allowance.
If one of the above applies, then at least there's a reason for your bill being higher – though you still may be able to save.
But if you just settle for the same deal, provider and price each year, then STOP. Mobile tariffs are deflating in price, so if anything you should be paying less each year, not more.
Before you look for a new deal, ask yourself whether you REALLY need a new handset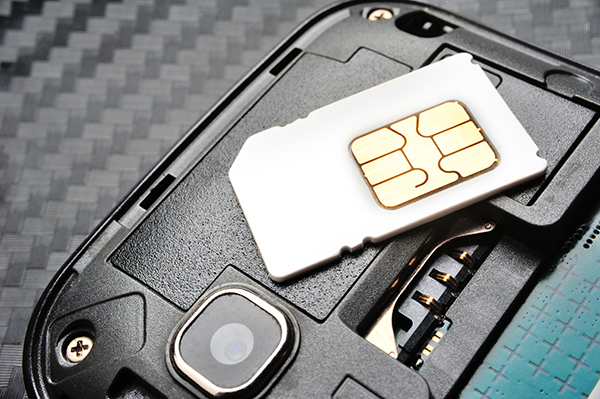 The biggest single factor affecting the cost of your new mobile deal is whether or not you'll be paying for a new handset as well. It's important to understand that even if you get a contract tariff where the phone itself is 'free' or relatively cheap, in practice you'll end up paying for it – and generally end up paying MORE for it – through the monthly tariff.
If you already have a decent handset in good nick, you'll get a far cheaper deal if you opt for a Sim-only deal. Here you simply get the Sim card with the tariff, but no handset. (See our top picks below.)
How to find a new handset
If you DO want a new handset, first think about what features you want and will use. A useful site that allows you to compare handsets is GSM Arena. It lists the full specifications for each model so you can see at a glance if it has what you need.
Read reviews online and ask friends and family for advice on which handset might be best for you before you set your heart on any gadget. You might also consider buying a second-hand phone – check websites such as eBay* and Gumtree.
Check your current usage with a free matchmaking tool – then find the right contract
Knowing how much you use your phone and what you use it for is crucial to getting the best plan.
Match free mins, texts and data closely to your usage. If you don't, you'll go over and overpay for calls. Go under and you'll overpay on the package.
Some tariffs offer unlimited options for calls and texts, meaning unlimited calls to UK landlines and mobiles and unlimited texts to UK mobiles – other calls/texts and roaming outside the UK will cost extra. But only the heaviest users would need this amount of allowance.
The easiest way to check your usage is to simply dust off your last three to six months' bills, jot down what you use every month and then work out the average. Or if you ring your provider, it'll usually tell you – you may also be able to check online.
The original matchmaker: Stalwart bill-comparison site Billmonitor* compares your previous three months to work out how much you're actually using and recommends tariffs based on this. It works with customers of EE, O2, Tesco Mobile, Three and Vodafone. It's not quite as user-friendly as MobilePhoneChecker (below), though it gives a more detailed bill analysis.


Free matchmaking and comparison tool: MobilePhoneChecker* is one of only two Ofcom-accredited mobile comparison tools (along with Billmonitor). It also has a bill reading feature similar to Billmonitor's; it's not as thorough in its analysis, though it works with more networks – the big four (bar Vodafone), BT Mobile, Giffgaff, iD Mobile, TalkMobile, Tesco Mobile and Virgin Mobile.

Its true strength really lies in the broad range of deals and filter options it on offer – it's easy to use and the most comprehensive we've come across. It's the go-to contract comparison tool as far as we're concerned.
Is it safe to give MobilePhoneChecker and Billmonitor your login details?
MobilePhoneChecker and Billmonitor encrypt all users' passwords and are registered data controllers with the Information Commissioner's Office. Both say your login and billing information will never be shared with third parties.
If you know what you want: Head to MoneySupermarket* where you can specify an allowance of minutes, texts and data and it'll show you the cheapest tariff for that package. Crucially, you can also search by handset and filter by cashback.
Don't forget about cashback. The mobile market is rife with a variety of discount packages, so it's important to understand the difference.
How to claim discounts and beat the cashback trap
There are lots of different ways to claim cashback – see the variations below:
Redemption cashback. The big discounts come in the form of a "cashback redemption" that has to be claimed from the retailer, yet they're notoriously unreliable.
Automatic cashback. These are cashback deals where you're sent a cheque automatically without claiming. They usually don't offer as big a discount as manual cashback. Some deals can also be part manual, part automatic cashback – if that's the case, only count on receiving the automatic amount.
Cashback via cashback sites. It's possible to sometimes beat the deals above with some powerhouse cashback offers, most commonly for Sim-only deals. However, don't think of this type of cashback as guaranteed – there are often problems. Read the Top Cashback Sites guide for full info.
Reclaiming usually involves filling in a form and sending it off up to five times during the contract period. Fail to do exactly this and you'll miss out on the whole discount. The main things to watch for are:
Always read the small print. It's important to discover every hoop they'll force you through. Does each time you send a form trigger some payment? Or, as usual, is it a "send all or get nothing" scenario, so if you miss sending one form, the whole thing's invalidated?
Call and check the timings needed. Never assume a cashback deal is simple. If it says "send your bill after three months", this may mean three months from application, three months from activating the phone or after you've received your third monthly bill. Call the cashback company and check.
Be careful with addresses. The address you send claims from needs to be the address used to order with, otherwise the claim may be invalidated. So if you move house, let them know immediately.
Are you keeping your old mobile number? If you port – basically meaning 'to switch' – your existing number to the new contract then you might be asked to send, in addition, the very first bill you received showing the original mobile number you were allocated.
Use the Tart Alert as a reminder. The Tart Alert is this site's free text message/email reminder service; it's mainly to remind people before their credit card 0% period ends, but you can use it as a reminder to fill in your rebate form. Enter the rebate date and you'll be sent a free text message or email (it's your choice) six weeks beforehand.
Consider another form of cashback. Regardless of whether cashback is officially offered, there's a possible additional amount. Simply sign up for the phone via a cashback website.

These are special sites carrying paid links from retailers and if you click through them and get a product, they're paid. Importantly, they then give you some of this cash. It's nowhere near as big a deal as cashback redemption but could mean an extra £20 or £30. Find out more in the Top Cashback Sites guide.
The cashback deal's with the retailer, the tariff with the network. Even if things go wrong, you still keep the tariff with the network. But sadly cashback retailers can and do go bust; if yours does, it'll be tough to recoup. Yet don't forget the networks encourage these deals, and if you believe you've been unfairly treated, a strong letter to the network asking it to step in may be worthwhile.

If you do have cashback problems, always make sure you report the company to Trading Standards. If you've been treated unfairly, consider a small claims court action.
Choose the right type of tariff: contract, Sim-only or pay-as-you-go
The number of different mobile tariffs on the market can be baffling – there are thousands of different combinations and it can be tricky to compare them on a like-for-like basis.
There are three different types of tariffs to choose from. Here's how they stack up:
---
Contract with handset – best for heavy users and spreading the cost
With a traditional mobile phone contract you pay a monthly fee and get a handset plus an inclusive bundle with a certain allowance of minutes, texts and data.
Handset price is spread out – but it costs you more in the long term

Often better for heavy users, especially on calls and texts

You'll be locked in for 12, 18 or 24 months

No risk of running out of credit
---
Sim-only contract – if you've got a handset you like and want flexibility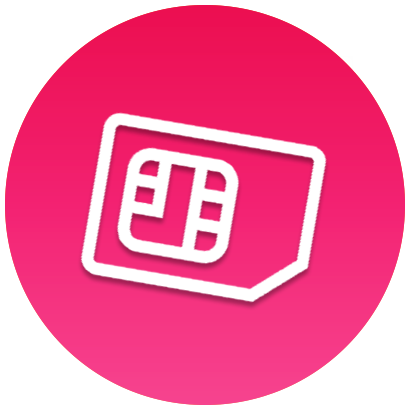 There are two types of Sim-only deals – 30-day rolling contracts which you are free to leave each month, or fixed term contracts, usually lasting 12 months.
Good if you have a handset or can afford to buy one upfront
Rolling 30-day contracts offer maximum flexibility
Often good for heavy data users
---
PAYG – no ties and never go over your allowance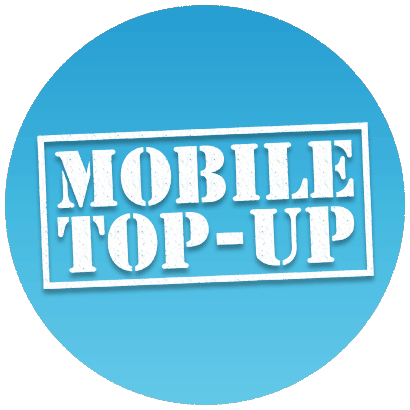 If you pay for your mobile via pay-as-you-go, you won't be tied into any contract – simply pay in advance for what you use via top-ups, online or on the phone.
PAYG doesn't require any credit check

Easier to budget

Generally more expensive for medium or heavy users
Swanky smartphones are NEVER MoneySaving, but if you get one, get it cheaply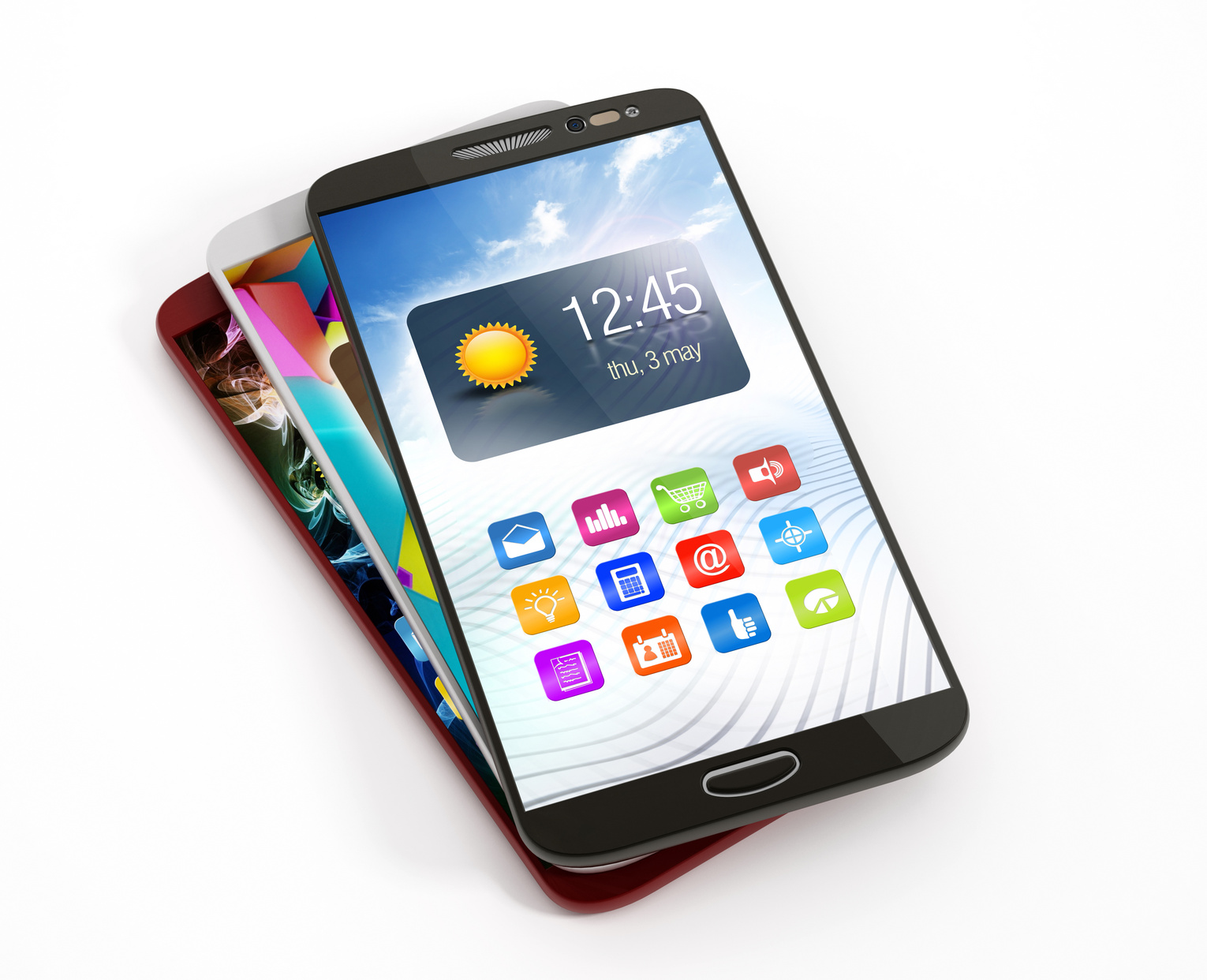 Sadly, there's no way round this one – a shiny high-spec smartphone just isn't MoneySaving. But if you absolutely must get your mitts on one, it's possible to pay less and avoid being locked into a long contract if you do it right.
The cheapest way to get a new iPhone 6s or Samsung S7 is usually to buy the handset upfront, then get a separate Sim-only deal – but not everyone can afford to do this. If you can't pay upfront, then perhaps think about switching down to a cheaper model, waiting and saving up for it.
If you're going to get one anyway though, check our top picks on tariffs – plus comparison tools and useful tips and tricks – in Cheap iPhones and Cheap Samsungs.
Many providers allow early upgrades
If you're happy to stick with your current provider, then it's often possible to upgrade your handset before your current contract comes to an end.
Don't forget the cheapest deals usually come from switching provider, but if you're willing to haggle this info might be useful. The following table sets out the major providers' early upgrade policies.
How early can you upgrade?
| Provider | Early upgrade policy |
| --- | --- |
| EE (incl T-Mobile and Orange) | Switch to a new phone and plan up to 45 days before your contract ends. |
| O2 | O2 Refresh splits your monthly statement into a cost for the handset and cost for your allowance. You can pay off the handset part of your contract whenever you want and upgrade without also having to pay off the 'allowance' segment – you'll just continue paying it alongside the 'new device segment of the bill. |
| Vodafone | Upgrade up to 30 days before your contract ends. |
| Three | Upgrade up to 30 days before your contract ends. |
| Tesco Mobile | The same system as O2 Refresh above. |
| Virgin Mobile | No official policy on early upgrades. Its Freestyle Contracts allow you to pay off the handset and buy a new phone to use with your existing airtime contract. |
Happy with your handset? Haggle down the contract costs
If you don't want to switch, and are near or past your contract's end, you're wielding a powerful weapon... your loyalty. When approaching the end of your contract, make sure you demand the very best deal possible – not just of your network, but of any out there.
The mobile world's a mature market. Everyone has a handset, so networks fight hard to win custom from elsewhere AND keep their own. If your provider won't give you a good enough deal, let it know. The aim's to get through to 'customer disconnections', which internally is often called 'retentions' as its job is to keep you. Watch Martin show Mrs MSE how to do it, with real chutzpah!

We know this method works, as you regularly tell us it does. Forumite elfy1807 says: "My contract with Orange was up and I asked them what they could do for me. I turned down two offers until I got £16/mth, 1.5GB data, unltd texts and 2,000 mins – a saving of £36/mth, that's £432/yr."
Full help on how to do this in our Haggle Down Your Mobile Bill guide.
4G gives you superfast internet – but beware of it sucking up your allowance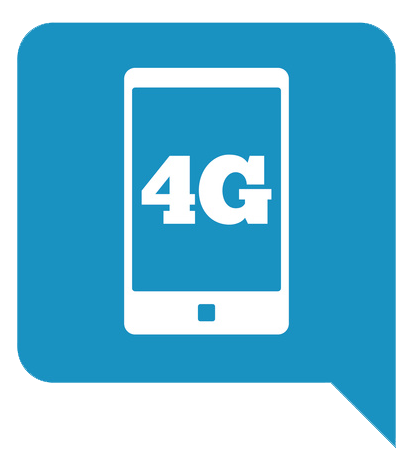 Networks claim that 4G is up to 5x faster than 3G, though Ofcom-estimates suggest that in practice downloads are only twice as fast, compared to uploads which were more than 8x quicker. The regulator also says 4G and 3G performance differs between networks, with some outperforming others.
Some operators charge more for 4G tariffs, and even if they don't, you're likely to use more data if you're on one.
So think about where you use your phone. If you're out and about a lot and will benefit from a faster connection, it may be worth it. If you mainly use it at home and work and you're able to connect to Wi-Fi there, then that often beats 4G anyway.
To get 4G you'll need a handset that's capable of getting it (many launched in the last two years can).
Happy with your handset? Take your pick of the top Sim-only deals
If you're happy with your mobile handset or are buying one upfront, then it's well worth looking at Sim-only deals as they generally offer a cheaper alternative.
Unless you're already with a Sim-only tariff provider, you'll probably need to get your phone unlocked (though Giffgaff will work if your phone is locked to O2). Our Mobile Unlocking guide has full help. Also see our PAYG top picks, including Giffgaff bundles and options for low users or those concerned about being credit-scored.
In some cases it can actually be cheaper to get a 30% APR loan than a handset on contract
If you don't have the readies to pay upfront for a handset, think long and hard before tying yourself into a lengthy contract instead – even if it offers you the phone 'free' or at a much-reduced upfront cost. Not only will the cost of the handset be wrapped up in the monthly tariff, you'll nearly always be paying a significant amount extra over the course of the contract.
When we crunched the numbers in May we calculated that in some cases it'd actually be cheaper to buy a handset direct with a 30% APR two-year loan (typical contract length) than take a contract. (Of course, we're not suggesting you do that.)
We worked out how much extra users would pay with six of the UK's biggest mobile providers if they were to get a 16GB iPhone 6s or a Samsung Galaxy S7 on a two-year contract, as opposed to buying the handset directly and taking out the same network's equivalent Sim-only deal.
The table below displays the 'effective APR', which is the interest rate you could afford to pay on a loan to buy the handset upfront plus get the equivalent Sim-only plan on the same network and it STILL be cheaper than taking out a similar contract deal from each network.
'Effective APR' of popular phones
Network
iPhone 6s (16GB)
Samsung Galaxy S7
Vodafone
15.6%
Cheaper on contract
EE (incl T-Mobile & Orange)
34%
13%
O2
21%
8.5%
Virgin Mobile (1)
26%
13%
Three
19%
1.5%
Tesco Mobile
7.7%
4.7%
(1) New Virgin Media customers. Figures rounded to the nearest %. Table correct as of 25 May 2016.
Mobile providers say that a contract isn't a loan (so they don't usually display an APR) but effectively it is one as you're credit-checked. Even if a network offers you a deal where you can pay the cost of the handset and your tariff off separately you're likely to be paying a premium.
Quick question:
Could I get the handset on a 0% credit card instead?
If you want a snazzy phone but can't afford to buy the handset upfront, you're best off saving up. But if you really can't wait, then instead of paying mobile providers' inflated prices, you might want to consider taking out a credit card with a lengthy 0% Credit Card spending offer, buying the phone upfront, then stashing the card in a bowl of water in the freezer (so you won't be tempted to use it again) and getting a cheap Sim-only deal.
The longest 0% card currently is Tesco's up to 28mth 0%, followed closely by the Post Office's 27mth 0%* and Sainsbury's 27mth 0%*. Remember you must always ensure you meet the minimum repayments and clear it before the 0% term ends or they jump to 18.9% rep APR (or more for some). Use our eligibility calc to see which cards you'll most likely be accepted for. See a full range of alternatives in our 0% Credit Card spending guide.
Get Our Free Money Tips Email!
For all the latest deals, guides and loopholes – join the 10m who get it. Don't miss out
Top PAYG deals – for low users or to avoid being credit-checked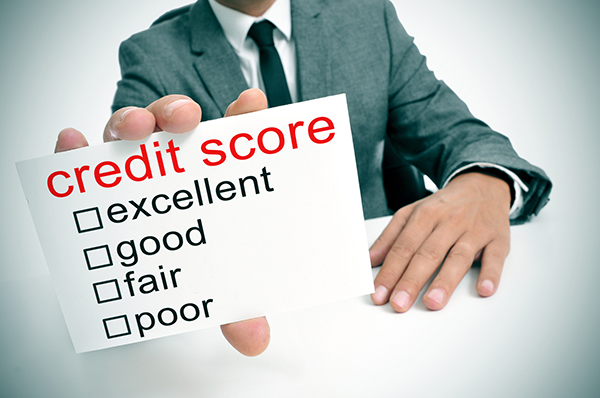 If you're a very low user, can't pass a credit score or just want to be totally in control of how much you spend, then opting for a pay-as-you-go (PAYG) deal might be a good option.
Why does my credit score matter? When you apply for a mobile contract (including Sim-only contracts) you're usually credit scored (because the company is spreading the cost of the handset over the contract, so for the firm, it's effectively a loan). If your credit history's poor then there's a chance you will be rejected and won't get a contract.
If this happens, don't despair – you still have options. You can choose between Giffgaff (which doesn't credit score you because you're technically prepaying rather than signing up for a contract) or another PAYG provider. Alternatively you could always try boosting your credit score.
There are a range of other PAYG providers to choose from. Here are their pay-as-you-go rates:
The following table shows what you'll get from each on a £10 bundle, which gives better value than paying as you go. They're more like Sim-only plans in that you get a fixed allowance each month, the difference being you'll still have to top up if you want to use more or buy another bundle.
Get a 'granny in a glovebox' – grab a cheap emergency phone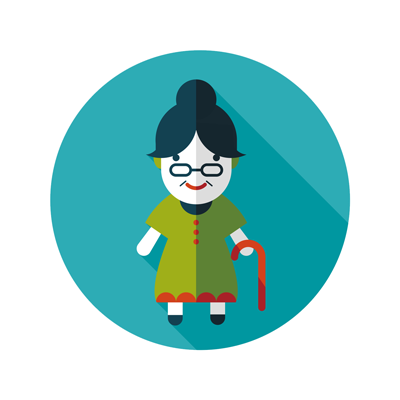 A 'granny in a glovebox phone is great to stash in your car as an emergency second mobile, to give to your kids or if you only need to use a phone very occasionally.
One of the cheapest we've found is the unlocked Nokia 105 from Carphone Warehouse for £24.99. Since it's unlocked, you can pick up a PAYG Sim from any network – bear in mind though that Three Sim cards won't work with it as it's a 2G (older, non-smartphone) handset.
If you're after a phone with web access or you're planning on going with EE, one example of a cheap smartphone is the Alcatel Pixi 3 (3.5) from Carphone Warehouse for £19.99 (+£10 top-up).