Cheap Motorbike Insurance
Compare scooter, moped or motorcycle insurance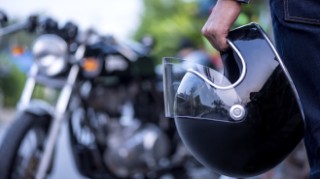 Whether you ride a Harley-Davidson or Vespa scooter, a Ninja, Hornet or Bandit, motorbike insurance is a legal requirement. However, just because it is compulsory doesn't mean it has to cost a packet.
Cheap insurance can be hard to find, as many big names steer clear. Yet it's still possible to get scores of quotes in minutes, saving you £100s. Seeking pedal bike cover instead? Use our Bicycle Insurance guide.
Step 1: Getting the right cover
Motorbike insurance rates are set by actuaries, whose job is to calculate risk. Each insurer's price depends on two things: their underwriters' assessment of your particular risk, and then their own pricing model which dictates what customers they want to attract and what they should charge. See the following quick questions for more.
Quick questions
The cost of insurance jumps for under-30s, and even more for under-21s. There's not much you can do about your age, but generally, cheaper third party insurance is still worth a look for younger riders but always compare against third party, fire and theft and comprehensive cover.

Remember third party only pays for damage to other people's bikes or property, and not your own.

While many riders don't use their motorbike as their main form of transport, they use their car mileage to estimate the bike mileage. Often, it's far less. As you pay less if you drive less, this mistake can lead to you paying more than you need to.

Security is one of the biggest problems for motorbike owners, and less secure bikes are more expensive to insure. Ideally keep it inside the house or, if not, in a locked garage. If you can't do this, some insurers won't cover you for theft.

If it has to stay outside, use an insurer-approved anchor lock or security device. This will help reduce your cost, though they can be expensive.

The more points on your licence, the higher the cost of cover. While speeding points remain on your licence for four years, insurers usually check for convictions during the last five years.

It's worth considering going for a policy with a higher excess (the amount of any claim you need to pay yourself). Many people will find claiming for less than £500 of damage both increases the future cost of insurance and can invalidate no-claims bonuses, meaning it's not always worth making a claim.

So why pay extra for a lower excess? A few policies will substantially reduce premiums for a £1,000 excess, so try this when getting quotes. The downside of this is if you have a bigger claim you'll have to shell out more, so take this into account.

It's unlikely that damage to your riding helmet and specialist clothing will be covered as standard though more and more insurers are giving the option to include these as at an optional extra cost or sometimes for free. Check with your insurers before you buy.

Be Wiser currently gives helmet and leathers cover as part of a policy, but do check the limits are sufficent.

Whoever you insure with, you will be given the option to 'pay monthly' but be careful. What usually happens is that you are loaned the annual cost and charges you interest for the privilege.

Occasional promotions are interest-free, but otherwise the interest rates are usually hideous. So either pay it off in full, or if you can't afford it in one go it's actually cheaper to pay with a 0% credit card for spending and make the same repayments to that.

If you haven't got normal circumstances – perhaps you've made a claim in the past few years, have a modified bike or expect to ride 100,000s of miles a year – tell your insurer. If you don't and then try to claim, even for an unrelated issue, your whole policy may be invalid.

You should also tell your insurer about any changes. This is crucial as it reduces potential problems in the event of a claim, even if it's just your address. Trying to get insurance after you've had a policy cancelled due to a fraudulent claim is very difficult, very expensive and will follow you for the rest of your life.

A change in circumstances includes moving jobs, as insurers believe this can affect your risk. Scandalously, the unemployed often (though not always) pay higher rates for insurance, so tell your provider if you're out of work.

Tweaking your job description could save you cash and to help, we've built a fun Car Insurance Job Picker tool to show the riskiest jobs and see if small tweaks to your job description could help you save.

With insurance, remember – the golden rule is:

If you've read these tips and thought, "it's easy to lie about this", then of course, you're right. Yet lying on your insurance form is fraud. It can lead to your insurance being invalidated and, in the worst case, a criminal prosecution for driving without insurance. Don't do it.

The economic times we live in mean you never know which company might be the next to have problems. Fortunately, insurance providers are covered by the government-backed Financial Services Compensation Scheme, meaning if they go into default, you're protected.

The FSCS will usually try to find another provider to take over your policy, or issue a substitute policy. However, if you have any ongoing claims, or need to make a claim before a new insurer is found, the FSCS should ensure these are covered. For full details, read the insurance section of the Savings Safety guide.
Step 2: Find the best motorbike quotes
As insurance prices depend on an individual's circumstances, there's no single cheapest provider. The key is to use comparison sites to get the most quotes in the shortest amount of time.
If you are a fair-weather rider and only use your bike in lighter, brighter months of extra daylight, also get a quote for temporary insurance.
This guide has recently been updated with a new order, and information, but we'd love your feedback on if it works for you, if there's anything you would change, or feel we have missed.
Remember: Always double-check your results and bear in mind that you're giving your data to insurers when running comparisons.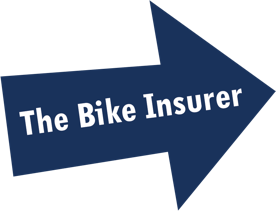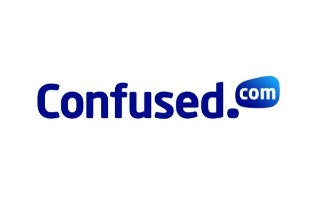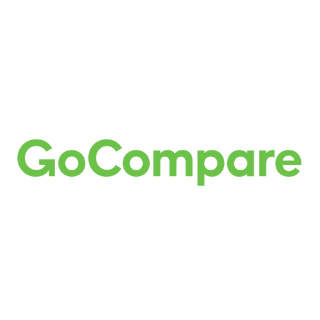 The pick of the rest
For a final push, it's worth checking broker Carole Nash* separately, as it's not included on comparisons.
And if you're desperate to squeeze the pennies, there are also a few more comparisons to try: Quotezone*, Compare The Market* and MCN Compare.
Step 3: Check out special policies
Once you've obtained quotes from comparison sites, it's worth trying these extra steps to see if they undercut your best price.
Temporary insurance
For some, jumping on the saddle is a good weather activity. If your bike only comes out when the weather is on the bright side, take a look at cheaper temporary insurance that can just last up to three months.
There are two things to be aware of, though.
You won't build up a no-claims bonus. This will mean you won't be eligible for no-claims discounts in future years.

When not insured, you must get Sorn. Rules came into force in 2011 saying all vehicles must either be insured – even if no one rides them – or you must get a a Sorn (Statutory Off Road Notification). See Gov.uk for how to do this.
The top short-term solution
Bikesure: If you need short-term cover, Bikesure can offer policies from one day up to 3 months at a time. A condition is that the rider must be aged 21 or over.
Before jumping for a short period policy, compare the cost against an annual premium as getting three months of cover won't simply be a quarter of an annual premium so is worth doing some homework.
Get a 'six-wheel' policy
If your bike isn't your only form of transport, and you use a car too, get a quote for a policy that covers both. The only 'six-wheel' policy we've found is from Carole Nash.
Though having both vehicles on one policy may be convenient, check that it's actually worth it. Get a 'six-wheel' quote, then total up individual ones for your bike, using the comparisons above, and your car, using our Cheap Car Insurance guide.
Speak to a broker
Brokers and comparison sites may seem like they're doing a similar job, as each search a number of different insurers. But they're radically different beasts. A good analogy for this is to compare it to searching for the cheapest loaf of bread.
Individual insurers are like bakers, your choice is simply to buy the cheapest loaf that suits.
Brokers are like supermarkets. They stock a range of bakers' loaves and the price charged depends on their relationships with suppliers, while comparison sites keep records of all their prices.
So, with your tastebuds whet, we'll get to the point. To really hone the price to the nth degree, it is worth picking up the phone and calling a broker. Try BikeSure or search on the British Insurance Brokers' Association website for a local broker.
Get Our Free Money Tips Email!
For all the latest deals, guides and loopholes - join the 12m who get it. Don't miss out
Step 4: Special deals
While comparison sites offer a large chunk of the deals available in the market, others are only available directly from insurers or brokers. If any of the providers below are among your cheapest, use the links below to buy instead and take advantage of special deals.
You won't find LV motorcycle insurance on comparison sites but do offer a number of incentives to tempt you into signing up. You'll automatically get free helmet and leathers cover, £100k of legal expenses and a 10% discount if you have an existing LV car or home insurance policy.
Insurance broker Be Wiser also offer a number of incentives such as free helmet and leathers cover, legal protection service, RAC roadside assistance and personal accident cover.
Step 5: Grab cashback and haggle
By now you'll know the cheapest available provider. But you may be able to cut the cost even further.
Try cashback websites
Once you know who your cheapest provider is, you need to check there aren't any hidden cashback deals, as these have been as high as £100. If your second or third cheapest quotes weren't too much more expensive see if cashback's available for them too, and find the overall winner.
These sites carry paid links from some retailers and financial services providers. In other words if you click through them and get a product they get paid. They then give you some of this cash which means you get the same product, but a cut of its revenue.
Don't choose based only on cashback, see it as a bonus once you've picked the right cover.
Those new to cashback sites should ensure they read the Top Cashback Sites guide for pros and cons before using them.
Things you need to know before doing this...
Never count the cash as yours until it's in your bank account. This cashback is never 100% guaranteed, there can be issues with tracking and allocating the payment, plus many cashback sites are small companies with limited backing, and you've no protection if anything happens to them.


Withdraw the cashback as soon as you're allowed. Money held in your cashback site account has no protection at all if that company went bust, so always withdraw it as soon as you're eligible.


Clear your cookies. While it shouldn't be a problem, if you've used comparison sites beforehand, there is a minor risk that the cashback may not track due to cookies – so its good practice to clear those first (read About Cookies).
Haggle on your insurance
The insurance market is very competitive and companies are desperate to retain business. So once you've got your overall cheapest price, get on the phone and try to haggle. There's often price flexibility, but be fully armed with the screen scrapers' cheapest quotes and any available cashback first.
The first port of call should be your existing insurer. If it can beat or even match the best quote it saves the hassle of switching policy. If that doesn't work and you're still in the mood, take it to a broker. For more haggling tips, read the full Haggle On The High Street guide and The top 10 firms to haggle with.
Once you've found the cheapest
Once you've found the cheapest from the screen scrapers, there are two important checks to make:
Double-check the quotes
Click through to the insurance provider's own website to double-check the quotes, as to speed up searches some comparison sites make a few assumptions.

Examine the policy's coverage
Is the policy suitable for you? If you want "pillion cover", is it included? Plus while you're there, it's worth playing with the policy details to see if you can slim the price down. Look at the excess, and if extra security will help to drive the cost down.
Step 6: Remember next year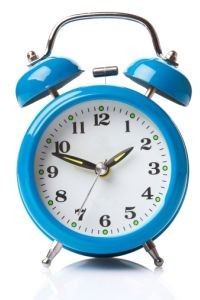 Providing you drive well and don't have any accidents, your insurance premium should get cheaper after the first year. However, don't automatically stick with the same provider – it may not still be the cheapest.
Apply for cover from your existing insurer as a new customer and its likely you'll be given a better price. This is because insurers, like any company, will happily profit from apathy if they can.
Insurers must send out renewal notifications at least 28 days before renewal. This doesn't leave much time, and you can end up rushing to find a cheaper price.
To avoid being forced to decide quickly, put a warning in your diary six weeks before your renewal date, so there's plenty of time to sort out a new provider.
Get Our Free Money Tips Email!
For all the latest deals, guides and loopholes - join the 12m who get it. Don't miss out
What to do if something goes wrong
First, you need to complain to your insurance company directly. If it doesn't respond, or if you don't like what it says, then you don't need to just take it.
You can escalate your complaint to the free Financial Ombudsman. The ombudsman is an independent adjudicator which will make the final decision on a claim if you are locked in a dispute with your insurer. For more on how to make a complaint, read our Financial Rights guide.
Join the MSE Forum Discussion