0% Balance Transfer & Spend
Get up to 28 months 0%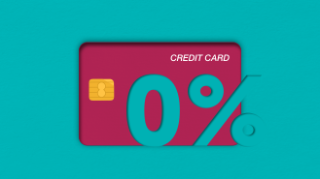 Most credit cards are either good for new spending OR cutting the cost of existing debts. But some offer cheap intro rates on both.
These all-rounder cards can be great but aren't for everyone. Plus, the intro deals available on these cards aren't ever likely to knock the more specialised cards off their top spots. So before you get one, read this guide to make sure it's the right choice.

Best buy all-rounder cards
Get Our Free Money Tips Email!
For all the latest deals, guides and loopholes - join the 12m who get it. Don't miss out
The seven golden rules
Before applying for an all-rounder card ensure you follow the seven golden rules.
Get Our Free Money Tips Email!
For all the latest deals, guides and loopholes - join the 12m who get it. Don't miss out
Best Buys: Longest 0% cards
The best credit card deals currently break all records, though acceptance is tough (see eligibility calculator info above). When deciding which to choose, a good rule of thumb is...
A lower fee can be trivial compared with interest if you don't clear the card or shift again before the 0% ends. A card with a 1% fee is £10 per £1,000 transferred. And a card with a 3% fee is £30 per £1,000, only a £20 difference, which could quickly be eaten up by interest. If unsure, go long; to help, we built the Which Card Is Cheapest? calculator.
CARD

0% LENGTH PURCHASES

0% LENGTH BALANCE TRANSFER

BT FEE

APR†

ELIGIBILITY CALCULATOR

Tesco Bank*
15 months
15 months
0.85%
19.9%
You can use our eligibility calculator for this card
Virgin Money*
26 months
26 months
2.9%
18.9%
You can use our
eligibility calculator
for this card
MBNA*
Up to 27 months BUT only on purchases in the first 60 days (1)
Up to 27 months (1)

2.69%
20.9%
You can use our eligibility calculator for this card
Representative variable APR; your balance transfer interest may be different. See all Official APR Examples.
(1) You could be accepted and offered fewer 0% months
Cashback sites may pay you for signing up
As an extra boon, members of specialist cashback websites can be paid when they sign up to some financial products. Do check it's exactly the same deal though, as terms can be different. And remember that cashback is never 100% guaranteed until it's in your account.
Full help to take advantage of this and pros and cons in our Top Cashback Sites guide.
All-rounder cards Q&A
It depends on the amount, but if you were to do a balance transfer of £2,000 and spend £2,000 over a year, while paying off £350 a month, you could save £200 by using an all-rounder card instead of a standard one.

Remember that over longer time periods, all-rounder cards can be beaten by using two separate cards; one for purchases and one for balance transfers.

| CARD TYPE | INTEREST (AER) | INTEREST & FEE AFTER 1 YEAR |
| --- | --- | --- |
| Standard card | 18.9% | £260 |
| Balance transfer card | 0% on BTs & 18.9% on spending | £160 |
| Low-rate card | 6.4% on BTs & spending | £80 |
| Top all-rounder card | 0% for 24 months on both | £60 |

Lenders have a wish list and want profitable customers – it's not all about your credit score. If they determine you can't afford the card or you're simply not profitable to them, they may reject you.

Of course, you should check for errors on your credit file, but hard and fast reasons for rejection are difficult to come by. It may be as bizarre as a lender choosing to give credit cards to customers it's more likely to be able to flog a mortgage to. For a better understanding, visit our Credit Club to see your unique MSE Affordability score and Experian credit score for free.

No. These are totally separate things. Unlike loans, with credit cards you choose how much you repay each month, though every card has a set minimum monthly repayment. The interest rate is the cost of the debt. For example, a rate of 20% on £1,000 means it costs you £200 a year assuming a constant balance (see our Interest Rates guide for more).

This does mean in some circumstances you may shift debt to a new, cheaper card, but if it has a higher minimum payment, you'll need to pay more each month. Because you might not be able to afford that, ensure you check the minimum repayments before switching.

However, the more you repay, the faster the debt disappears. Especially important is that you try to pay more than the set minimum. For more on that and tips on how to do it, read the Minimum Repayments: Danger! guide.

If it's not high enough to buy what you want, or transfer other debts to the card, just use as much of the limit of the card you've just got as you can. You could always try to get another purchases or balance transfer card, or look for another way to get the cash.

It could, but you'll need to be disciplined. All-rounder cards can be used to balance-transfer existing card debts, giving you time to pay off the debt more slowly, and at 0%. But, as there's a 0% purchases period too, it could actually tempt you in to further debt – so it might be better not to take the risk.

It may be better to look at more serious ways to cut costs and sort out your debts. See our Money Makeover guide for how to cut costs on everyday expenses, or Debt Help for where to find help and advice.
Get Our Free Money Tips Email!
For all the latest deals, guides and loopholes - join the 12m who get it. Don't miss out
Join the MSE Forum Discussion