11 tricks to get school-aged kids looked after for less this summer
The summer holidays are upon us. Those endless, lazy days lolling around in the sunshine – for the kids that is. For many working parents, it's the start of the annual summer childcare scrabble, as they hunch over the spreadsheet of doom, trying to work out how to pay for it all.

The average holiday club in the UK now costs £148 a week according to a survey out today by the family charity Coram – that's a 5% rise since 2021. So I've put together 11 tips to get school-age kids looked after for less this summer, including everything from free community holiday clubs and playdate swaps to 60% off PGL activity holidays and free holiday camps if you're on certain benefits.

Also see our Kids' summer magic blog for ways to make memories for less.

Check if you're eligible for £100s to help with holiday childcare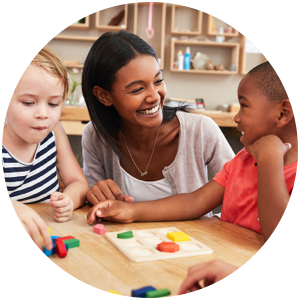 If you pay for childcare for under-12s, or under-17s with disabilities, as long as it's a registered childcare provider, which includes many summer holiday clubs, playgroups or childminders (the link shows you how to find them), even if only for the holidays, you may be able to get one of two types of help...

Family income under £40,000? Check if you can get universal credit (if you're not already getting it or tax credits), which may help to cover some of your childcare costs – though you will need to pay and claim it back. See universal credit for summer childcare.


Tax-free childcare. 100,000s of working parents are missing out on £100s or £1,000s through this childcare help. If you work (both of you if a couple) and pay for childcare, you may be eligible for Tax-Free Childcare that lets you pay in and get a quarter added on top for free, up to a maximum £2,000 a year for each child.
Swap playdates with friends, or even start a babysitting circle on Whatsapp
If you've trusted friends who are also working parents, consider taking turns looking after each other's little ones – chances are someone might be grateful for the suggestion. You could even take it a step further by starting a babysitting-circle Whatsapp group to swap childcare with a few like-minded parents.

This works for forumite zippybungle:
I do a childcare swap with friends where I have their kid for a day when they are at work and they return the favour for me. The kids really enjoy it!
Does your child get free school meals? Bag FREE holiday club spots for SIX weeks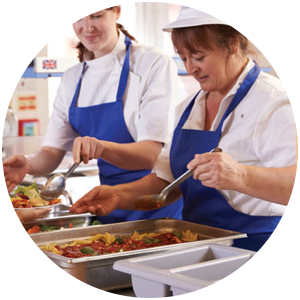 This is a brilliant freebie. A government scheme in England provides free holiday club places for kids who get benefits-related free school meals – including a healthy lunch. The Holiday Activities and Food (HAF) scheme gets kids aged four and above doing crafts, music, excursions and more. Access to the programme isn't automatic, you must apply.

What's on offer and how many hours varies by local authority, but the scheme typically gets you six weeks of childcare over the summer. There are also schemes available in Scotland, Wales and Northern Ireland.
Grab up to 60% off last-minute PGL adventure holidays, plus an EXTRA discount via tax-free childcare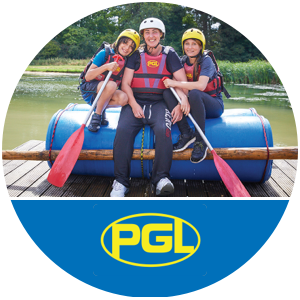 You may have heard of PGL from your kids' school trips, but it's also popular for its kids' adventure camps in the holidays at 10 centres across England, Wales and Scotland. You can usually choose from over 40 activities, such as quad biking, zip wiring and abseiling (it may vary depending on location).
The real trick though is to wait to book until six weeks in advance when prices plummet (though of course availability may be more limited). For example, right now its offering up to 60% off holidays until Friday 29 July. When I checked, you could get a week's muti-activity holiday in Surrey in August for £299.60. Prices include food, accommodation and activities.
Better still, PGL accepts tax-free childcare and childcare vouchers, meaning you could slash the bill even further.
Check out youth clubs, churches and council leisure centres, for example free or £5 for three mornings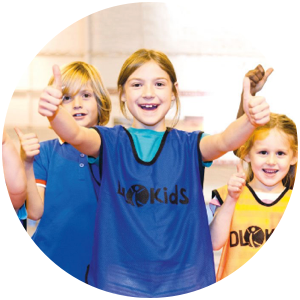 Don't go straight to your local big-name holiday club – you can often undercut it. Search local sports clubs, churches and council-run leisure centres, as these can be a fraction of the cost. For example, last summer my kids had a ball at a church summer club for the bargainous price of £5 in total for three mornings.
This year, we found a church in Stratford Upon Avon running a FREE holiday club for one week in August for three hours per day. A nearby big-brand holiday club charges £42 a day for eight hours a day (of course, the hours are longer).
Forumite hngrymummy says:
We did a free one-week holiday club at our church every year. The only things to be paid for were lunch (as in bring your own sandwiches) and the trip to somewhere like Drayton Manor.
Sign your 16 to 17-year-old up for a two-week summer activity break for £50 (free for some)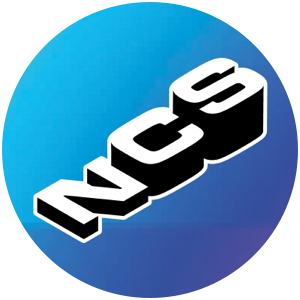 If you want to get your teenager doing something fun and productive, the England-only National Citizen Service scheme gets 16-17-year-olds rock climbing, kayaking and learning life skills during the summer holidays. It includes a trip away and 30 hours' voluntary work in the community. It's £50, or even free for some via a bursary.
See our National Citizen Service deals page for a full explanation. As Ed tweeted:
Receive benefits? You could be entitled to a free or cheap leisure card giving discounted holiday clubs, swimming and more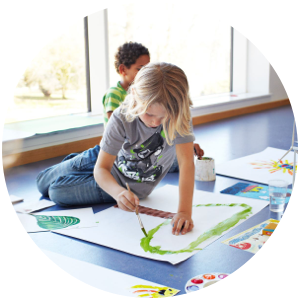 If entitled to a leisure card, you'll be able to get discounted activities at council-run leisure centres. The price of the card depends on your local council, and some offer it for free. To find out more and apply, you'll need to contact your local council.
As well as cheap activities for the kids, these often include holiday club discounts. For example, Chesterfield Council is running a holiday club at £20 a day or £17 with a leisure card (the card itself costs £20 a year for those on certain benefits).
You could have the right to request flexible working, for example compressed hours
Of course, what you can get will depend on the type of job you do, but most have the right to request flexible working – which can be a boon over the summer break. This might mean compressed hours, flexible hours or working from home. Even an hour shaved off the commute might mean an hour's less holiday club needed.

It's worth noting you have the right to request term-time only working – even if you don't work at a school or university.

By law you can make a request if you've been working at your company for at least 26 weeks. Employers have to consider the request, but don't have to agree. You might also have to take a salary cut for working fewer hours. You need to make the request in writing – see Acas' tips on making a flexible working request.
Unpaid parental leave can help as a last resort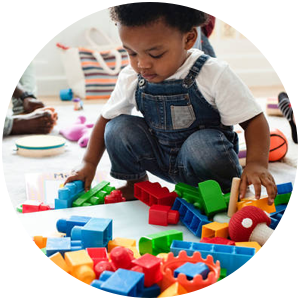 If you're stuck, unpaid parental leave could help. You're entitled to four weeks unpaid leave per child per year. You need to have been at your employer for a least a year and take the leave as full weeks, rather than odd days. To check whether you're entitled, see the Government's full rules on this.
Do the maths. The more kids you have, the more likely this is to be worth it. For example, if you were paying for holiday club for four children at £100 a day but earn £65 a day after tax, parental leave could be worth considering. It's also useful for those with children who can't attend holiday clubs for whatever reason.
Got a spare room? An au pair could save you cash. If you can find one…

If you're lucky enough to have a spare room (or can shift bedrooms to create one), au pairs can be reasonable compared with holiday clubs – especially if you've more than one child. The catch is that since Brexit, they're much harder to come by.

Under the Government's au pair scheme, they can work up to 30 hours a week in exchange for at least £90 a week pocket money, plus food and board. Au pairs need their own private room and to be treated as members of the family.

The big downside is they now need a Youth Mobility Visa or be eligible to apply for EU settled status – and these are tricky to come by. See the Government's full Au Pair scheme rules on visas.
If you're interested, recruitment website Au Pair World is a decent start point (you need to pay £34 a month to contact au pairs).
Term-time only jobs can work for some
While not a quick-fix for this summer, some parents say term-time only jobs work well for them. Don't just think teacher – depending on qualifications, it could be anything from a catering assistant to lecturer or school administrator.

To find these jobs – try searching for 'term time only' on job-hunting sites such as Indeed, Monster and Reed. Of course, it might mean a salary cut for working fewer hours.
Please let us know how you save on holiday childcare in the comments below or via Twitter @MoneySavingExp.
Join the MSE Forum Discussion