How to cancel your home insurance
You can amend or cancel your home insurance policy at any time. There's no fee if you're at renewal, though you'll usually be charged around £25 to £50 to leave or change the policy early. However, if you're moving home or have found a cheaper deal elsewhere, you could still make savings from switching. This short guide takes you through it all.
Can I cancel my home insurance?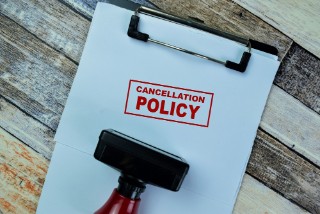 Yes, you're able to leave your home insurance policy at any point, though you may be charged depending on when you cancel it:
First 14 days: cancellation fees may apply. All policies will have a cooling-off period of at least 14 days, during which insurers can charge a fee to cover its costs of setting up and cancelling the policy, for example, £25. Not all insurers charge for this though, so do check.


Day 15 to renewal: cancellation fees usually apply. This is when the insurer's standard cancellation fee kicks in. Always check your policy, but this typically ranges from £25 to £50 (but can be higher or lower).

If you've paid for your home insurance policy up front and haven't made a claim, you'll receive a refund for the unused months – minus the cancellation fee. See Will I get a refund? for full info.


At renewal: no cancellation fees. Most home insurance policies run for a period of 12 months, with a renewal notice sent around three weeks before the policy expires.

If you decide you don't want the policy to continue at this point, contact your insurer and it can cancel the renewal – with nothing extra to pay.
Just be aware that your cover stops at 11.59pm on the day of cancellation, so make sure any new policy starts the very next day to ensure you have continued cover. This is especially important if your property is mortgaged, as home buildings cover is usually mandatory.
For all the latest deals, guides and loopholes simply sign up today – it's spam-free!
Can I transfer my home insurance if I'm moving house?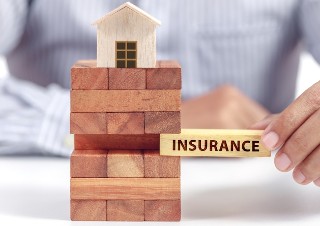 Sticking with your existing insurer is usually an option, but it might not be the cheapest way. To find out, ask your current insurer for a quote to cover your new property, including any admin fees you'd need to pay to amend or cancel the policy.
You can then compare home insurance quotes from new insurers to see if you could save from switching – just remember to include your current insurer's cancellation fee in your calculations.
Either way, always wait until you've exchanged contracts and agreed a completion date before making any changes or cancelling your current policy. This way you avoid further possible admin fees if dates shift.
Should I cancel for a cheaper policy?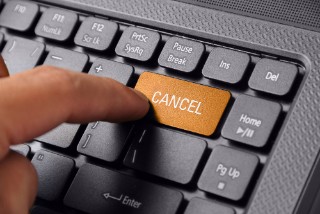 Switching isn't just for those at renewal, you can switch at any time. You'll just need to factor in any cancellation fees payable for you to leave your current insurer partway through the policy.
However, even after these fees, substantial savings are still possible – especially if you usually auto-renew and don't shop around. It worked for Steve and Sue, who emailed...
I had been a loyal customer for over 30 years, but have now switched to new insurance providers and saved myself over £400 on home and car insurance. The insurance was mid-term but even with the 'admin' charges it was worth me changing. Steve
My insurance had over two months left before renewal, but I took a chance and talked to my insurer. In the end I managed to get a cheaper deal with another trusted company and the old one kindly waived the £58 cancellation fee. Sue
Compare hundreds of quotes to see if you can save
To find out if you could save by ditching and switching, the trick is to combine as many comparison sites as you have time for, then checking if cashback sites and haggling can beat your cheapest price. See full details and step-by-step help in Find the cheapest home insurance quotes.
Once you have your cheapest quote, you'll be able to see whether the savings from switching outweigh the cancellation costs. You need to be making a substantial saving to make this work, as...
You won't earn the current year's no-claims bonus if you switch
How do I cancel my home insurance?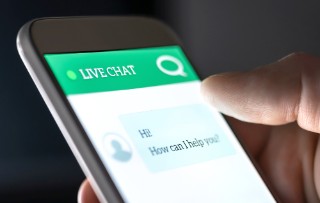 You simply need to contact your insurer and ask it to cancel your policy, such as via online live chat or over the phone.
You'll need to be named on the policy in order to cancel it, and it's best to have your policy documents to hand before you start.

The insurer will usually ask why you want to cancel, and might offer you a discount to try and get you to stay. If you're switching midway for savings and the offer beats your new quotes, you can simply accept. See home insurance haggling for top tips.
If you still want to cancel, you'll be told of any fees that are payable and how confirmation will be sent to you, for example via email. Your policy will then expire at midnight on your selected date of cancellation.
Don't just cancel your direct debit. You must notify your insurer if you want to end the policy. Cancelling the direct debit is the same as refusing to pay, so you'll breach your contract and a negative missed payment mark will be recorded on your credit file.
Will I receive a refund if I cancel my home insurance?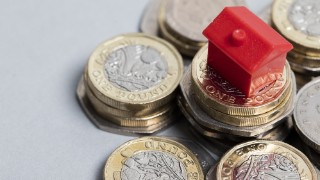 This all depends on whether you've made a claim on the policy or not:
No claim: y ou'll receive a refund for the remaining months and/or days left after the cancellation date, minus any fees. However, if the cancellation fee is larger than this amount, you may have to pay your insurer a final amount (which it will normally take from your existing direct debit).


Claimed: you'll usually have to pay for the entire year (plus cancellation fees). You can still cancel your current policy if you've made a claim, however you wouldn't normally receive any refund (and would need to pay the outstanding amount if you pay monthly). Either way, the cancellation fee would be added on top, so you might want to consider keeping the policy running until renewal, when you can leave fee-free.
More home insurance tips
We've a whole host of home insurance top tips and tricks to get cheap cover. Below is a quick round-up of where we'd suggest you head next...

Suggestions for you
Have your say in our forum!