Landlord Insurance
Get cheap cover if you're renting out a property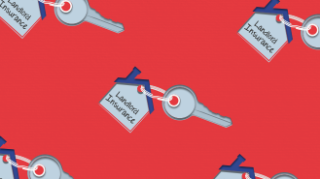 If you're one of the UK's two MILLION people who rents out a home to tenants then landlord insurance is worth considering. It's not compulsory but can prove useful, so we show you how to get it cheapest.
We've a host of tips to help you decide if it's right for you, including what it covers. Importantly, this guide is for residential landlords who rent out homes, not commercial landlords letting out offices or shops. It is also for landlords who let their homes for long periods (usually defined as six months or more), NOT for Airbnb-style short-term lets.
Get Our Free Money Tips Email!
For all the latest deals, guides and loopholes - join the 12m who get it. Don't miss out
Landlord insurance explained: The five need-to-knows
Landlord insurance is not compulsory – think of it as souped-up home insurance to cover extra perils such as non-payment of rent or damage by tenants – but it can be very costly to go without it if disaster strikes. Our tips help you decide if it's right for you.


Get Our Free Money Tips Email!
For all the latest deals, guides and loopholes - join the 12m who get it. Don't miss out
Use comparison sites to find the cheapest landlord policy for you
Once you've brushed up on the basics from our top five tips and decided landlord insurance is right for you, it's time to visit comparison sites for quotes. These sites zip your details to a number of insurers and brokers to find the cheapest. They don't all compare the same companies, so it's best to combine them.
Step 1. Use comparison sites – a quick route for quotes but it won't find all providers
This is a quick and easy way to search for a policy that'll give you a decent benchmark for prices. But it'll only give you a sample – less than half – of the landlord insurance market which has more than 50 insurers and brokers.
Here are two of the biggest which compare landlord insurance premiums to get a speedy quotation. They don't search the same insurers so try both if you've time.
Getting a quote takes five to 10 minutes
Provides quotes for all types of tenant including students and housing benefit recipients
Limited information at quotation stage
Getting a quote takes five to 10 minutes
Clear and extensive selection of tenants
Getting a quote takes five to 10 minutes
Clear and extensive selection of tenants
Limited information at quotation stage
Step 2. Check the BIG insurers and brokers comparison sites miss out
Comparison sites let you compare insurers quickly, yet don't capture the entire market. Some insurers don't appear on comparison sites at all – and some deals are only available by going directly to an insurer's website.
We've only included the biggies here but the broker section below will help you extend your search even wider. The following policies only cover employed tenants – students or those receiving housing benefit won't be included.

Direct Line* guarantees to beat the price of any other insurer. It must be on an equivalent policy and you must send proof of the rival's price (only applies to new policyholders; see the full T&Cs).
Home & Legacy is a specialist provider offering two levels of cover – entry level for new landlords and top level for professionals.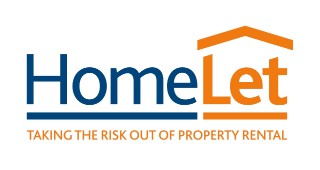 More Than is another household-name insurer to consider, and allows you to pay your premium on a monthly basis interest-free.

With Simple Landlords*, use the code EXPR10 to get a 10% discount. Accidental damage is provided free with buildings cover.
Step 3. Still struggling to find cover? Try a specialist broker
If you own an unusual property you want to rent out – a flat over a shop, say, or many floors up in a tower block – and are struggling to find cover, speak to a specialist broker that should be able to help. Try the British Insurance Brokers' Association's search tool or if you prefer, call its broker helpline on 0370 950 1790.
Step 4. Check your policy
Always double-check the policy terms. Once you've found the cheapest quotes to suit you and your wallet from the comparison sites and by going direct, make two important checks.
Double-check the quotes
Click through to the insurance provider's own website to double-check the quotes are suitable. Some comparison sites make a few assumptions (that might not be right for you) to speed up searches.

Examine the policy's cover to try to tweak the price down
While checking whether it's suitable, it's worth playing with the policy details to see if you can finesse the price down. For example, look at the excess, and see if any affordable adjustment here can trim the cost.
Step 5. Get cashback too
Once you know which your cheapest provider is, you need to check you're not missing out on any cashback deals. If your second or third cheapest quotes weren't much more expensive, see if cashback's available for them too, and find the overall winner.
It's important to be aware that the cashback is coming from the comparison site, not the insurer, so getting the cashback relies on its ability to pay.
Things you need to know before getting cashback...
Cashback is never 100% guaranteed. There can be issues with tracking and allocating the payment. Many cashback sites are small firms with limited backing, and you've no protection if anything happens to them.

Money held in your cashback-site account has no protection at all if that company goes bust. Always withdraw it as soon as you're eligible.

While it shouldn't be a problem, if you've used comparison sites before, there's a minor risk that the cashback may not track due to 'cookies' on your computer – so it's good practice to clear those first (read more about cookies).

If you're new to cashback sites, make sure you read our Top Cashback Sites guide for pros and cons before using them. Otherwise, use our Cashback Sites Maximiser tool to find the highest payer for each insurer.
How to make a claim on your landlord insurance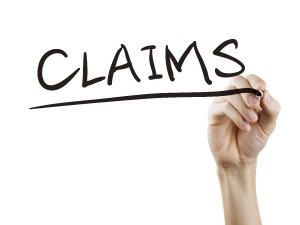 Claiming on your landlord insurance should be straightforward, and needn't be daunting. If you've read and understand the terms and excesses on your policy, you shouldn't be in for any nasty shocks. But in the event you need to claim, take two simple steps...
If it's a theft or serious damage to your property by unruly tenants, notify the police

If something's stolen from the property or it's badly damaged by misbehaving tenants, you'll need to get a crime reference number to make a claim. Report the incident to the police as soon as you can to make sure your claim doesn't hit the skids.
How to complain about your insurance provider
The insurance industry doesn't have the best customer-service reputation and while a provider may be good for some, it can be hell for others. Common problems include claims not being paid out on time or at all, unfair charges, or exclusions being hidden in small print. It's always worth trying to call your provider first, but, if not, then: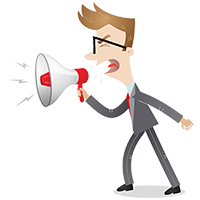 Free tool if you're having a problem
This tool helps you draft your complaint and manage it too. It's totally free, and offered by a firm called Resolver which we like so much we work with to help people get complaints justice.
Get Our Free Money Tips Email!
For all the latest deals, guides and loopholes - join the 12m who get it. Don't miss out
Join the MSE Forum Discussion