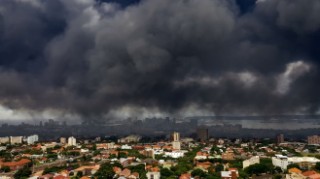 Storm or flood damage
How to make a claim on your home insurance if hit
If bad weather wreaks havoc on your home, it can feel devastating. We've key tips on what to do if you've been affected by storm damage or flooding – including how to make an insurance claim and how to prepare against future storms.
For all the latest deals, guides and loopholes simply sign up today – it's spam-free!
What do I do if my home's been flooded or damaged in a storm?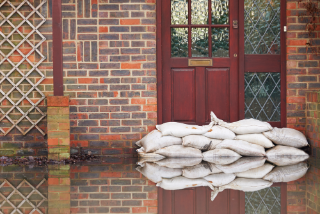 It's a devastating time, as storm and especially flood damage affects everything it touches. The most important thing is to make sure that you and your family are safe.
After that, you'll need to see what the damage is, and act to make it right. The following tips should help you deal with your insurance and make repairs:
If you're badly hit, get yourself to safety and report problems quickly
If the storm or flooding wreaks havoc on your home:

Get yourself and your family out and to a place of safety as quickly as possible.
To report a possible gas leak, contact the National Grid on 0800 111 999.
If you've electrical problems, call your local electricity distributor, NOT your energy company (see a list of emergency contact numbers).
Report any sewage hazards to your council.
Next, contact your home insurance to raise a claim – it should help with alternative accommodation if you need it
It's always best to act as swiftly as possible. The longer you leave it, the more chance the cost of repairing or replacing the damaged property could rise. Home insurance also nearly always includes cover for alternative accommodation too, so could provide immediate assistance.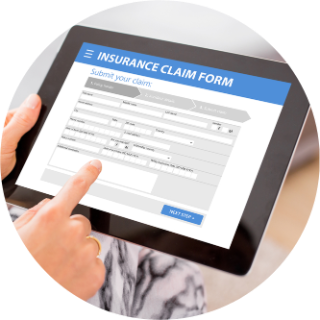 What do I need to submit for an insurance claim? Provide full details of the circumstances surrounding anything that's been lost or damaged, plus any evidence. Take photographs of damage to your home, contents or car, or film it. This should all help to provide proof.

If you're unfortunate enough to be facing a large scale, costly claim, a loss assessor can help ensure your insurer doesn't use every trick at its disposal to pay you as little as it can get away with.
What if I need to carry out emergency repairs? Don't do anything unsafe yourself and where possible, contact your insurer first – it should have a 24-hour claims line – and it should then arrange for someone to do any work that's covered.

If you can't get through, or it won't be able to fix the problem quickly enough, arrange to have the damage fixed yourself by calling a qualified plumber, electrician or builder. Make sure you keep any receipts as this will form part of your claim.


My passport's got a tad wet. How do I claim if vital documents are damaged or destroyed? Seek copies from the relevant provider, such as the DVLA for motoring documents, brokers or insurers for duplicate insurance documents, utility providers and the Passport Office. Check Gov.uk for details on how to replace birth certificates.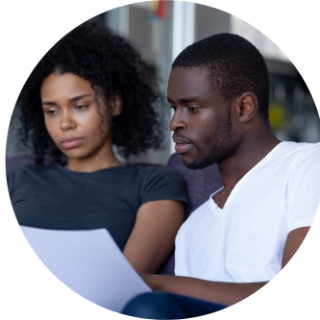 What will insurers accept as evidence of ownership if items are really badly damaged – for example, if personal possessions have blown away? Any photographs of you with that item when undamaged, or held by friends or relatives, will demonstrate you owned it.

Also keep receipts, credit card bills or bank statements that show purchases. Importantly, don't throw away damaged possessions without first discussing it with your claims adviser, as they will need to be assessed.


What if I plan to redecorate the property myself? Don't rush to redecorate your home as it can take weeks for storm or flood-damaged property to dry out. And don't lift wet carpets unless absolutely necessary, as they may shrink.
For all the latest deals, guides and loopholes simply sign up today – it's spam-free!
How can I prepare against storm damage?
If you're worried about upcoming forecast storms, or there's a weather warning in your area, then it's best to prepare as much as possible.
Check if a flood warning has been issued in your area
Keep an eye on whether there is a risk of flooding in your area:
If a storm is expected, secure your property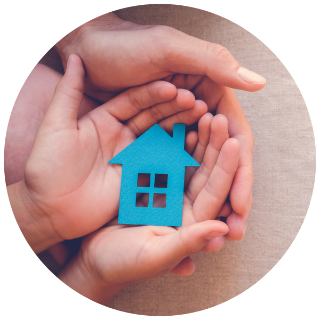 First things first – make sure you have easy access to up-to-date emergency phone numbers, as you may need to act quickly to sort the problem. Also, make sure your mobile phone is fully charged in case of a power cut.
Then, batten down the hatches. Ensure you secure your home, by locking gates, shutting windows and storing any important documents safely out of reach of possible damage – particularly from flooding. Try to move any loose objects you may have in the open, such as garden furniture, to a more sheltered spot (or inside) and tie them down as best you can.
If you live in a flood-prone area, try more permanent steps

Here are some tips for those who live in flood-prone areas:
• Ensure drains and gutters are clear of debris so rainfall can flow away.
• Place valuable and electrical items in high cupboards or on higher floors to prevent damage.
• Ensure outdoor furniture and other items that are likely to float away are safely restrained.
• Store important documents in a watertight bag in a dry, accessible place – preferably upstairs.
• Make a list of useful numbers you may need – such as your insurer, council and emergency services.
• Buy airbrick covers or flood boards to block doorways.