If you click a link with an * to go through to a provider, we may get paid. This usually only happens if you get a product from it. This is what funds our team of journalists, and keeps us free to use. Yet there are two crucial things you need to know about this.
This never impacts our editorial recommendations – if it's in, it's in there because we independently rate it best.
You'll always get as good a deal (or better) than if you went direct.
For a more detailed explanation see How MSE is financed.
Burglary and theft home insurance
Cover for damage and loss when your home is broken into is one of the key benefits of home insurance, so the financial cost of resecuring your home and replacing stolen things is one less thing to think about. This guide looks at what you should expect from your insurance in the event of a break in, and how to make a claim.

What's the difference between burglary, theft and robbery?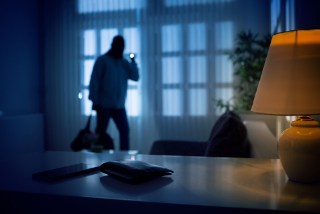 While broadly 'burglary', 'theft' and 'robbery' all mean getting your stuff nicked, each have their own specific definitions when used in the context of legal documents (such as your home insurance policy).
Understanding the difference can help you understand exactly what your policy does (and doesn't) cover.
Burglary
Burglary is when someone has forced entry into your property (for example by breaking a window or picking a lock) and taken your possessions.
Theft
Theft is when your possessions are taken without the use of force. For example if your wallet or purse is taken from your pocket without your notice, or if an item is taken from your property without your consent.
Robbery
Robbery is when force – or the threat of force – has been used in order to take your things. Being mugged would be classed as a 'robbery', for example.
Does home insurance cover against burglary?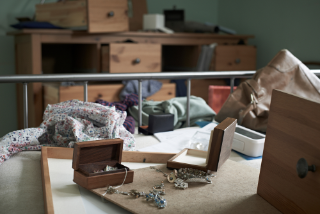 Yes, cover against burglary is one of the key parts of a home insurance policy. But, exactly what's covered will depend on what type of home insurance policy you have:
Buildings insurance will cover you for any damage to the property itself, such as smashed windows, broken locks, or even damage to gates and fences.


Contents insurance will typically cover you for the cost of any items damaged or stolen during a break in at your home.
If you have a 'home insurance' policy it'll usually include both buildings and contents insurance. However you can choose to take out just one type (for example, if you're a tenant, or a leaseholder in a flat building).
While in most cases this should be enough cover for your circumstances, it's worth double-checking your policy provides the protection you're after before deciding to take out either just contents or just buildings insurance.
In some cases you might not be covered...
However, there are often caveats. For example, if the break in is a result of leaving a window or door open, or keeping a spare key in an easy-to-find place (like under the doormat), then you may not be covered. Some insurers also have single item limits, meaning you won't be covered for certain very high-value items.
You can also invalidate your home insurance if you are away from your property for too long.
Am I covered for burglary if I'm away from home?
Yes, home insurance typically covers you for burglaries while you are out of the house – though only if you've secured your property properly. Fail to ensure your doors and windows are locked, or leave a spare key in an obvious place, and you likely won't be covered if you're burgled whilst you're out.
There are however time limits on how long you can be away from home and still be covered by your home insurance. This varies from insurer to insurer so check the wording of your policy carefully – it's usually between 30 to 60 days.
If you're going to be away for longer than a month, you can get unoccupied home insurance to cover extended periods of absence. Find out more about non-standard home insurance.

Am I covered if my belongings are stolen from my person while I'm away from home?
Belongings stolen from your person whilst you're out and about aren't usually covered in standard home insurance policies.
If you're looking for cover for theft, loss and damage of possessions while you're out of the house, you can get personal possessions cover as an add-on to your contents insurance, also referred to as out-of-home insurance.
This can cover specific possessions that it would be considered normal to carry around day-to-day, such as your wallet, phone, wedding ring and other items like sports equipment or musical instruments. See more info on common home insurance add-ons.
What should you do if your home has been burgled?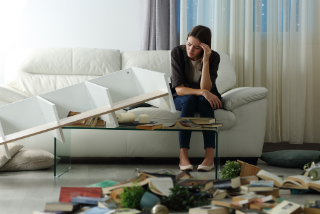 If you've been the victim of a break-in, it can be a traumatic experience. But if you're planning on claiming on your home insurance, you'll have to put the wheels in motion immediately.
If you want to make a claim on your home insurance, follow these steps:
Contact the police. Don't touch or move anything until they arrive. The police will need to see your home as it is in order to collect evidence and assess the scale of the crime. Once they've done their thing, the police should give you a crime reference number. You will need to give this to your home insurer when you make your claim.


Collect evidence. Take photos of the damage and mess made by the burglars. Make a note of all the items and fixtures that have been stolen or damaged. It can also be useful to find receipts for items that have been stolen (or bank statements showing you purchased them). The more evidence you can get the more likely your claim will be successful.


Notify your home insurer. Call your home insurance provider within 24 hours of the break in to start your claim. For a full run through of what happens when you make a claim on your home insurance head to our How to make a claim guide.
If any doors, windows or locks have been damaged during the burglary you should get these fixed immediately to ensure your home is safe. Many insurers will cover emergency repairs (though it's worth double-checking your policy documents to make sure) so remember to keep any receipts for work done so you can claim the money back.
Am I in a high crime area?
There are sites you can use to check the crime rate of your area, including the police website – where you can enter your postcode and its compare your area tool. Websites such as crimerate can give you more specific stats on the types of crime most frequently reported in your local area.
If you are in a high crime area, your insurance may be more expensive than others as your property will be deemed more risky to insure.
Is it worth claiming on my home insurance after a burglary?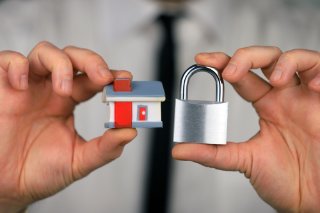 It depends on the severity of the burglary. It seems like a no-brainer to claim on your home insurance if anything is stolen or damaged – that's why you pay for insurance after all...

But claiming comes with downsides too. You'll have to pay a fixed excess towards your claim, plus you'll lose your no claims discount. Your premium will also likely increase when you renew if you've a history of claims.
These costs shouldn't stop you from submitting a claim but if the damages are minor or you can afford to replace the stolen items without claiming, it may be worth weighing up whether it would be better to cover the cost yourself.
If you need help, see our Making a claim page for guidance.
How to reduce the likelihood of your home being burgled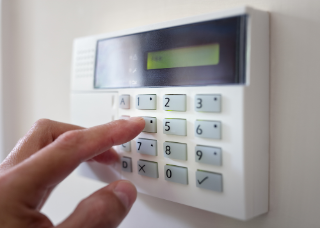 Keeping your home secure not only reduces the likelihood that you'll get burgled, but can also reduce the cost of your home insurance.
Some ideas to burglar-proof your home include:
Secure your property when you leave. This includes locking all windows and doors, including side gates, upstairs windows – and double locking if available. You should make sure your doors have quality locks on them. We've a full lowdown of the locks that are most likely to make your insurance cheaper in our full Home insurance guide.


Get a burglar alarm. These and other security systems like CCTV, or light sensors can be effective deterrents to would-be-burglars, plus having security devices can help make your insurance cheaper (as long as you remember to use them).


Don't leave valuables in view of the windows.


Try not to advertise when you're on holiday. Easier said than done, but measures can include not posting about holidays on social media before you go and having a secure place for any post (so it doesn't pile up on your porch).
Have your say in our forum!