If you click a link with an * to go through to a provider, we may get paid. This usually only happens if you get a product from it. This is what funds our team of journalists, and keeps us free to use. Yet there are two crucial things you need to know about this.
This never impacts our editorial recommendations – if it's in, it's in there because we independently rate it best.
You'll always get as good a deal (or better) than if you went direct.
For a more detailed explanation see How MSE is financed.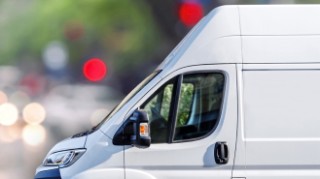 Cheap Van Insurance
Compare & switch to save £100s
Like motorcycles and cars, vans must be insured to be driven legally on the roads, and the cost of van insurance went up 12% last year.
With the average premium hitting £1,591, that doesn't mean that cover has to be expensive. Speedily search over 50 providers in minutes to save £100s on your van insurance.

Step 1: Getting the right cover
The price of cover depends on the insurer, the level of cover and how risky you're perceived to be.

Most of the issues for vans are identical to those for car owners, so read the basics of Car Insurance too, such as getting your job right (see Car Insurance Job Picker tool to show the riskiest jobs). See the following quick questions for more.
Quick questions
If you're using a van for your business, make sure the policy includes business use cover, not just social and domestic. If you don't, your insurance will be invalid. You should also check that your policy includes any specific business requirements you may have. For example, declaring you're a delivery driver when you're actually a courier could land you in trouble - the two jobs aren't perceived to be the same.

The opposite applies if you're not using a van for business. Tick the wrong box and you could end up paying for unnecessary cover.

If your van is stolen, or damaged in an accident, it's likely to be out of action for a while, which could impact your livelihood. If this is the case, look for a policy that will carry out repairs as quickly as possible, or offers a replacement vehicle. More and more providers offer courtesy vans, but make sure it is the right vehicle for your business.

With car insurance, basic third party cover is provided for any trailer or caravan . With vans, this is also normally included. but check the policy. You will normally get basic liability cover towing a flat bed trailer but if it is a compressor or other mechanical type tool, double check. If you need full cover to protect you against accidental damage or theft, ask if the policy can be extended.

Vans' lack of windows can make them attractive to thieves gambling on the chance of finding hidden goods. If you carry tools, don't automatically expect these to be covered. If you have materials in or on the vehicle, don't expect these to be covered either - a quick phone call to confirm may be needed.

If you need cover, ask about a 'goods in transit' policy, or contact a local broker. Check the policy before buying to make sure anything you leave inside the vehicle overnight is covered and restictions imposed by the insurer do not make it difficult to claim.

It may sound logical but with many insurers, it's a no-no. Most providers stress the carriage of hazardous goods is excluded unless you've checked and cleared it. If you're having trouble getting cover including hazardous goods, search on the British Insurance Brokers Association website for a local broker.

Whoever you insure with, you are likely to have an option to pay monthly. However, this usually involves the insurer lending you the full cost, then charging you interest for the privilege.

The interest rates can be hideous. So either pay it off in full, or if you can't afford that, it's actually cheaper to pay with a 0% credit card for spending and make repayments to that.

The Continuous Insurance Enforcement scheme, which came into force in 2011, means all motor vehicles must be insured - even if no-one drives them. It aims to crack down on uninsured drivers.

The only way out is to insure the vehicle or apply for a Sorn (Statutory Off Road Notification) declaring that your vehicle will not be used. See Gov.uk for how to do this.
For all the latest deals, guides and loopholes simply sign up today - it's spam free!
Step 2: Find the cheapest quotes
As premiums depend on an individual's unique circumstances, there's no single cheapest provider. The key is to get the most quotes in the shortest amount of time, then investigate the cheapest ones further.
The quickest way to do this is via comparison sites. It's a very quick and easy way to quickly cover a huge chunk of the marketplace in minutes. Yet there are big things to remember...
Once you've found the cheapest
Once you've found the cheapest from the screenscrapers, there are two important checks to make:
Click through to the insurance provider's own website to double-check the quotes. To speed up searches, comparison sites sometimes make a few assumptions.
Examine how you're covered
Is the policy suitable for you? If you want out-of-hours contact, is it included? It's worth playing around with some of the policy details to see the impact on the price. For example, try tweaking the excess (the amount you pay towards each claim).
How screenscrapers and brokers work
Screenscrapers may seem like they're doing a similar job, as each search a number of different insurers, yet they're radically different beasts. My favourite analogy for this is to compare it to searching for the cheapest loaf of bread.
Each individual insurer is like a baker, so your choice is simply to buy the cheapest loaf it offers that fits your characteristics. Brokers are the equivalent to supermarkets; they stock a range of bakers' loaves and the price they charge depends on their relationship with the supplier.
Yet screenscrapers are like sending someone to speed round all the supermarkets and bakers to find the cheapest loaf from all of them.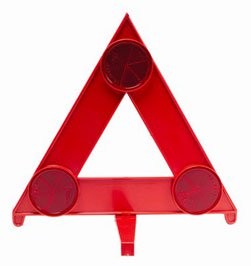 The economic times we live in mean you never know which companies may be the next to have problems. Fortunately, insurance providers are covered by the Government-backed Financial Services Compensation Scheme, meaning if they go into default, you're protected.
The main way this happens is the FSCS will try to find another provider to take over your policy, or issue a substitute policy. However, if you have any ongoing claims, or need to make a claim before a new insurer is found, the FSCS should ensure these are covered. For full details, read the insurance section of the Savings Safety guide.
Step 3: Special deals
While comparison sites offer a large chunk of the deals available in the market, others are only available directly from insurers or brokers. This can include deals from Aviva, Direct Line and Axa.
Step 4: Grab cashback and haggle
Using the system above should have found you a cheaper quote, but if you're a higher risk driver or just want to get a cheaper price, you can probably save even more.
Check special cashback websites
These are special sites carrying paid links from retailers and financial services providers. In other words, if you click through them and get a product they get paid. Importantly, they then give you some of this cash so you get the same product, plus a cut of its revenue.
Not all insurers are included, and you should never choose an insurer just for the cashback. But if your cheapest does pay out, why not grab it. If you're new to cashback sites, ensure you read the Top Cashback Sites guide for pros and cons before using them. If not, use the Cashback Sites Maximiser to find the highest payer for each insurer.
One thing to remember though - if you've used several comparison sites then buy your policy via a cashback site, it might not track unless you clear your computer's cookies first. Further information on deleting or controlling cookies is available at All About Cookies.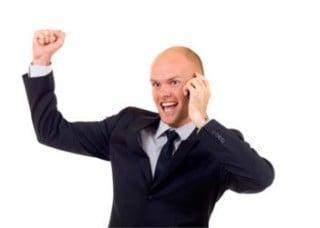 Haggle
Although the van insurance market is not as competitive as for the car cover space, all companies are desperate to retain business.
Once you've got a decent alternative price from a comparison website, get on the phone and try to haggle (unless cashback's available, as that has to be via the net). There's usually massive price flexibility, but be fully armed with the cheapest quotes.
The first port of call should be your existing insurer. After all, if it can beat or even match the best quote, it saves the hassle of switching policy. If that doesn't work, take it to other insurers.
For more haggling tips, read the full Haggle On The High Street guide and The top 10 firms to haggle with.
For all the latest guides, deals and loopholes simply sign up today – it's spam-free!
Step 5: Remember next year
Don't let your annual renewal policy catch you up and simply sign up for another year with the same insurer. If you apply for cover from your existing insurer as a new customer, it's likely you'll be given a cheaper price.
This is because van insurers - like any company - will happily profit from apathy. That's why renewal notifications are sent a blink's length before you have to cough up, you're then pressured for time and less likely to try and find a cheaper price.
To avoid being forced to decide quickly, diarise a warning six weeks before your renewal date, so there's plenty of time to sort out a new provider.
For all the latest guides, deals and loopholes simply sign up today – it's spam-free!
What to do if something goes wrong
First, you need to complain to your insurance company directly. If it doesn't respond, or if you don't like what it says, then you don't need to just take it.
You can escalate your complaint to the free Financial Ombudsman. The ombudsman is an independent adjudicator which will make the final decision on a claim if you are locked in a dispute with your insurer. For more on how to make a complaint, read our Financial Rights guide.