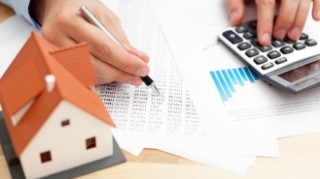 Debt management solutions
Options including IVA, DROs and bankruptcy
If you have extreme debts, a formal debt solution – bankruptcy, individual voluntary arrangement or debt relief order may be the only way back. It's not a step to be taken lightly, and you should ALWAYS seek debt advice first. This guide acts as a reference, helping you to decode all the confusing language surrounding ways to deal with debt and help you find the right solution.

For all the latest guides, deals and loopholes simply sign up today – it's spam-free!
Are you in debt crisis?
The most important thing is not to panic. In years of talking to people about their finances and debt problems, Martin says he's never come across one problem that hasn't had a solution. But before you continue reading, if you haven't already, read the Debt Problems guide. If you can sort out your debts without one of these formal solutions, it's much better to do that.
If you're here because you've received a letter from your credit card provider asking you to pay more to get out of debt sooner, we've a specific persistent debt help guide to help you.
This guide's here for information only – to explain to you what the different formal debt solutions are. Always, always get professional debt advice before taking any of these steps.
It's safe to assume you're in debt crisis if:
You're struggling to pay all basic outgoings, eg, mortgage, rent, energy bills and credit card minimums, or


Your debts (excluding your mortgage) are bigger than a year's income after tax.
If this is you, there are solutions to help you. Here we'll cover debt management plans, administration orders, debt relief orders, individual voluntary arrangements, and bankruptcy. Which solution, if any, is best for you will depend on your circumstances, so take the time to read through the information on the schemes designed to help you.
And – we'll say it again – always, always take debt advice before doing anything. They're there to help, not judge. Try Citizens Advice, National Debtline and StepChange. Alternatively, you can contact a StepChange advisor directly through our Forum.
For all the latest guides, deals and loopholes simply sign up today – it's spam-free!
Make a debt management plan with creditors

A debt management plan (DMP) is an agreement between you and your creditors to pay your debts. You make regular payments to a licensed debt management company, the company then shares this money out between your creditors.
This is the least serious of the debt solutions explained in this guide, as it's the only one that doesn't go through the courts. DMPs rely on you having spare cash to repay your creditors, and for them to accept that they'll get their money over a longer period than set out in your credit agreement.
You don't need to pay a fee for a debt management plan
Some debt management companies will charge you a set-up fee and a handling fee each time you make a payment, but you don't need to pay these.
StepChange Debt Charity and Payplan can arrange a fee-free debt management plan for you, meaning every penny that you send will go towards repaying your debts.
Debt management plans can only be used to pay 'unsecured' debts, for example, debts that haven't been guaranteed against your property.
Unlike some of the other debt arrangements, a DMP is not legally binding and you can cancel it at any point.
You make single monthly payments
Usually, you make a single monthly payment to your debt management company, and it divides it among those you owe money to – taking the stress out of dealing with your creditors.
It's a good way to show your creditors you're committed to repaying your debts and gives you peace of mind that they're being paid every month.
Unlike some of the formal solutions, a debt management plan requires you to pay off all your debts. Usually, creditors will freeze interest while you're on a DMP, but they don't have to.
Yes. It's easy to move a debt management plan (DMP), but get advice first, to check that a debt management plan is the best solution for you.

It's a good option because if you already have a DMP and are being charged for it, some of your monthly payment will be used as fees to your debt management company, which means your creditors get less each month, and your debt takes you longer to pay off.

So switching to a free DMP means that all of your monthly payment goes towards repaying your debt so you'll be debt free quicker.
Debt smaller than £5,000? Administration Order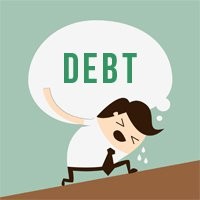 If you live in England, Wales or Northern Ireland, and have a county court or high court judgment against you, which you can't pay in full, an administration order is a way to deal with the debt. It's a repayment plan arranged by your local county court for debts of less than £5,000.
You'll have to make one payment a month to your local court which is then divided between your creditors – of which there must be at least two.
How does an administration order work?
You don't have to pay an upfront fee to set up an administration order (AO), but the court will take a handling fee of 10p out of every £1 you repay (to a maximum of £500).
To apply, download the application for an administration order (N92) form, and return it to your local court.
If your application is accepted, you make one payment to the court each month. This payment is an amount you're able to afford after paying for all your essential bills. The court then pays this to your creditors on your behalf.
Once you have the order, your creditors can't contact you for payment or add any more interest onto the amount you owe.
The administration order will last until you've paid your debts in full. However, if you can only afford a small amount towards your debts you can apply for a 'composition order', which costs £15. This sets a date for the administration order to end and when you reach this date your creditors will write off any remaining debt.
However, the court will only consider this if your payment won't clear the debts in a reasonable amount of time.
Administration orders are only available in England, Wales and Northern Ireland. If you live in Scotland there are other options available to help you deal with your debts, such as debt arrangement schemes (DAS).

An administration order will appear on your credit file for six years, during which time you'll find it hard to take out any further credit.

If you can't keep up your monthly payments, the court may withdraw the administration order. This means that your creditors are then entitled to ask you for the full amount you owe them.

When you've paid the administration order off in full you can get a Certificate of Satisfaction from the county court, which you'll have to pay a fee of up to £15 for. You should send a copy of the certificate to credit reference agencies to prove that it's complete.
Debt smaller than £30,000? Debt relief orders

Debt relief orders (DROs) are specifically aimed at people on low incomes with debts of less than £30,000 (the threshold was increased from £20,000 in June 2021). A DRO freezes your debt repayments and interest for 12 months, and if your financial situation hasn't changed at the end of this time, then your debts are written off. It's granted by the Insolvency Service and it's a cheaper option than going bankrupt.
To apply, you mustn't have assets (savings, shares, car, property) worth more than £2,000. And after essential living expenses, you can't have more than £75 left over from your income/benefits each month. If you do, you won't be granted a DRO.
It's worth noting that not all debts will be included in the DRO. While credit cards, overdrafts, loans, rent, council tax, utilities and benefit overpayments will be included, court fines, child support payments, student loans and social fund loans won't be – you'll still have to pay these.
How do I apply for a DRO?
You can get a DRO through one of the organisations approved by the Insolvency Service called 'Competent Authorities'.
You'll have to pay a fee of £90 to apply for a DRO, which can be paid in cash at a Payzone outlet over a six-month period. The Official Receiver won't consider your application until you have paid it all.
Once the application is received and you've paid the fee, the Official Receiver can make the order as long as you meet all the conditions. Be aware that it's an offence to give false or misleading information on your application.
Once your DRO has been approved you shouldn't have to pay any of the creditors listed on the order. Your creditors will be told about the DRO and you'll be protected from them taking any action.
Your debt relief order will be published on the public Individual Insolvency Register, where it'll remain for 15 months.
You can't add new debts to the DRO or debts that you forgot about. You will, however, have to tell the Official Receiver about any new debts which you get during the period of the order, or any other reasons why your circumstances may have changed.

Your DRO will appear on your credit file. It'll remain on your file for six years and may therefore affect your ability to get credit in the future.

You may also find it difficult to open a bank account once you've got a debt relief order, if that's the case then you may want to try and get a basic bank account.

Yes, when you get the debt relief order, you agree to abide by some restrictions on your activity. These are:

Getting credit over £500 without telling the lender you have a DRO (though the Official Receiver would usually credit check you first and see it on your credit file).

Carrying on a business in a different name from the one under which you were given a DRO without telling all those you do business with the name under which you were granted it.

Being involved with promoting, managing, or setting up a limited company, without permission from court. Also, you can't act as a company director without getting permission from court.

If the Official Receiver thinks you've lied about your debts or assets, or been otherwise dishonest, you can be given a debt relief restriction order. This means although the DRO still ends after a year, the restrictions on the things you can't do during the DRO can last from two to 15 years.

If you don't follow the restrictions, you'll be committing an offence. This could lead to imprisonment, or a fine.

You'll need to tell the Official Receiver if there are any changes in your circumstances during the period of the DRO. This includes things such as:

Anything which is wrong or information that you've given incorrectly

Any increase of income
Anything additional you might acquire, such as money left in a will

If you fail to tell the Official Receiver of a change in circumstances like these, you may be committing an offence. This could lead to the DRO being taken away from you, which would mean you'll have to make arrangements to pay your creditor.

You can only apply for a DRO once every six years.
Debt greater than £30,000? Individual voluntary arrangements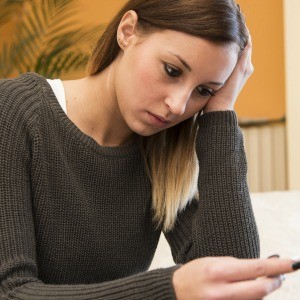 An individual voluntary arrangement (IVA) is a legally binding agreement that usually lasts for five or six years. Your current, multiple debt repayments will be combined into one monthly payment, which is distributed between your creditors.
But the IVA differs in that it's a formal arrangement. And as such, any debts remaining at the end of your IVA will be written off, and you get to start with a clean slate.

You can't set an IVA up on your own. You'll need the help of an Insolvency Practitioner – usually an authorised accountant or solicitor, who'll look at your situation and do a deal with the creditors. After the IVA's up and running it's their job to supervise it. But – you will pay for this; IVA costs can be £5,000 to £8,000.
Any amount of debt can be included in an IVA, there are no limits set by the law, but your creditors won't normally agree to an IVA unless your total debts are more than £10,000. To be accepted, you need to have a stable income as you pay towards your debts during the life of the IVA. But its advantage over bankruptcy is that you'll usually get to keep your car and house (though you'll probably be asked to remortgage to release equity).
Which debts can be included in an IVA?
Not all debts can be brought into an IVA. The main ones that can are:
Overdrafts
Personal loans
Credit card and store cards
Catalogue debts
You're also allowed to include tax or VAT owed to HM Revenue & Customs (HMRC), but be aware that this may be given priority when payments are shared out.
You can't include mortgages, secured loans, rent, council tax arrears, court or parking/speeding fines or child support arrears so you'll need to include these when you work out your budget with your Insolvency Practitioner. They will also take all your essential living expenses into account so you'll only pay what you can afford towards your debts.
If you have no equity, or are in negative equity (ie, you owe more than the property is worth) at the start of the IVA, your creditors may demand that the home is revalued in the fourth year. After that, you may have to give up a proportion of the equity you then have.
This isn't something you can do on your own – an Insolvency Practitioner needs to do it for you. They'll look at your assets and income and work out how much you can afford to pay as a lump sum and how much in monthly payments.
StepChange has a free Debt Remedy tool, it'll take you about 20 minutes to complete, but will help you decide if an IVA is right for you.
Otherwise, go to a free professional debt advice charity. It'll help you ensure an IVA is right for you, and be able to recommend local Insolvency Practitioners.
Once you've appointed an Insolvency Practitioner, they'll put together a proposal to show to your creditors; you'll be asked to sign this to confirm it's the best offer you can make.
To decide whether the IVA goes ahead, a creditors' meeting is called and a vote is taken. Creditors representing at least 75% of your total debts need to vote in favour of the IVA for it to go ahead.
Once the IVA is approved, creditors are unable to take any separate legal action to recover the debt. You pay a fee for the IVA, but it's included as part of the original monthly repayment when the proposal is agreed, so it's not like you need to find extra cash.
Once a year, the IP reviews your finances and an annual progress report is sent to you and your creditors. Your IVA will be added to the Individual Insolvency Register. It's removed three months after it ends. However, it'll stay on your credit reference agency file for much longer.
Arranging an IVA will cost you money. Your Insolvency Practitioner will charge two fees:

A Nominee Fee usually the value of the first five payments you make into the IVA

A Supervisor Fee of 15% of your payments to run it.

This will vary depending on what company you use, but you won't have to pay the fees yourself, instead they're deducted from your monthly payments.

You'll be able to apply for an IVA if you live in England, Wales or Northern Ireland, but not Scotland. The nearest equivalent in Scotland is a 'trust deed'.

A trust deed lasts for four years, and is similar to an IVA in that you'll pay off your creditors over that period, and any debt remaining will be written off.

You'll need to find a local Insolvency Practitioner to administer your debts. Any of the professional debt advice charities will be able to advise you on whether a trust deed is right for you, and how to find a local IP.

If you go ahead with an IVA the Insolvency Practitioner will apply to the county court for an 'Interim Order'. This stops your creditors from starting bankruptcy proceedings or taking any other action against you without the court's permission.

It's possible to make an IVA proposal without applying for an Interim Order first. This can reduce costs, but means creditors can still take enforcement action against you until the IVA is agreed.

If you've got a car and can show that you need it for work, you're unlikely to have to sell it. Yet if you're in the middle of paying the car off under a hire purchase deal, you can't include this debt in the IVA, as the finance company could just repossess the car. When the finance deal ends you'll need to pay the extra money into the IVA instead.

If you have any savings you'll probably have to hand these over. Plus if you have an endowment policy (a life insurance policy) linked to your mortgage you're likely to be asked to cash it in and add the proceeds to the arrangement.

An IVA has no impact on your state pension, but any private pension that you have may be affected. In some cases creditors may ask you to stop making contributions over the period and add the amount to your monthly IVA payment instead.

Not all pension schemes will allow you to freeze your payments, but if yours does allow it, you may have to. You won't be asked to release any pension you've already saved.

If your financial circumstances change you'll need to tell your supervising Insolvency Practitioner during the IVA period.

They'll also reassess your income and expenditure at least every year to make sure that the monthly payments are still the most you can afford to contribute. If your income increases your IP can ask for the extra money to be added to your monthly payments.

Unfortunately, your IVA is likely to have a clause which says any windfalls, such as lottery wins, bonuses, gifts or inheritances, also have to be declared to your supervisor and paid into your IVA.

This will happen even if you inherit an amount of cash greater than the amount you're due to pay back under the IVA, as it's a reduced amount. If it meant you could then afford to clear all your debts (at the original levels), you'd have to do so.

If your financial situation gets worse, for example, you lose your job or fall ill, you'll need to let your Insolvency Practitioner know as soon as possible. Failing to even make one of the payments could ruin the arrangement and mean your creditors come after you again.

In an emergency it's possible you might be able to miss up to two payments, but you'll need permission from your IP and creditors. If you miss payments without it then you'll be considered 'in default' and could then be made bankrupt, meaning you could lose your home.

If the change in situation is permanent, then in some cases your IP can work out what you can now afford and, if necessary, ask your creditors to allow you to make a lower payment. However, there's no guarantee they'll say yes.

Details of your IVA will appear on your credit file for six years (ie, a year beyond the scheduled end of your IVA). It might have an impact for longer as you won't have a proper credit history to fall back on.

During the IVA you can't use any existing credit and store cards and you're not allowed to borrow any more cash. You may be able to remortgage, but you'll be reliant on sub-prime lenders and interest rates are likely to be punishing.

At the end of your IVA you must make sure that the UK's three credit reference agencies – Experian, Equifax and TransUnion – are notified that your IVA is now 'complete'. The easiest way to do this is to send each of them a copy of the letter from your Insolvency Practitioner.

Most Insolvency Practitioners are accountants or lawyers, but whatever their background they must be licensed by one of the chartered accountancy bodies; the Law Society, the Insolvency Practitioners Association or the Department for Business, Innovation & Skills.

StepChange Debt Charity has an IVA arm – StepChange Voluntary Arrangements. Its fees are on the low side, but get a few 'quotes' – the lower the IP's fees, the more goes to your creditors, the more likely the IVA's approved.

Your local County Court and Official Receiver's office should be able to give you a list of Insolvency Practitioners. Alternatively, you can use The Insolvency Service website to find one.

Some debt management companies offer to put you in touch with an Insolvency Practitioner for a fee, but you don't need to. You can contact an IP directly, and that way you'll only pay one set of fees.

If both spouses or partners have separate IVAs there are some situations where they can be linked to become interlocking IVAs. They are administered jointly and each IVA is dependent on the other.

However, before this can even be a consideration, each individual has to apply separately for an IVA and get it approved.

If you have a joint debt and enter into an IVA, the other person named on the debt will still be responsible for making payments towards it. This is called 'joint and several liability', and means that the debt is owed jointly between you and the other person named on it. If you have some of the debt written off, the other person will still be asked to pay the remaining money back.

In September, the Insolvency Service updated its coronavirus guidance around individual voluntary arrangements (IVAs). It had already published guidance in April which helped those in financial difficulty, but the latest update has given IVA users and their supervisors more options and flexibility if they are in financial difficulty.

If you've got an IVA – a legally binding debt repayment plan – and need extra help, it used to be that your supervisor had to ask your creditors to approve changes such as a payment break or reduced payments. This is called a 'variation' and can be a slow process.


The new guidance has been designed to increase the flexibility of variations and gives situations where the IVA supervisor can provide more help immediately with no need for approval from creditors. The new rules allow:

Your IVA supervisor to approve up to an extra six months of payment breaks. Initially the supervisor will grant three months, then can approve a further three month break (this is an increase from the original change in April which allowed a three month break).


Your supervisor to approve a reduction in your monthly payments by up to 50%. This is up from the 25% that was allowed in the April IVA guidance (the standard variation is 15%).


Your supervisor to apply "discretion" when considering whether redundancy payments in excess of six months' net take-home pay are required to be brought into the arrangement.


Critical workers (as defined in the Government list) to be exempt from the rules around bonuses and overtime – usually these need to go towards the IVA if they're over 10% of take-home pay.


That no attempt should be made to release equity during the pandemic unless the debtor wants this. Instead the supervisor has discretion to extend the IVA for 12 months. The old rules say if you are in the last year of your IVA and have a home with equity you may have to try to remortgage to pay some equity into your IVA.

If you take a payment break, the extra months will be added on to the end of your IVA term, so it may last longer than the standard five years in your case.

You have until 20 April 2021 to apply for a payment break or reduction on your IVA – an extension from the 20 October deadline the original April guidance allowed. So if you're meeting payments now but start to struggle further down the line, the option will still be around to help you.
Bankruptcy – the last resort
Bankruptcy will have a serious effect on your life and should be seen as a last resort. Make sure you've considered all other alternatives and received professional debt advice before you even think about going ahead with bankruptcy.
Bankruptcy is a form of insolvency, which means your unsecured debts must be more than your assets (property, vehicles, etc) for it to be considered.

If you live in England or Wales you have to apply online to the Insolvency Service to become bankrupt. This will cost £680, and you'll be able to pay in instalments of as little as £5 if you can't pay upfront.
In Northern Ireland and Scotland the process for bankruptcy works slightly differently so you'll need to follow the steps depending on where you live.
The other possibility is that your creditors apply to have a bankruptcy order declared against you, if they can prove you owe at least £5,000. This is also issued by the court – and not all courts do bankruptcy hearings – use the court finder to find your nearest.
What can't I do once I've been declared bankrupt?
If you're declared bankrupt, there's several things that the law doesn't allow you to do – these are the bankruptcy restrictions. Break them, and your bankruptcy could last longer. They include:
Borrowing more than £500 without telling the lender you're bankrupt


Acting as a director of a company


Creating, managing or promoting a company without the court's permission


Managing a business with a different name without telling people you do business with you're bankrupt


Working as an insolvency practitioner (an authorised debt specialist)
The restrictions will last for 12 months from the date the court made you bankrupt, but they can be extended if you're careless or dishonest behaviour caused your bankruptcy, for example, you tried to hide assets or you got credit using false information.
What happens to my finances when I'm made bankrupt?
Once the court's granted your bankruptcy, you'll be assigned to a 'trustee'. This is the person appointed to manage your bankruptcy. They'll either be an Official Receiver – an officer of the bankruptcy court, or an insolvency practitioner – an authorised debt specialist.
You'll need to sell any assets you own. You'll likely have to sell your home, and any other assets that you own, to pay off as much of your debt as you possibly can. If you rent, check your tenancy agreement, as some landlords won't let to bankrupts.
What will I have to sell?
When you're made bankrupt you have to hand over your assets to your trustee. Within two weeks of the court making you bankrupt, they'll contact you to arrange an interview – which can be in person or over the telephone.
Usually, you'll be asked to provide information about your debts, creditors, assets and income. You'll be sent a letter telling you what you need to do and by when.
At the interview, the Official Receiver will:
Check the information they have about your debts and assets
Ask for more details – for example, about your pension or savings
Ask how and why you became bankrupt
Answer any questions you have about the bankruptcy process
You can usually keep:
Items needed for your job – for example, tools, books or a vehicle
Household items – for example, clothing, bedding or furniture
However, you may have to give these items up if they cost more than a reasonable replacement.
You'll need to hand over any spare income. If you have spare income after meeting essential living costs, you'll also have to pay this over to your bankruptcy trustee, who will distribute it among your creditors. This arrangement, called an income payment agreement (IPA), can last up to three years, even if your bankruptcy only lasts one.

Your bank accounts will be frozen. You'll have to give the Official Receiver your bank cards, cheque books and credit cards. Your accounts will be frozen, but your trustee may release any money you need urgently, for example to buy food or your partner's share of any money in a joint account. It's also likely your bank will close your account.
When will I no longer be deemed bankrupt?
You'll be deemed bankrupt until you're discharged, at which time any restrictions placed on you will end. It's at this point the debts declared under the bankruptcy are written off. This will usually be 12 months after the court made you bankrupt, but it could be longer if you break any of the restrictions.
Being discharged from your bankruptcy is automatic, but if you want proof you can ask the official receiver for a confirmation letter which won't cost you a penny. Alternatively, you can ask the court for a Certificate of Discharge, but this will cost £70 (plus £10 for extra copies), or you can do it online for free by emailing the Insolvency Service.
If you're discharged early you'll be sent a Notice of early discharge. This can happen if the Official Receiver finishes looking into your affairs and your creditors don't object.
You'll need to provide any information about existing pensions to your official receiver and trustee. All pension schemes that have been approved by HMRC remain outside of your bankruptcy meaning they cannot be claimed by the trustee.

Your state pension also does not form part of your bankruptcy.

In certain circumstances, you can stop or delay the sale of your home when you declare bankruptcy. If you need your home as a place for your partner or children to live, then you can delay the sale for a year, while you find somewhere else to live.

Your home's unlikely to be sold if you are in negative equity, or your equity's less than £1,000. You can also save your home by selling any part of it you own to someone else, for example your partner/children/parents.

There are times when your bankruptcy can be annulled (cancelled). An order of annulment can only be made by the court.

You can apply for an annulment at any time if:

The bankruptcy order should not have been made, for example because the proper steps were not taken when obtaining the order; or
All your bankruptcy debts and the fees and expenses of the bankruptcy proceedings have been either paid in full or secured (guaranteed) to the satisfaction of the court; or
You have reached an individual voluntary arrangement with your creditors to repay all or part of your debts.

Yes. It used to be possible to declare yourself bankrupt after university, and get your student loan written off – several hundred people actually did this.

But the loophole was closed, and your student loan will come out of the other side of the bankruptcy with you. If you're earning over £19,895/year (for 1998-2012 loans, £27,295 for 2012+ loans) while bankrupt, then you'll need to make your normal student loan repayments.

Joint bankruptcy is only available to business partners. If both you and your spouse/partner want to go bankrupt then you'll both have to file for bankruptcy individually and pay two sets of fees – unless of course you and your partner are also business partners.

If you have any joint debts as a couple – that's any debt which both of you applied for at the same time and you are both named on the credit agreement – and only one of you goes bankrupt, the other person named on the credit agreement will become responsible for paying back the whole amount of the debt.

Your bankruptcy will appear on the Insolvency Register while you're bankrupt and for three months after you've been discharged. If there is a bankruptcy restrictions order against you, this will appear on the register for the length of the order.

The register is a public record and these records are searched as part of your credit file. Anyone can search the register free of charge online at the Insolvency Service website.

The bankruptcy record will stay on your credit reference file for six years so it will affect your ability to get credit even after the order has ended.

Yes you can. Bankruptcy is also referred to as 'sequestration' in Scotland. New laws came into force in April 2015 which made debt relief quicker and at less than half the cost of an application for bankruptcy under the previous equivalent scheme for those on low incomes. Other measures include:

Mandatory money advice for people seeking access to statutory debt relief instruments such as sequestration to ensure debtors are matched with the solution that best fits their needs and circumstances
Compulsory financial education for those who have been sequestrated more than once to help with their financial rehabilitation and prevent future financial difficulties
Introduction of a Common Financial Tool for money advisers, allowing them to quickly assess whether individuals can contribute towards repayment of their debts and what the level of their contribution should be
A new web-based bankruptcy application system
Creditors are obliged to submit claims no later than 120 days after notification by the trustee

For more information see Scotland's insolvency service Accountant in Bankruptcy.