23 property search tips
How to find your dream home
Get Our Free Money Tips Email!
For all the latest deals, guides and loopholes - join the 12m who get it. Don't miss out

Jenny and Amy | Edited by Johanna
Updated June 2018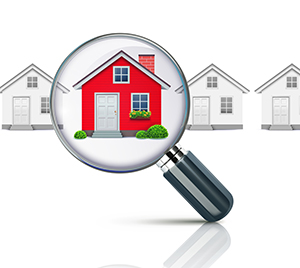 It's the biggest purchase of your life, and even small mistakes can be costly. So we've drawn up a house-buying battleplan, with 23 tips for first-time buyers and home movers.
This guide includes how to squeeze sellers for info, doing your own research, hidden costs to be wary of, a deal-breaker checklist, plus tips on buying at auctions.
23 property search tips, including...
Use the right property finding sites
Gone are the days when peering into estate agents' windows was the only way to see what your money might get you in the area you want to buy in.
Now there's a plethora of property search websites. But remember, asking prices are often wildly optimistic, showing what the seller wants, not what they'll get.
So ask yourself: do properties listed where you want to buy stay around for a while, or are they snapped up? Is there a steady supply of the type of home you're thinking of buying, or are they few or far between?

The daddy of home search sites, Rightmove, is the best place to compare homes on the market. As well as a dizzying number of properties up for grabs, it plots listings on a Google map for ease.

Zoopla also lets you match up sold prices with old property ads, including pics, asking prices, descriptions and floor plans. Go to Zoopla's sold prices section, search for an area and click on a property for historic listings.

OnTheMarket.com has shaken up the online home selling market, with a set of rules for members that includes restricting the number of portals that you can list your home on. It's new, but growing.

MoneySavers also rate Home.co.uk. The site can be clunky, but includes reams of data, including how the asking price compares with others in the town and postcode.
Chat to your local estate agent
Some homes are sold before they appear online, so it's also worth getting pally with a local estate agent to hear as soon as a place hits its books.
Also tell them what type of property you're looking for and your budget. They should be able to give you an idea of how realistic it is, how many other buyers you could expect to be up against and how long it's taking on average for that type of property to sell.
Remember that estate agents see loads of buyers so be friendly and make sure they know you're a serious buyer. Then they might do some of the property hunting legwork for you and give you a heads up when something new becomes available.
Find out how much other houses have sold for
Once, price info was only the preserve of agents and brokers. Now, with the web, you can check any property for free.
To see what any house, anywhere, went for, over a good few years, try sold-price sites such as Nethouseprices and Zoopla.
To help answer the question "72 Acacia Avenue went for £210,000, but was it a neglected bedsit or a plush 3-bed with kitchen island and walnut floors?", home search giant Rightmove matches up sold prices with detailed old property ads, including pics, asking prices, descriptions and floor plans.
For 30 tools to review a home, including sites to assess crime or flood risks, see the Free House Price Valuations guide.
House prices can go up and down, just like shares
Martin's warning:

Remember, no one can tell you what's going to happen to house prices, though many will try.

I remember doing an ITV News debate with a senior estate agent and a City economist. The first predicted strong house price growth, the other a 30% crash. I said: "Anyone who tells you they know what will happen is talking nonsense. No one knows." To which they both said, "rubbish!"

Property is an asset just like any other. Just as no one can always guarantee to call the stock market right, the same's true of the housing market.
Check out the neighbourhood before you make an offer
No matter how plush the pad, MoneySavers are unanimous that location counts. You can't move a home to another spot, but you can do it up.
So prowl the neighbourhood on foot, hunting for clues. Visit the parks and pubs at different times of day. Are cars clean and well-maintained? Do you like the local shops and restaurants? Are walls scrawled with graffiti? In the worst cases, are there drug dealers or prostitutes on street corners at night?
Get the lowdown from locals and ask a local bobby or neighbourhood watch co-ordinator. They're likely to tell you the truth and give you a better picture.
Also check your specific property - are neighbours noticeably noisy? Is it under a flight path or over a train line? Are there upcoming planning proposals which will change the area - for better or worse?
Police crime-mapping websites show local hotspots and break down recorded crimes such as burglary and anti-social behaviour. Elsewhere, there's free information on school league tables and even noise level checks.
Get Our Free Money Tips Email!
For all the latest deals, guides and loopholes - join the 10m who get it. Don't miss out
Watch out for flood risk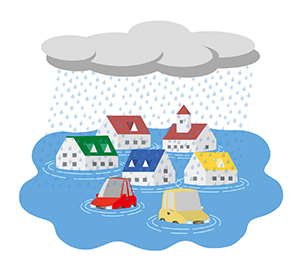 Flood risk has a significant impact on insurance premiums, a property's value and your quality of life if you're unlucky enough to be hit by water damage.
The Environment Agency (England and Wales) and Environment Protection Agency's (Scotland) flood information provide detailed reports on whether and why an area is at risk.
These free sites quickly reveal how vulnerable a property is, possibly saving years of stress. Don't learn it the hard way, like forumite spannerzone:
I'd never buy in a flood zone again.

Having been flooded, I'd never buy in a risk zone again. My concerns would be getting insurance as well as the life-changing mess a bad flood can cause.

It seemed highly unlikely flooding would ever happen to me, so I never gave it any real thought. The day it flooded and every single item I owned got ruined was somewhat of an eye-opener, I must say.

spannerzone
Check what's being built (or planned) in the area
Will that sea view be replaced by a high-rise in a couple of months? For England and Wales, the Government's Planning Portal helps avoid nasty surprises by directing you to planning applications made in your area. You can search by postcode and area.
This way, if you know the street you're looking at will be part of a building site for the next three years while a new development is built, you'll not be surprised if building starts the week you move in. Check before you put in an offer.
Use apps to monitor for-sale listings on the go
Rightmove's free iPhone and Android apps use GPS technology to pinpoint pads for sale near where you're standing. Just download the app, click 'get my current location' and it shows a list of gaffs up for grabs.
Zoopla's free iPhone, iPad and Android apps allow you to check over 18 million house prices dating back to 1995.
Squeeze sellers for info
Before putting in an offer to the estate agent on any property you've viewed, ask as many questions as possible - and get important answers in writing.
Here are our top 20 questions to ask:
How many viewings has it had?

How many offers has it had?

How long has it been on the market?

Can I see electrical and gas installation checks/reports?

How long is the lease (if it has one)?

Have there been any neighbour disputes?

Why are the vendors moving and are they sure they want to sell now?

What renovations have been done?

How old is the boiler and when was it last inspected?

When was it last rewired?

Where are the vendors moving to - is there a chain?

If it's leasehold, how much are service charges? (See charges)

Who lives upstairs/downstairs/next door?

How long has the seller lived there?

What's included in the sale? White goods? Curtains? Wood burner?

Is there an allotted parking space/residents' permits?

If there's a real fireplace, is it safe to use?

Have there been any subsidence problems?

What's the council tax band? (Also check this yourself.)

Has anyone ever been murdered here? (Google the address too.)
They might not tell you the truth, but you may notice them squirming when you broach certain subjects.
Take snaps when viewing
Take photos, as they'll be a useful reference point when all the homes blur into one. Check with the estate agent first, but don't feel like you're being cheeky.
As one house seller on the forum, Gorgeous George, says:
Photos are fine.

If I thought letting a potential buyer take some pics might clinch the sale, I'd have special lighting set up by the BBC.

Gorgeous George
View at different times of day
View the place at three different times of day. Daylight makes spotting flaws easier, but the pounding music which will make your life hell may not begin until the neighbours get back from work.
MoneySaver InTheRed2009 has a cautionary tale.
Beware noisy neighbours.

I viewed my flat just once before buying, and within an hour of actually moving in the music started thumping through from upstairs. This is still an ongoing problem. I viewed just once, during the day, and it was quiet, so assumed there was no problem.

InTheRed2009
Even if you can't get into the property with the estate agent, it's worth standing outside - you'll still hear any loud music.
Find the best buy mortgages
If you're ready to get a mortgage, tell our Mortgage Best Buys tool what you want, and it'll speedily find the top deals for you.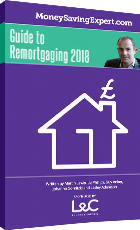 Ready to remortgage?
If you want to change mortgage, this free guide has tips on when you should & shouldn't remortgage and how to grab top deals.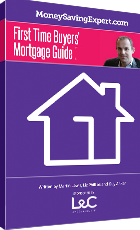 Ready to get a mortgage?
Want to get on that first rung? Our free guide helps you find the cheapest mortgage and boost your chances of getting accepted.
Get alerts on your favourite streets
If you want something in a specific area, set an alert on Rightmove and it'll email each time a vendor lists a property. Type a postcode or area and click 'save search'.
Use this checklist to spot deal-breakers
Don't waste megabucks on a survey only to discover obvious problems. If you're doing second or third viewings, take an expert or realistic friend or family member to get their honest opinion of the property.
Spot damp. Check for wet spots, mould, peely wallpaper & condensation on windows. Also check the floor - is it uneven, suggesting damp? Check cupboards too. Does the house smell musty?

Look up at ceilings. Look for cracks, brown stains, slow drips, mould and problem leaks - all indicators of bad plumbing.

Open doors and windows. And shut every door behind you to make sure they all work. Open cupboards and drawers to check they close properly. Remember, you're giving them £100,000s.

Flick switches. Turn lights on and off, especially those with older switches. Fire up the cooker. Also check the wiring's age, as updating electrics can cost a lot.

Count power points. Mark out power point locations in each room on the floorplan. Check sockets carefully - do they look like they'll work? If in doubt, test them.

Inspect the plumbing. Flush toilets and turn taps on. Check cupboards underneath sinks are dry. Check water pressure and that it gets hot. If you're feeling brave, go outside, lift the drain covers, get someone to flush the loo and check the drain's flow.

Feel the heat. Ask the seller to switch on the boiler and turn on the central heating. Check the radiators for leaks and rust. Make sure they all get hot, right across the surface of the radiator.

Locks are key. Ensure door locks are up to insurance standards. Most insurers require doors to be fitted with a five-lever mortice deadlock. Check windows for locks and the front door for break-in signs.

Watch out for woodchip. Buying a house with woodchip or other textured wallpaper slapped all over it usually means excavating through layers of paper. And probably pulling half the plaster off.

Lift mats and rugs. Check for stains lurking underneath.

Check your phone. Confirm it's not a mobile dead zone.

Audit the attic. Inspecting the loft in daylight is a great way to gauge the state of the property's woodwork. Check timbers for rot, as well as cracks or holes.

Observe outside walls. Check for cracks, mould & rotten woodwork.

Hit the roof. Take binoculars and check for missing/slipped tiles. Eye up the gutters and woodwork too. If possible, go on a rainy day, to see if the gutters leak.

Avoid kitchen nightmares. In the kitchen, pretend you're preparing a dinner. Is there enough room, or are you struggling?

Take a compass. Check if the promises of a sunny south facing garden are true.

Pry next door. Alarm bells should ring if neighbours' properties are run-down. Their problems can quickly become yours.

Vet the seller. If they strike you as unreliable, think twice. A property's not good value if the vendor doesn't want to sell it. You could waste £1,000s in fees.
Small issues such as a broken kitchen drawer needn't be a deal-breaker. But make a list, so you can ask the seller to fix them before you get the keys.
Knock, knock, knocking on neighbours' doors
Neighbours may offer tip-offs on the area or house, but it's also a chance for you to get the measure of them.
Check how well maintained their home is - look for junk abandoned at the front and gardens engulfed by weeds.
Also chat to neighbours near, but not next to, the property. They are less likely to be either pally with or anxious to get rid of the sellers.
Find homes where sellers DROP prices
Secret web weapons let you track when sellers put particular properties on the market, plus when and how much they cut asking prices.
Again, check Nethouseprices for this type of info.
For more free tools, see the Free House Price Valuations guide.
Will you be able to sell the property when you move?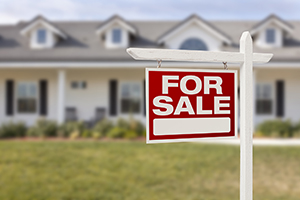 If you don't want to live in the property until you die, consider ease of resale. This may be your dream home, so you can live with walking through the kitchen to get to the bathroom, or the second bedroom being straight off the living room. But will others?
If it's been on the market for a while, why hasn't it shifted? Are people put off by the street, a takeaway below, lack of parking or an unkept garden?
Get Our Free Money Tips Email!
For all the latest deals, guides and loopholes - join the 10m who get it. Don't miss out
Beware homes with fewer than 70 years on the lease
If you own a leasehold property, you effectively rent it for a period of time as someone, called the freeholder, owns the land.
When flats have 70 years or fewer left on the lease, extensions become very costly and homes much more difficult to sell or remortgage. Less than 60 years, and it becomes a nightmare. If you're a flat-hunter, alarm bells should scream if a lease is nearing, or below, 80 years.
Don't accept estate agents' promises of easy extensions. You have to have owned the flat for two years before you can extend. A seller can get the ball rolling and pass the rights to you. But if you wait until you've completed the purchase, it'll be another two years before you've a right to extend.
Don't rely on solicitors to point out short leases. You'd expect them to shout: "Not on your nelly - this will cost you £15,000 to extend or you won't be able to sell it." We've been shocked by stories from buyers who said solicitors didn't spell it out.
Forumite Norm says:
I wouldn't have bought.

I bought six years ago and now my lease has 60 years left. I cannot recall or find anything in the paperwork from the purchase advising me that the lease would need to be extended or that this would be expensive.

I was a first-time buyer and totally reliant on the conveyancer's advice. I feel they should have highlighted this problem. I would not have bought this property knowing in five years I would have to pay £10-£12,000 to extend.

Norm
Some mortgage lenders won't lend on properties with a short lease. However, you should be able to make a lease extension a condition of your offer - it's then up to the vendor whether to accept the offer with that condition.
For a full explanation on leaseholds, see our What is a leasehold? guide.
Write a letter to potential sellers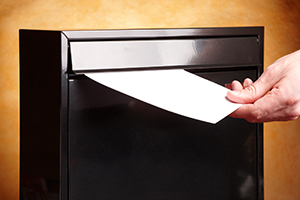 Write a nice letter explaining you're keen to buy and post it to homes on streets you like. Not only could you nab somewhere before others hear about it, but the seller may give a discount, as they save on estate agent fees.
This really does work. MoneySaver HypnoNu says:
We sent flyers and got a result"

We bought our current house privately. We just flyered a load of houses with a photocopied handwritten letter and got a fair few responses. We went to see the house we're in now, and bought directly from the vendor without the house ever going on the market. It's worth a shot!

HypnoNu
Beware rip-off leasehold service charges
When you own a leasehold flat, the freeholder (or landlord) is usually responsible for insuring the building and maintaining communal areas.
Leaseholders must pay ground rent (usually small) and service charges (often a fair whack) to the freeholder. Unfair service charges are rife - papers run stories of freeholders who charge £100,000s for work costing £50,000.
Freeholders and property management companies often pick costly providers. In fact, they often grab products and insurance policies that pay the most commission. While you can go to the Leasehold Valuation Tribunal to challenge unfair charges, it costs £1,000s.
What should you check if the property's leasehold?
Do you have ground rent and service charges in writing?
Does the freeholder charge fees for any consents, such as alterations, and to register or transfer mortgages? These can be significant extra costs people don't see coming.
Google the property management company to check for complaints.
Have you asked flat-owners in the same block if they think service charges are fair? Do they have any gripes, for example, excessive service charges, substandard work or aggressive charge collecting?
If you're buying a flat, arm yourself with info by reading the Leasehold guide.
Don't overlook homes offered by Government schemes
If you're struggling to get a deposit together, there are Government mortgage schemes, such as Help to Buy, that might be able to help you.
Which scheme is right for you will depend on your situation and what you want to buy - some are only available on new build properties for example. For full info on all available schemes read the Mortgage Schemes guide.
Are house auctions worth it?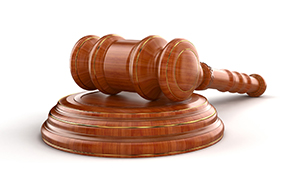 Auction properties can be cheaper than market values but buying this way comes with risk.
There are properties out there for under £20,000, but auctions don't always equal bargains. Research and renovations are usually needed.
Considering bidding? Go to a couple of auctions first to get a feel for the process. Visit properties several times. You must get a survey to reveal any horrors - there could be hidden defects that meant the seller had to go to auction.
Always enlist a solicitor to inspect the auction pack. If you buy a property with major legal issues that need sorting, it may not be the bargain you thought it would be.
Remember that the contract comes into force on the fall of the auctioneer's hammer, so you cannot pull out after the auction without huge cost.
You need finance in place before bidding
Unless you're lucky enough to be a cash buyer, you'll need to get finance in place before bidding. Call your broker and get a 'mortgage promise', which lets you know the maximum amount you can borrow.
This isn't a formal mortgage though - most lenders won't give this until you've found a specific property and they've sent a valuer round. If the mortgage company disagrees with your valuation, it may not approve the deal.
Most auctions require a 10% deposit on the day. Take a chequebook and two proofs of ID and your solicitor's details. You have between 14 days and six weeks, depending on the auctioneer, to produce the cash and complete.
Miss the deadline, and you lose the deposit. If you need to shift your current home to buy the new one, you should complete that sale before bidding.
For full information, see the House Auctions guide. Plus, read how MSE Archna fared when she tried buying a house at auction.
How long does it take to find your dream home?
These are average timescales to illustrate how long the buying process could take.
Find a property: Research the area, scour estate agents and search websites.
Put in an offer: Tell the seller what you're willing to pay.

It's accepted: Now get a survey to check the property's condition. Your solicitor also checks any legal issues (see our Buying a Home guide).
Exchange: You pay your deposit and can't back out without major cost.

Completion: You hand over the rest of the cash in exchange for the keys and deeds. The property's now legally yours.
There's plenty more fish in the sea
If your offer's not accepted, don't panic. Just keep calm, and keep looking. One day, you'll find the right house or flat, and your offer will be accepted. Just remember to do all the checks on each and every property you see. And if ever in doubt, don't offer.