House auctions
Buying repossessions and what to watch for
Get Our Free Money Tips Email!
For all the latest deals, guides and loopholes - join the 12m who get it. Don't miss out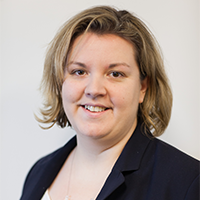 Updated June 2018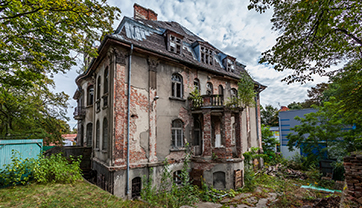 Itís possible to pick up repossessed or distressed properties at up to 30% off the market price. If you're willing to put the work in these can represent some of the best buys available.
This quick guide runs through how it works, how to find bargain properties, using the top auction houses and more.
In this guide...
Buying repossessions - essential info
Buying a repossed or distressed property can be a minefield so make sure you do plenty of research beforehand. Here are our top tips to set you off to a good start:
Banks want to flog repossessions quick, so you can bag a bargain
Homes being flogged after repossession can go mega-cheap, because the seller - usually a bank or developer - is after a quick sale... Full info
...as it is losing money all the time the property stays empty.
When a bank or building society claims back a house, it has a responsibility to get as much as it can for the property. Yet while most sellers spend months beautifying their boltholes, waiting for the right offer, banks often just price them cheaply to sell quickly.
This isn't just about doer-uppers - you could bag a new build too
Many repossessions were previously owned by borrowers who fell behind on mortgage payments. But others are new-builds and... Full info
... flats from developers and buy-to-letters who fell on hard times.
It doesn't end there either - the websites listed below also allow you to search for homes put on the market by pressured sellers looking for a quick sale following a death or divorce.
It's crucial to be aware of exactly what you're purchasing, and some may well be in need of a lot of TLC. But this isn't solely a pursuit for budding Grand Design-ers.
You can cut up to 30% off the market value
Prices are anything between 10% to 30% off market value - usually the more work they need, the bigger the discount, although... Full info
... there's potentially also a higher outlay to get the property shipshape.
In the past, properties sold at even more enormous reductions. Nowadays more punters are flocking to auctions so savings are slightly less. Yet those willing to put in the effort and do up ropey properties can still grab deals. Another bonus is that there is usually no chain involved - often you can be inside in just a few days.
Donít buy a wreck on a whim
Your best bet is to visit the property several times, crucially, with a solicitor or surveyor. There are properties out there for under £20k... Full info
...yet you would be mad not to get a survey done to reveal any horrors before making an offer.
This is particularly important with repossessions as there could well be hidden defects that meant the seller was not able to sell the property themselves before being repossessed. Plus, there are no existing owners to pass on helpful tips about the temperamental boiler and how next doorís disputing the height of your hedge.
Locate a surveyor on the RICS website, and be sure to factor in the cost of repairs, and take a builder along to the property for some estimates.
Struggling with mortgage debt?
If youíre here because you're struggling to keep up with mortgage payments, read the Mortgage Arrears Help guide. For those under threat... Full info
Quick repossession buying tips
'Repossession' doesnít always mean 'bargain'. It's essential to view other properties and research the area thoroughly, just as you would with any other new house.
Get Our Free Money Tips Email!
For all the latest deals, guides and loopholes - join the 10m who get it. Don't miss out
How to bid at auction
Property is very expensive and you need to know what you're doing before bidding. Here is a step-by-step guide on how to bid at an auction, although, this is just a brief guide. There are a number of good books on the subject that are worth reading beforehand.
House auctions near me
Auction houses that deal in repossessions have always been the favourite hunting ground of property investors. Yet because of the recession, a number of specialist websites have sprung up too. There's no perfect pick - they all have pros and cons, so please send us your feedback.
Auction houses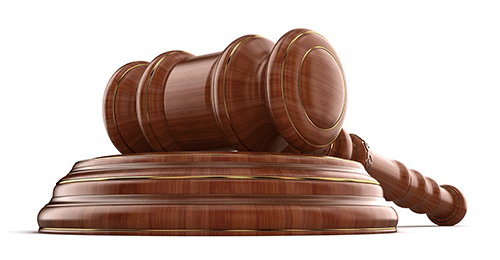 If a bank can't offload a property through an estate agent, often it'll go to auction for a quick sale (sometimes they donít even bother with an agent). Several auction houses and agents auction off repossessions, including Allsop, Savills and Barnard Marcus.
Some of these let you filter web searches for repossessed homes, or else you can just call up to see what they have on their books. Handily, Allsop also lets you search for completed auctions, a good way to glean a homeís market rate.
How you buy: Search for properties online or on the auction house's catalogue. If you spot a potential property, attend that day's auction.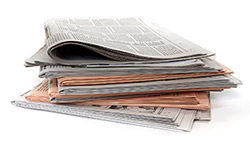 Estate agents & local papers
Often estate agents sell off repossessed homes, but donít advertise. Call them up and ask what they have on their books. Another way is checking the back of your local paper for announcements.
Some auctions get nothing but a small ad. The fewer house-hunters that know about a home, the more likely you are to get a great deal.
How you buy: Ask to view as normal.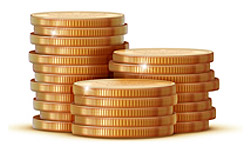 Websites for repossessed properties
If you seriously fancy yourself as the next Sarah Beeny, there are sites that source repossessed properties for you. These are not recommendations, but are listed here in case people want to find out more.
Property consultancy PropertySecrets sends out emails with bargain properties for subscribers for free. The premium membership is primarily for professional property developers and costs £300 for the year. Or, EIG has a huge database of property auctions, but is a pricey £475 plus VAT a year.