House auctions
Buying repossessions and what to watch for
It's possible to pick up repossessed or distressed properties at up to 30% off the market price. If you're willing to put the work in these can represent some of the best buys available. This quick guide runs through how it works, how to find bargain properties, using the top auction houses and more.
For all the latest deals, guides and loopholes simply sign up today - it's spam free!
Buying repossessions – essential info
A repossessed property is a home that's been seized by a lender because repayments aren't being made. As your mortgage is a loan secured against your home, repossession is what could happen if you miss payments.
Buying a repossessed or distressed property can be a minefield, so make sure you do plenty of research beforehand. Here are our top tips to give you a good start:
For all the latest deals, guides and loopholes simply sign up today - it's spam free!
Quick repossession buying tips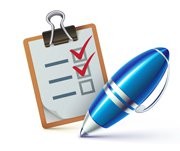 'Repossession' doesn't always mean 'bargain'. It's essential to view other properties and research the area thoroughly, just as you would with any other new house.

Investigate the property

Carefully consider its transport links, employment levels in the areas and whether the schools are any good. Our Free House Price Valuations guide has tips on how to investigate a property's value for free.

Get a good mortgage deal

If you're hunting for a new mortgage, speak to a broker. The process for securing a mortgage on a repossessed house is the same as with any other property, though completion is usually reached more quickly. Read the Cheap Mortgage Finding guide and our Free Mortgage Guide for more.

Know they don't have to take the house off the market

It's worth noting that often lenders are allowed to continue marketing the property, even after they've accepted an offer, leaving the chance you'll be gazumped. This could mean survey and legal fees down the tube. So it's worth completing as soon as possible.

Check out what the situation with tenants is

Confirm that the previous tenants have handed over the keys and the property is unoccupied. If the repossessed property was previously owned by a buy-to-let landlord, it is possible that the property may be resold with a tenant in place.

Switched-off utilities

A small fly in the ointment is that when you move in, some services, such as gas and electricity, may have been cut off. Most energy companies will switch you back on for free, but phone lines usually have a charge.

Check your credit rating

Check your credit rating a few months after you've moved in, just to make sure your finances don't get incorrectly mixed up with those of the previous owners.

While this is highly unlikely, you should be checking your credit file regularly anyway. You can do this for free with our Credit Club. The Credit Scores guide explains credit checks and shows you how to boost your score.

Check the post

Keep an eye out for red debt collection letters addressed to the previous owners. Give the companies a call (if it's clear who has sent it) and let them know the previous owners have moved out, in case they send bailiffs round.

Beware missing fixtures and fittings

The downside is these properties often need a refurb. At best, they might feel a bit unlived-in. At worst, the previous owner could have stripped out all fixtures and fittings before leaving.
How to bid at auction
Property is very expensive, even at 30% off market price. So you need to know what you're doing before bidding. Here's a brief step-by-step guide on how to bid at an auction.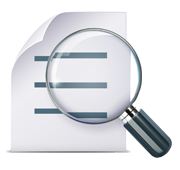 As always, you need to work out what else is on the market and what they're selling for. Repossessions aren't always bargains, and can have overpriced reserves (a minimum price set between the auctioneer and seller). Use the full Free House Price Valuations guide to learn how to thoroughly evaluate properties.
Go to a couple of auctions first to get a feel for the process. Even if you're not interested in bidding, watching the pros and chancers can be a fun afternoon. It can also help you quash the nerves for when you come to do it for real.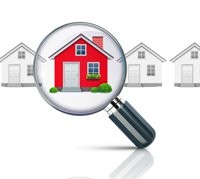 Catalogues are usually released a month before the auction, allowing time for buyers to view properties and get surveys. Sign up to email lists and catalogues for all local auction houses, so you can view properties as early as possible.

This way you can make an offer ahead of the auction, for a little over the reserve price. As the seller is obviously ready to make a quick sale, you could get a deal there and then.
Professional investors might take a chance and not bother, but as auction homes are more likely to have defects, it's crucial. Of course, the risk is you'll fork out for a survey and not be the winning bidder. But if you skimp on it, you could risk much more.

Now, unless you're lucky enough to be a cash buyer, you'll need to get finance in place BEFORE bidding. Call your broker and get a 'mortgage promise', aka a mortgage/agreement in principle, which lets you know the maximum amount you can borrow.
This isn't a formal mortgage offer – most lenders won't give this until you've found a specific property and they've sent a valuer round.
If the mortgage company disagrees with the valuation, it may not approve the deal. For this reason, it's especially important to get a full survey and valuation before bidding. For info, see the Cheap Mortgage Finding guide.
Auctions normally require a 10% deposit on the day and any admin charges. Check the catalogue or with the auction house for payment methods. Cash won't be accepted because of anti-money laundering regulations. You'll need to bring two proofs of ID (one photographic and one proof of address) as well.
You'll have between 14 days and six weeks, depending on the auctioneer, to pay and complete.
Miss the deadline and you lose the deposit. If you need to shift your current home to buy the new one, the sale should be completed before you bid.
Ready to get a mortgage? We've lots more guides, tools & tips to help...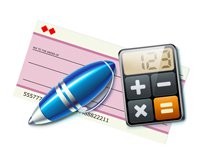 Decide on a bidding strategy
Before heading to the sale, read the sale conditions thoroughly and get a pack with details of deeds and leases from the auction house. Then decide a firm maximum price and don't overshoot it in the heat of the moment.
A new type of auction has emerged over recent years known as the 'modern method of auction'. It's basically just online bidding, but not all agents use it. You'll need to pay a reservation fee which is non-refundable, so make sure you definitely want the property before bidding or you could lose cash.
Be sure to factor in the cost of any refurbishment into the price, as once the hammer comes down, you're stuck with it.
And as with eBay auctions, don't bid early. Come in late to avoid pushing the price higher. If you lose, don't be disheartened, many folks don't win first time around. Even if you don't bid, you can always make a cheeky offer on an unsold lot.
If you've tried to buy an auction property, we'd love your feedback on the process. Please leave your comments in the forum's Buying Repossessions discussion.

For all the latest deals, guides and loopholes simply sign up today - it's spam free!
House auctions near me
Auction houses that deal in repossessions have always been the favourite hunting ground of property investors. Yet because of the recession, a number of specialist websites have sprung up too. There's no perfect pick – they all have pros and cons, so please send us your feedback.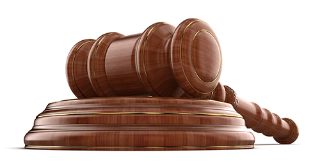 Auction houses
If a bank can't offload a property through an estate agent, often it'll go to auction for a quick sale (sometimes they don't even bother with an agent). Several auction houses and agents auction off repossessions, including Allsop, Barnard Marcus and Savills.
Some of these let you filter web searches for repossessed homes, or else you can just call up to see what they have on their books. Handily, Allsop also lets you search for completed auctions, a good way to glean a home's market rate.
How you buy: Search for properties online or on the auction house's catalogue. If you spot a potential property, attend that day's auction.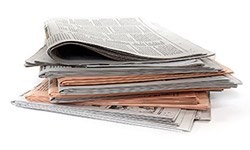 Estate agents & local papers
Often estate agents sell off repossessed homes, but don't advertise. Call them up and ask what they have on their books. Another way is checking the back of your local paper for announcements.
Some auctions get nothing but a small ad. The fewer house hunters that know about a home, the more likely you are to get a great deal.
How you buy: Ask to view as normal.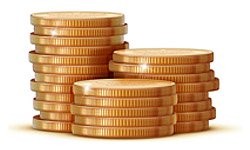 Websites for repossessed properties
If you seriously fancy yourself as the next Sarah Beeny, there are sites that source repossessed properties for you. These are not recommendations, but are listed here in case people want to find out more.
Property consultancy Property Secrets sends out emails with bargain properties to subscribers for free. The premium membership is primarily for professional property developers and costs £300 for the year. Alternatively, EIG has a huge database of property auctions but is a pricey £475 plus VAT a year.
For all the latest deals, guides and loopholes simply sign up today - it's spam free!