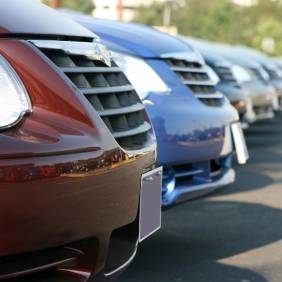 Millions of people may be missing out on big cash pay outs due to a con trick banks' are playing on judges around the country. Many banks are outrageously trying to apply the hold on bank charges reclaiming to credit cards reclaiming, even though the Office of Fair Trading already sorted this out back in April 2006, and sometimes they're succeeding!
Don't let the banks win, get your cash back!
With more reports coming in daily, consumer revenge website MoneySavingExpert.com today launches a counter-move, with a new guide and template letters, focused solely on how to reclaim credit card charges.
The template letters include a specific rebuttal of the banks' attempts to muddy the waters due to the bank charges hold. Plus the founder of MoneySavingExpert.com, Martin Lewis, during a meeting with the OFT, has strongly requested that it and the FSA release an official clarification to the judiciary.
Martin Lewis, creator of MoneySavingExpert.com, says:
"It's a national disgrace. The FSA made it plain the hold only applies to bank charges, yet banks' lawyers are disgracefully trying to bully customers, using it as an excuse to suggest it applies to credit card cases too. They know full well there's already been a ruling that credit card charges are unfair – it's done and dusted.
"Yet a few banks are pushing to go to court, then asking judges to put these cases on hold, and some judges fall for it! If you're one of the unlucky few this happens to you have to pay £75 to apply to get it overturned. Luckily our new campaign launched today will show people how to defeat all this and get their money without going to court, simply by sending the right letters."
For a full step-by-step guide read Credit Card Charges Reclaiming