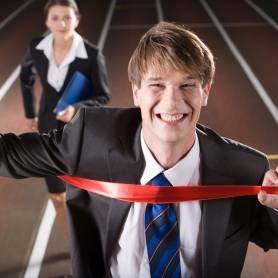 There was a further victory for bank charge reclaimers today, when the Court of Appeal decided that charges CAN be subject to 'unfair contractual terms' laws.
Ten months after the decision from the High Court, its judgement has been confirmed. Interestingly it was also decided NOT to grant the banks permission to appeal to the House of Lords, although the banks have since said they will try and appeal the decision directly.
Now all that's left is for the OFT to decide whether charges are unfair and to see if the House of Lords allows the banks' appeal. In the meantime the FSA's hold on reclaiming is likely to remain in place.
Martin Lewis, creator of MoneySavingExpert.com, comments:
"This is a fantastic day for bank charge reclaiming. All gates to victory have now been unbarred; there's now just a tiny latch left to be unlocked. It's up to the OFT to decide whether bank charges are unfair.
"The smiles on the OFT's faces in court shows it's highly likely that it will find that charges are unfair. After that, I would hope that within the next year, everyone who's had charges unfairly taken from their bank account will get them back."
Read Martin's full News of the World column on the bank charges result
For the latest updates and news on Bank Charge Reclaiming, get the Free Weekly Email at moneysavingexpert.com/tips
Latest News Q&A
Q. What does the judgement mean?
A. This was to decide whether the laws covering fairness apply to bank charges, not whether they ARE unfair. Campaigners have always said that a £35 charge for going a couple of quid beyond an overdraft limit isn't proportionate. While the banks have tried to argue that it is, their real hope has been the argument that "charges don't have to be proportionate, as those laws don't apply." What the court has now decided throws that argument out of the window; bank charges should be fair.
Q. What happens next?
A. The OFT is deciding whether it thinks charges are actually unfair. It's confirmed today:
"We're now analysing the implications of the judgment for our ongoing investigation and have already written to the banks with provisional view on the fairness, setting out concerns that they may be unfair. We expect to reach a final decision on fairness later this year."
This is strong evidence it will come back saying charges are unfair, and therefore try and agree a remedy with the banks. If they don't come to an agreement though, sadly it will be back to court.
Since the hearing the Banks have said they are going to appeal the decision, yet it's hoped the House of Lords will turn down the request in the public interest, and because of the strong opinion from the Court of Appeal that this is not the best way forward.
Q. Is reclaiming still on hold?
A. Yes, until we've heard from both the OFT on whether it thinks the charges are unfair, and whether the House of Lords is going to allow the banks to appeal the latest decision, claims unfortunately remain on hold.
Q. Should people carry on reclaiming?
A. Yes. It's still crucial for consumers to start a claim. 5.6 million template letters have been downloaded from MoneySavingExpert.com, meaning a lot of people are waiting for their cash. Not everyone will have to wait either; those in financial difficulty, such as loss of employment or serious illness, may get cases heard now, as banks have to ensure that cases of genuine hardship are still dealt with, even during the waiver period.
For everyone else, there are already 100,000s whose cases are on hold, so when the floodgates do open, the further ahead they are in the queue, the sooner their claim will be processed. It only takes a few minutes to start a reclaim, and then it's just a question of sitting back to twiddle their thumbs, so there's nothing to lose.
For template letters and full details on how to put a claim in, read moneysavingexpert.com/bankcharges