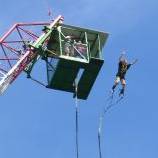 Bank of England base rate has plummeted by another 0.5 percentage points to a record low of 0.5%.
It is the sixth consecutive month of interest rate drops. In October, the official rate stood at 5%.
Those wanting to fix their savings at pre-March rate-cut levels, around 4%, should do so NOW. But to get that rate you must be prepared to lock your money away without access.
After February's 0.5 percentage point cut, most top fixed rates remained constant, though they could now drop so don't waste any time applying.
The fall is a further blow for hard-pressed savers on variable rates.
However, most borrowers on tracker mortgages should see their rate fall by 0.5%. On a £100,000 interest-only mortgage, monthly payments should drop by around £41 a month.
Those on their lender's SVR will be waiting nervously to see whether their rate also drops by the full 0.5%. Anyone on a fixed rate mortgage will see no change.