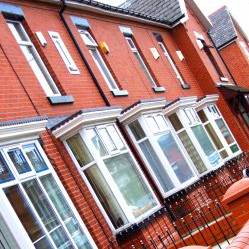 Housing charities have launched a campaign to protect tenants thrown out of their homes with little warning because their landlord hasn't paid the mortgage.
Citizens Advice, the Chartered Institute of Housing, Crisis and Shelter are calling for a law change to gives courts the power to defer repossession until the occupier has found alternative accommodation. The quartet have written to MPs urging them to sign an Early Day Motion in parliament calling for urgent action.
They say "thousands" of private sector renters are at risk of suddenly being evicted from their homes. In some cases, the charities report, belongings have been thrown into the street. In one case, a family had to sleep in their car before moving into temporary accommodation.
Citizens Advice chief executive David Harker says: "These forgotten victims of the repossessions crisis – tenants who have paid their rent and abided by all the terms of their tenancy agreements – are being evicted without warning because their landlord has been repossessed.
"Tenants at risk of eviction in these circumstances need proper legal protection to ensure they have reasonable time to find somewhere else to live and are notified clearly and in good time that they are at risk, along with information on their rights and sources of help."
From 6 April 2009, lenders must send a notice to the property within five days of receiving notification of the date of a court repossession hearing. Tenants who moved in after the mortgage was taken out generally have no rights to stay in the property once repossessed.
The charities say it's vital you open all mail address to 'The Occupier'. They also advise tenants to do their homework on the landlord and to make sure the landlord has permission from their mortgage lender to rent the property out.
If you are concerned about eviction and the rights you have, contact either Shelter, Citizens Advice, Crisis or the Chartered Institute of Housing as soon as possible.
Michael Coogan, director general of the Council of Mortgage Lenders, says: "Everyone sympathises with those tenants who are paying their rent, and fulfilling their obligations, who find their landlord has not been paying their mortgage and not told their lender they are renting out the property.
"Good tenants should not be disadvantaged, and nor should lenders, by the irresponsible behaviour of a small minority of landlords. We look forward to working with the Government and advice agencies on effective measures to help."