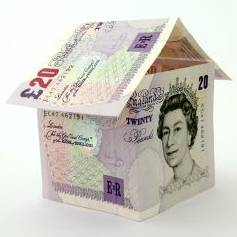 Mortgage lenders are continuing to cut the cost of fixed rate deals for borrowers. Barclays this week became the latest lender to slash its rates, some of which are down by 0.5% points, following months of Bank of England base rate cuts.
However, the best rates are typically only available to those with at least a 40% desposit (or 40% equity in their property). Anyone with less than 25% will struggle to get a mortgage at all.
The lower-rate deals are generally on short-term fixed rates. Barclays' two-year fix for someone with a 40% deposit stands at 3.89%, with a £995 fee. HSBC is offering 2.89%, but with a £1,499 fee, if you've a 40% deposit.
Generally speaking, the longer you want to fix, the more expensive the rate.
This week also saw the launch of a new 20-year mortgage from Stroud & Swindon Building Society. The Government has been pushing lenders to offer these long-term deals but they have generally proved unpopular because they are often inflexible and tie you in for a long time.
However, fee-free broker London & Country (L&C) points out this offer is different. The rate is fixed at 4.99% for 20 years but, every five years, borrowers will have a one-month window to switch without any early repayment fee. If they miss that window and want to switch, they'll pay up to 5% of the value of the mortgage to do so.
The mortgage is available to those with a 25% deposit and comes with a £999 fee. It is currently a trial and so is only available via brokers who are part of the Mortgage Intelligence network, which means you're likely to pay a fee worth 1% of the mortgage value on top.
Richard Morea, from L&C, says: "People should view this as a five-year fixed rate mortgage, as long as they check whether it's worth switching, if necessary, during the window."
L&C and fellow broker John Charcol are also warning the price of fixed rate deals could soon rise once more because of the economic turmoil. Morea adds that those who wait to secure a fix, whose property value drops, could find themselves paying more, or not getting a mortgage at all, if falling prices push them out of the 40% and 25% deposit brackets.