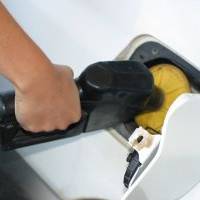 Millions of motorists will pay more than two pence a litre extra for their fuel from tomorrow, due to the latest increases in fuel duty.
This means taxes on petrol and diesel, including VAT, will make up 71% of the price you pay at the pumps from April, reveals Petrolprices.com, a fuel costs comparison site.
For those who fill-up weekly, it's estimated the 2.12p rise could add a further £52-a-year to the cost of running a car. The AA says this will make a litre of petrol 5.5p more expensive than at the start of the year.
Louise Doherty, from Petrolprices.com, says: "The rise couldn't really come at a worse time for motorists as we're in the middle of a recession.
"There's likely to be a few stations that will try to hold off putting the extra duty on until they really have to. So be sure to find your cheapest local station to avoid getting caught out."
She also warns that recent oil price rises could lead to a further hike in the cost of fuel in May.