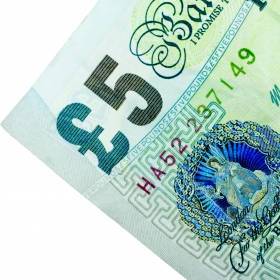 Halifax has cancelled a customer's overdraft without warning and then added bank charges because he was subsequently in the red.
And this is not an isolated incident. Users have complained on the MoneySavingExpert.com forum of Halifax and other banks cancelling overdrafts without notice, while they're overdrawn. In some cases, banks then add charges for supposedly being in arrears. Please report your story if it's happened to you.
The Banking Code Standards Board (BCSB), which sets the terms of the voluntary Banking Code to which most banks sign up to, has questioned whether it's fair to add charges to someone's account if their overdraft has been removed without warning, given that could put them in financial hardship.
Overdraft removed
We were alerted to this problem after Gerry Corner, from Liverpool, contacted us to complain about his treatment by Halifax.
Gerry had a £2,500 overdraft limit and was £1,700 into it when he tried to take out cash in February. However, his withdrawal request was declined, despite him thinking he had £800 available credit.
When he checked his online account later that day, he found his overdraft facility had been completely removed and he suddenly owed the bank £1,700.
Halifax reviews customers' overdrafts once a year and reserves the right to cancel them, though Gerry was not at the review stage and said he was given no warning.
Charges rub salt into wounds
He then received calls from the bank's debt collection department demanding immediate payment and had to raise cash from relatives to pay the 'debt'. To rub salt into his wounds, he also received £100 of charges for being 'over his overdraft limit'.
Gerry eventually got his charges refunded and his overdraft reinstated but only after numerous complaints.
He says: "Banks at least have a moral obligation to let you know if they're doing this sort of thing. Halifax didn't let me know what was happening at all.
"Then they got me with charges – it was unbelievable. I only got everything back because I complained, but what about those who do not kick up a fuss?"
This story is typical of others we have heard. A post on our forum from Original Mr C says: "Halifax has admitted it did not inform me it was removing my overdraft facility.
"I do not have the ready money to pay off the balance in full. Banks have a duty to treat their customers fairly so I will be taking my complaint to Ombudsman."
Is this fair?
Banks are allowed to call in your overdraft debt on demand. The Banking Code states this is permitted, but also that banks must inform customers.
Adrian Lloyd, from the BCSB, says when this happens this could immediately put a victim into financial difficulties.
The Code says banks must "contact you to discuss the matter" if you're in financial trouble. It also says: "We will do all we can to help you to overcome your difficulties."
Lloyd adds: "You get into the question of whether it is fair to add charges in these circumstances. Providers should consider whether the customer is in financial difficulties before adding fees."
Complain to Ombudsman
If you've had your overdraft cancelled without warning you need to first complain to your bank, whether or not you also received bank charges. If you're not happy with its response you can then complain to the free Financial Ombudsman Service.
While bank charges reclaiming is on hold for most, you can still demand your charges back if you're in financial hardship.
Halifax says it reserves the right to reduce your overdraft limit at the annual review but insists, if you're overdrawn at that stage, it never knowingly reduces the limit below that of your balance.
A spokesman adds: "In Mr Corner's case, we made a genuine error and we have sent him a letter of apology. If this has happened to any of our other customers we ask them to get in touch."
Has your overdraft been cancelled without warning? If so, please report your story.