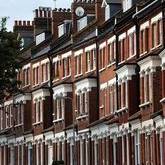 The Government's much-trumpeted Mortgage Rescue Scheme has only helped one struggling homeowner avoid losing their home since it was launched in January.
However, the Department for Communities and Local Government stresses applications can take three months to process and it is "hopeful" of a huge rise in acceptances in the coming months.
The solitary household is out of 452 applications made between January and March this year.
The scheme, intended to prevent 6,000 repossessions in two years, is aimed at those with an annual income of up to £60,000 who are struggling to pay their full monthly mortgage payments.
Applicants must also have Government-defined priority needs. This applies to those who are pregnant, elderly, disabled or have young children.
Until last week's Budget, homeowners in negative equity were not eligible for the scheme, but they are now.
If you qualify, the government usually enlists an approved landlord to buy part of your home and you slowly pay back their share so you eventually own it outright again.
In more extreme cases, the landlord buys the property outright, and you pay subsidised rent.
Liberal Democrats Shadow Housing Minister Sarah Teather says: "This is an appalling failure by a Government that is more interested in headline-grabbing than in helping families through the economic crisis."