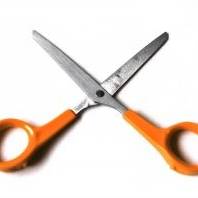 Ofcom, the communications regulator, has today announced new guidelines to help reduce the cost of calling expensive 0870 numbers. However, they are not compulsory and do not apply to pricey 0845 and 0871 numbers.
The measures, which come into effect from 1 August, are designed to encourage providers to include 0870 numbers - often used for customer service numbers - in inclusive bundles.
BT and T-mobile have both recently included some types of 08 numbers in some inclusive call packages, meaning you don't pay extra for them. There are no guarantees other providers will follow.
The cost of calling 0870 numbers outside of inclusive minutes on BT is 6p/min compared to a national daytime call rate of 4.5p/min. On Vodafone, it's up to 35p/min to call an 0870 number.
In addition, if providers charge over the national rate for 0870 calls (as most do) they will need to ensure customers are fully aware of the call costs. This measure has more clout as providers face fines if they fall short.
Daniel Lawrence, telecoms analyst at MoneySavingExpert.com, says: "Expensive 0870 calls have been a concern for many years and Ofcom has dragged its feet in trying to resolve the problem. It's a shame it continues to tip-toe round providers."
In the meantime, it's possible to sever the cost of calling 0870 numbers. Try using website SayNoTo0870.com which lists many cheaper alternative numbers to call.
So when calling a customer service number, for example, it may give you a freephone or geographical number alternative.