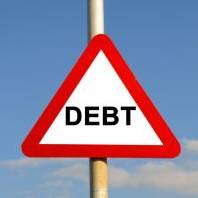 The body that regulates solicitors has warned that a number of adverts which claim to offer an easy route to getting your credit card or loan debt wiped out could be misleading.
The Solicitors Regulation Authority (SRA) says it has seen "a rash of misleading statements in adverts, making dubious claims or leaving out important information which might breach consumer protection regulations".
Some of these adverts, it says, wrongly suggest that almost all loan or credit card agreements in place before April 2007 are unenforceable under the Consumer Credit Act and can therefore be written off.
SRA chief executive Antony Townsend says: "These ads appear to offer an easy way out of difficulty to people who have debts they are struggling to pay. But many credit agreements do meet the legal requirements and, therefore, can't easily be challenged as unenforceable."
Some claims companies charge up to £500 in up-front fees to take on your case. All firms that encourage consumers to make claims have to be regulated by the Ministry of Justice (MoJ).
The head of claims management regulation at the MoJ, Kevin Rousell, says: "We won't tolerate claims management businesses that set out to mislead consumers and will do our utmost to make the regulatory regime a hostile one for those not willing to follow the rules."
In January, the Advertising Standards Authority (ASA) upheld a complaint against claims firm Cartel Client Review. Cartel's radio ads stated: "Did you know that if you took your credit card out before April 2007 your outstanding balance could be completely written off?"
The ASA said at the time: "We concluded that the ad was misleading. We had not seen evidence that demonstrated the number of Cartel clients that had successfully won their claim. The ad must not be broadcast again in its current form."