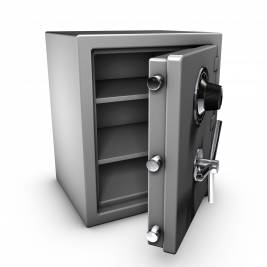 Savers with money in the Post Office and Bank of Ireland have been warned by the Liberal Democrats that their money may not be completely safe.
Lib Dems Treasury spokesperson Lord Oakeshott says the Bank of Ireland is "shaky" and has demanded the UK Treasury acts now to ensure it doesn't make the same mistakes he believes it made with the failed Icelandic banks last autumn.
There are no suggestions of any problems with the Post Office itself. The issue is that as the Bank of Ireland runs most of its savings accounts, anyone with cash stored in the Post Office could be at the mercy of the Irish financial system.
Earlier today, ratings agency Moody's downgraded the debt ratings on all Irish banks. This effectively means it is losing confidence in the Irish banking system.
UK savers may also have money in Anglo Irish bank. If an Irish bank goes bust, UK savers may have to seek compensation via the Irish government, if the bank is registered in Ireland, though it has promised to cover 100% of their cash for now.
Dan Plant, savings analyst at MoneySavingExpert.com, says: "It's crucial that savers find out exactly how their money is protected. The UK's Financial Services Compensation Scheme guarantees 100% of savings up to £50,000, per person, per institution. Yet this only applies to banks that are fully registered in the UK."
Oakeshott says: "The Moody's announcement raises further concerns about the Bank of Ireland and puts a further strain on the guarantee provided by the Irish Government.
"The market's message is that this is a shaky bank backed by a shaky government. The UK Treasury must learn the lessons from Iceland and stop turning a blind eye to the issue.
"It is now time for the Post Office to seriously re-evaluate its commercial relationship with the Bank of Ireland. It is essential that Post Office customers can be confident in the security of their savings."
A Post Office spokesman says it is confident in its joint venture with the Bank of Ireland and says its customers benefit from the additional protection offered by the Irish Government.
A Bank of Ireland spokeswoman says: "Bank of Ireland is well capitalised and has a stable funding base. The funding base is secured by the Irish government's guarantee which ensures all deposits are covered by it – that is objectively better than the UK guarantee.
"In addition, the Irish government announced in its Budget yesterday that it will put in place a guarantee for the future issuance of debt securities with a maturity of up to five years."