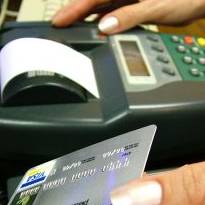 Tesco has revamped its Clubcard credit card to make it the top interest-free plastic for new spending.
New customers can get 0% interest on purchases for 12 months, reverting to 16.9% APR. This beats the previous longest rate of 10 months from the Marks & Spencer credit card.
With the Tesco deal, you'll also get five Clubcard points per £4 spent at Tesco (you cannot collect additional points with a conventional Clubcard), plus 1 point per £4 spent elsewhere.
Dan Plant, money analyst at MoneySavingExpert.com, says: "If you're making a big purchase, this lets you spread the cost over a year, and pay no interest. You must be disciplined, though. If you haven't repaid the debt in full after a year, shift it to a cheap balance transfer card."
More information: 0% purchase credit cards, Balance transfer cards, Cashback credit cards, Section 75 protection, Tesco Clubcard
Discuss this story: Tesco card
External link: Tesco