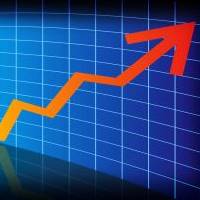 House prices surprisingly rose in May, according to the Nationwide House Price Index.
However, the mortgage lender stressed it is still too early to suggest the housing market slump is over. Its latest monthly index revealed a 1.2% month-on-month increase in property prices.
This is the second increase reported by Nationwide over the past three months. However, while it recorded a shock 0.9% rise in March, both the Halifax and Land Registry indices showed a fall in prices that month.
Nationwide reports an 11.3% fall in prices over the past 12 months with the average price of a property now standing at £154,000.
Nationwide chief economist Martin Gahbauer says: "Although the short-term trend in house prices has clearly improved from where it was at the beginning of the year, it is still too early to say that the market is turning definitively.
"During the downturn of the early 1990s, there were many months during which prices rose, only to fall back down again in subsequent periods. In the current downturn, the combination of rapidly rising unemployment and tight access to credit implies that the last of the price declines has probably not been seen yet."