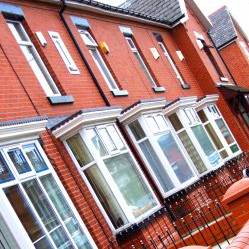 Brokers insist some of the gloom for prospective mortgage applicants is lifting after Abbey reduced the minimum deposit required to get a homeloan.
The lender, the second-largest in the UK, today revealed it is allowing those with a 30% down-payment (or equity in a property) to get many of its best deals. The previous minimum was 40%.
This follows a similar move by Barclays last week. In April, HSBC lowered the minimum deposit from 40% to 25% on some deals. Some lenders have also reintroduced mortgages that only require a 10% deposit.
In the majority of cases, you still need at least a 25% deposit to get a mortgage or a 60% down-payment to get the best rates.
However, the recent loosening of criteria by some lenders has been heralded as a glimmer of light for those struggling to get on the housing ladder or for those wanting to switch to a cheaper deal.
Yet brokers caution that life is still tough for applicants compared to previous years.
Richard Morea, from fee-free broker London & Country, says: "There are signs that the situation is easing and it is good news, for sure. But it is far from the end of the problems for borrowers with smaller deposits."
Ray Boulger, from mortgage broker John Charcol, warns even when 10% deposit deals are available you need an virtual spotless credit history to be accepted.
He says: "Even with a 10% deposit, many first-time buyers, despite having no adverse credit, are being knocked back because of the very high credit score lenders require."
With Abbey, borrowers remortgaging can get a 2-year fixed rate loan at 3.65%, plus a £995 fee, with a 30% deposit. HSBC is offering a five-year fix at 4.39%, plus a £999 fee, if you've a 25% deposit.
However, mortgages are complicated products so it's often best getting advice from a mortgage broker before picking a deal. Read our Cheap mortgage finding guide for more help.