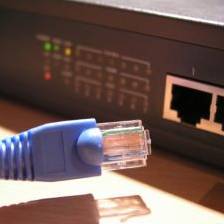 Tiscali customers can probably breathe a sigh of relief after the troubled telephone, broadband and TV provider's UK operations were bought by TalkTalk today.
TalkTalk, owned by the Carphone Warehouse, says it's business as usual for Tiscali customers for now. This means their service, monthly payments and customer service contacts remain the same as things stand.
The deal, to cost TalkTalk £236 million, is expected to be completed in June. The combined company will have over 4.25 million customers.
There had been fears for Tiscali's future as the Italian-based communications firm was struggling with huge debts.
Carphone Warehouse chief executive Charles Dunstone says: "The most important message for Tiscali customers is that their service will continue and improve.
"We will make sure you continue to receive the home phone and broadband services you rely on. We have created a website where Tiscali customers can go for more information on what is happening."