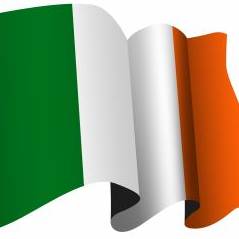 Irish banks have once again had their financial strength called into question by an influential ratings agency last night.
The news will be of particular concern for those with cash in an Irish bank, including the Bank of Ireland-run Post Office savings accounts.
Our message is to ensure any money you place in any savings account is as safe as possible, were the bank or building society to go bust.
That means, for UK-registered banks, sticking to the £50,000 per person, per institution savings safety limit.
Some Irish banks with UK savers offer this guarantee but, with others, you're at the mercy of the fragile Irish financial system.
Downgrades
Rating agency Moody's, which ranks banks based on their strength, has downgraded Anglo Irish Bank.
It has also placed Allied Irish, Bank of Ireland, Irish Life & Permanent and ICS Building Society on review for a potential future downgrade of the quartet's bank deposits and senior debt ratings.
In plain English, this means Moody's is losing confidence in the Irish banking system.
Moody's says of Anglo Irish: "The downgrade reflects Moody's concerns on the serious challenges faced by the bank.
"Furthermore, Moody's believes that significant restructuring will be necessary for the bank to develop a viable business model again."
It also expresses concerns that the Irish government may not be able to support its country's banking system.
In April, the Lib Dems called the Bank of Ireland "shaky".
Safety limits
Dan Plant, savings analyst at MoneySavingExpert.com, says: "It's crucial that savers find out exactly how their money is protected.
"The UK's Financial Services Compensation Scheme guarantees savings up to £50,000 per person, per institution. Yet this only applies to banks that are fully registered in the UK."
Anyone with cash in Anglo Irish or Bank of Ireland, including the Post Office, is protected by the Irish government's deposit protection scheme.
In theory, this guarantees 100% of your cash. However, Moody's has concerns for the Irish government's ability to truly safeguard your money.
UK depositors with Allied Irish are fully protected by the UK's £50,000 compensation limit.
There is no suggestion of any concern about the Post Office's stability as an organisation.