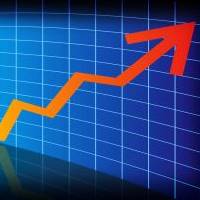 The typical cost of a five-year fixed-rate mortgage has ballooned to 6%.
This is the highest level since last Christmas, yet since then, the Bank of England base rate has fallen by 1.5 percentage points to its current historic low of 0.5%.
In the last month, the average five-year fix has increased by 0.43 percentage points, reveals data analyst firm Moneyfacts. It says the cost of the average two-year fix has increased by 0.41 percentage points to 5.08% in that time.
Fixed rates are popular at the moment because many borrowers believe the cost of tracker rates could soon rocket if base rate rises.
In our 10 June weekly email, we revealed concerns from mortgage brokers that the cost of fixed-rate homeloans was set to rise.
Mortgage rates are on the up because of the increased prices lenders are paying to borrow funds on the money markets, and because of a lack of competition among providers.
Louis Kaszczak, head of Moneyfacts, says: "Those who are looking for a new fixed deal need to act fast as lenders continue to fall over eachother to increase rates. No-one seems to want to offer the lowest fixed-rate deal at the moment.
"The only positive news is for those with a small deposit, where competition is slowly returning to the market."
To find the best mortgage rate, speak to a whole-of-market broker. You can also find the best rates via the Moneyfacts website and the Financial Services Authority (FSA) website.
Further reading
Our Cheap mortgage finding guide will help you get a decent rate.