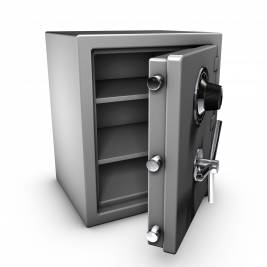 Banks and building societies will have to display much clearer information to savers about how their money is protected from next January, under rules announced today by the Financial Services Authority (FSA).
Savers will also eventually get faster payouts and full compensation, even if they have debts with the same institution.
The UK's Financial Services Compensation Scheme (FSCS) guarantees the first £50,000 of an individual's savings, per institution, if a bank goes bust.
However, it's common for a group of providers (eg. Halifax, Bank of Scotland, The AA) to share one savings safety authorisation when part of the same organisation (in this case, HBOS), meaning customers only get £50,000 protection across the entire group.
The FSA's Banking and Compensation Reform policy statement commits providers to informing customers of all the brand names they have that use the same protection licence.
Crucially, this will be displayed during the application process, making it easier for customers to ensure 100% safety.
Existing customers will also be sent the same information every six months, allowing them to ensure their money is protected.
Extra changes
Further measures set out in the document will come into force on 31 December 2010. The key measures are:
Faster payouts. When individuals or small business have to make a claim, the new target to is to pay out within seven days, and all payments must happen within twenty days.


Savings no longer offset against debts. Currently, if you've savings and debts with the same financial institution, the debt can be subtracted from any savings before any compensation payout is made. This will change, with savings to be treated totally separately.

This means someone who has £20,000 in savings and a £100,000 mortgage with an institution, will receive the £20,000 compensation if that bank collapses, and still owe £100,000. Presently, the savings would just be used to reduce the debt to £80,000.

Martin Lewis, MoneySavingExpert.com creator, says "This is good news for savers, and follows some of the measures demanded in our Savers' Rights Petition, which over 31,000 people signed earlier this year.

"However, this has been a long time coming and there's is still a long way to go to sort out the incredibly confusing savings safety system.
"There is a voracious appetite amongst savers to know how safe their cash is, evidenced by the fact our savings safety guide has been viewed 2.7 million times in the last two years."
Further Reading/Key Links:
Full guide to savings safety: www.moneysavingexpert.com/safesavings
Boost your savings rate: www.moneysavingexpert.com/topsavings
FSA policy statement: www.fsa.gov.uk