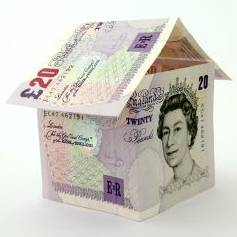 Tesco relaunched its half-price home insurance promotion to new customers this week, though it's not as generous as it seems.
Tesco already runs a regular 35%-discount for web-bought policies and 30% over the phone.
That means for someone who'd usually pay £130 for the policy bought online, they can now get it for £100, which is far from the 'half price' sentiment touted.
Also, for many, Tesco's policies aren't the cheapest even after the discount. The cost of each provider's cover can very massively between buyers so always do a comparison to find your cheapest quote and then factor in any discounted policies.
Some MoneySavers have even got PAID to take out cover meaning they make a profit from getting covered.

This is because after finding the cheapest quote, they bought it via a special cashback site that offers money back (see the Cheap Home Insurance guide for step-by-step info).
To be eligible for the full Tesco 50% reduction, you must get a quote direct before 16 September and buy the policy by then.
Other current home insurance promotions
Direct Line gives 50%-off contents insurance policies until 30 September. Aviva and More Than also offer free contents cover when you buy buildings insurance. Barclays offers half-price contents insurance with buildings cover.
Wendy Alcock, MoneySavingExpert.com money analyst, says: "Those looking for home insurance should not assume discount offers will give the cheapest policy.
"The best technique to find the cheapest quote is to always check this type of promotion's price against comparison websites' best price.
"But don't just pick the cheapest policy overall. Pick the cheapest deal from those that give you the full cover required. Then see if you can grab hidden cashback."
Further reading/Key links
Cheap home insurance: www.moneysavingexpert.com/homeinsurance
Slash car insurance: www.moneysavingexpert.com/carinsurance