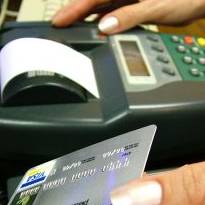 Egg is reviving its cashback credit card for new customers on Tuesday, which gives you almost 1% back on everything you spend.
The Egg Money card, as it's known, also offers a refund if you buy an item on the plastic, and later find a retailer selling it for less.
It pays 1% cashback, but the catch is the card comes with a £1 monthly fee, which eats into any cashback earned.
Nevertheless, our research shows it is still the second-best cashback card available. The best is the American Express Platinum card, yet that is not always accepted.
Existing Egg Money cardholders earn a straight 1% cashback, and get the price promise, without any fee.
Cashback perks
For every £100 spent on Egg Money, new and existing cardholders receive £1 back, up to £200 per year.
With the new customer fee incorporated, someone spending £15,000 a year will make a £138 profit, equivalent to 0.92% cashback. On a £5,000 spend, the profit is £38, equivalent to 0.76% cashback.
The Amex Platinum pays 5% cashback for the first three months (maximum £100), then up to 1.5%.
With all cashback cards, you MUST pay them off every month otherwise interest costs will dwarf the rewards.
Price Promise
Egg Money cardholders can claim a refund if they buy an item for over £50, then find it cheaper within 30 days, within a 30-mile radius. They will get the difference between the two prices, though online purchases are excluded.
You can claim up to four items per year, capped at an annual £375 refund.
This is particularly useful during the festive period, where prices commonly fall fast after Christmas.
Dan Plant, MoneySavingExpert.com money analyst, says: "It's great to see the return of Egg Money, especially as the cashback card arena has lost its oomph lately.
"However, the addition of a cashback-snaffling £1 monthly charge is a shame.

"The real boon is that it's a Mastercard, meaning anyone who uses the top-pick American Express cashback card can now get this as a back-up where retailers don't accept Amex.

"Once Christmas hits, the price promise is a handy weapon too, allowing you to keep costs as low as possible."
Further reading/Key link
Earn while you spend: Top Cashback cards, Cashback websites